If you're plagued by double chin fat – despite eating a healthy diet and getting plenty of exercise – there's good news: SculpSure is now approved to treat that stubborn double chin!
SculpSure was initially approved by the FDA to target and destroy fat cells that cling to the abdomen region. As soon as SculpSure hit the market, it proved to be a success. In clinical trials, this laser-based, non-invasive body contouring procedure destroyed up to 24% of fat cells in a treatment area – and all with just a 25-minute procedure. It didn't take long for SculpSure to become a wildly popular treatment, which is why it's no surprise that the FDA has approved the use of SculpSure on submental fat tissue.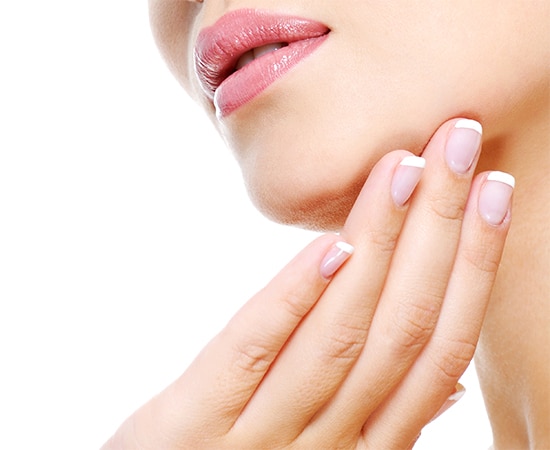 SculpSure works by using a highly contoured handpiece to deliver laser heat energy to the submental tissue. The laser quickly heats and liquefies fat cells until they're destroyed. Over time, the body metabolizes these cell remnants and disposes of them via waste removal. Most patients only need to undergo 1-2 SculpSure treatments (spaced 6-8 weeks apart) before seeing their ideal results.
If you're in the greater Boston area, board certified plastic surgeon Dr. Sean Doherty is an expert at using SculpSure to achieve clients' body-contouring goals. As a Medical Director for Cynosure – the makers of SculpSure – Dr. Doherty has unparalleled experience using SculpSure to contour fat on areas like the back, abdomen, and thigh areas. Currently, Dr. Doherty is the only plastic surgeon to offer SculpSure treatments in Boston's Back Bay!
Additionally, Dr. Doherty was one of the principal investigators for the FDA approval of using SculpSure to treat the abdomen, flanks, extremities, back as well as the chin.
Are you looking for a non-surgical solution for your double chin fat? Schedule a consultation with board certified plastic surgeon Dr. Sean Doherty at his plastic surgery practices in downtown Boston (Newbury Street) or in Brookline, MA.
Dr. Doherty serves the greater Boston metro area.