Skincare is a critical component to looking and feeling your best. Covering close to 22 square feet of surface area, and accounting for about 16% of your total body weight, skin is the body's largest organ. It is also the most visible, making it vulnerable to environmental factors such as sun, wind and pollution. Furthermore, issues with your skin are apparent to the naked eye, showing up as brown spots, redness and acne. However, many patients don't make the connection between being bothered by aging and dull, uneven skin texture. This is why an appropriate skincare regime is an excellent way to prevent and/or slow down aging issues in your skin. It is also a vital part of any surgical or non-surgical treatment plan as your skin is truly the foundation upon which any facial or body contouring procedure rests. Keeping it in optimum health helps to not only ensure an exemplary result, but one that will stand the test of time.
Board-Certified Plastic Surgeon, Dr. Sean Doherty, understands skin. As a respected expert in injectables, plastic surgery and body contouring procedures, he has seen first-hand what a difference the right skincare regime can make. Smooth, glowing skin is the closest anyone can come to drinking from the fountain of youth. As with any aesthetic treatment, the key to a great result is matching the right skincare regime to your individual anatomy. This always begins with an in-person consultation in one of his Boston area offices.
Facial Rejuvenation Consultation
Patients don't always realize how much poor skin quality can adversely affect how they look and feel. This is why someone will generally come in to talk facial rejuvenation, not skincare. However, Dr. Doherty's two decades of experience, both with his own skin and those of his patients, has taught him just how important skincare can be to a person's overall well-being.
When you come in for a consultation, Dr. Doherty will listen closely to what bothers you about your appearance. He will ask about your medical history, family history, and aesthetic history. The latter is any procedure, including Botox® and dermal fillers, that you may have had in the past as well as your body's reaction to the procedure, and whether or not you were happy with your results. Then he will perform a through physical exam to assess your:
Skin quality
Facial muscle movements
Volume loss
Areas of laxity or loose skin, if any
Together, you will discuss the best treatment options for achieving your goals.
Skincare for Rejuvenation
Skincare is always the first step in any rejuvenation plan. For younger patients, it may be the only step for now while for older patients, it may be one component of a broader treatment plan. No matter where you fall on the age continuum, getting your skin as healthy as possible is one of the fastest, and simplest ways to turn-back-the-clock. If you are a new patient, Dr. Doherty will have you see one of the aestheticians on staff to discuss the best regime for your skincare needs. This will generally include medical grade skincare products.
The difference between a medical grade product and an over the counter (OTC) product is that the former must be used while under the care of a physician. The active ingredients are, therefore, considerably stronger than a similar product bought OTC at your local drugstore. They also tend to be more expensive. When coming up with your regime, our team will take into account your lifestyle, including your budget. Dr. Doherty and his staff pride themselves on always being honest about what a product can and cannot achieve. This is particularly important with something like skincare where the benefits may be subtle at first and require both patience and trust on your part. We generally recommend that you add one or two medical grade products to your regime at a time so that Dr. Doherty can confirm that they are well suited to your needs before adding any more. This way, you won't be spending money on skincare that isn't the perfect match for your anatomy.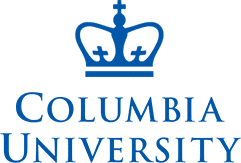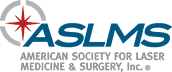 Choosing the Right Skincare Regime
Choosing the right skincare regime is about matching the right products to your individual anatomy and needs. This is why every skincare plan is unique. Some patients may have oily, acne prone skin while, for others, the issue may be hyperpigmentation. The goal of skincare is to create smooth, glowing skin by addressing, reversing and improving:
Uneven "crepey" skin texture
Sunspots
Hyperpigmentation
Acne & acne scars
Redness
Rosacea
Dry, dull looking skin
Fine lines & wrinkles
Skincare Lines
While each patient's skincare regime is unique, there are two products that benefit anyone, male or female, regardless of age — retinol and sunscreen. The former has been proven in multiple medical studies to resurface the skin while the latter can actually protect your skin from accruing damage. The skincare lines that we carry:
Environ®
EltaMD®
SkinMedica®
They include excellent retinol and sunscreen options. Some of the more popular products among our Boston area patients include the ZO® retinols, which come in 3 different strengths, AOX Illuminating Serum and Daily Power Defense. SkinMedica® is renowned for its TNS products, but our patients also love their HA 5 and AHA/BHA cleanser. And Skinbetter Science®'s AlphRet® overnight cream comes in two strengths, both of which are efficacious, and their exfoliating peel pads are a great gateway into retinols for younger patients and maintenance for older patients. They can also be a nice option for patients with rosacea. Patients with this common skin condition traditionally have challenges with retinols. But Dr. Doherty sees many of his rosacea patients tolerating this product extremely well.
Sunscreen for Skincare
Dr. Doherty's sunscreens of choice are those made by EltaMD as he likes how they both function and feel on the skin. However, sunscreen is one of those products that can easily be bought OTC. The important thing to look for in a sunscreen is that you want one with a broad-spectrum SPF of at least 30. The active ingredient that blocks the sun's UVA/UVB rays can be a chemical, a mineral or a combination of the two. All have their pros and cons. Many today opt for a mineral based sunscreen as it may be better for the environment. But the only thing that really matters with sunscreen is that you choose one that you will actually use every day. Protecting your skin from the sun is one of the best things that you can do to improve your skin's health, and slow down the aging process. Dr. Doherty also reminds his patients that a broad brimmed hat will help protect your face from the sun as well. This is why he recommends both the sunscreen and the hat!
Skincare Next Steps
Depending on your age as well as the state of your skin, an at-home skincare regime may be all that you need. However, if that is not delivering the glow that you want, the next step would be to see one of our aestheticians to maximize your results with a HydraFacial® or TempSure® treatment, for example. And for the ultimate in prejuvenation, Dr. Doherty performs a wide range of cutting-edge non-surgical procedures. His treatments of choice for stimulating your skin to renew itself fall into three overall categories:
Microneedling
Chemical Peel
Laser Skin Resurfacing
So, if your skin is looking tired even though you are well rested, make an appointment to come in and discuss how skincare can help. You will be pleasantly surprised by the difference it can make.
To find out more about facial rejuvenation with skincare, or any other surgical or non-surgical procedure with Dr. Sean Doherty at his Boston or Brookline office, contact us today or call (617) 450-0070 to schedule a consultation.
Skincare FAQs
How do I treat my fine lines & wrinkles when I have oily skin? 
There is a misperception that oily skin does not need moisture. In fact, sometimes your skin can become oily because it is too dry. Without assessing you in person, it is impossible to give you an accurate recommendation, but my guess is that you'd do well with a moisturizing retinol product. It would combat the early signs of aging without causing your skin to overreact and breakout.
I had acne as a teenager with the scars to prove it. Can skincare really make a difference?
Smoothing out your overall skin texture and addressing issues such as sunspots and redness with a skincare regime can definitely help decrease the appearance of acne scars. However, if your scars are really deep, you will probably also need a more intense procedure such as a chemical peel, laser skin resurfacing or microneedling either on its own or with radiofrequency (RF) energy. I have found that all three of these options can deliver impressive results with acne scars.
How much does skincare cost?
The price for your at-home skincare routine is going to depend on which product or products you decide to use. Medical grade skincare is generally more expensive than an over the counter  product. However, its active ingredients are stronger and therefore, more efficacious. When you come in for your consultation, let me know your  goals and a budget that you would like to stick to. My team is excellent at devising a plan that can work within any budget.
With so many options, how do I know which skincare products are right for me?
There is so much information online these days that many patients can get overwhelmed. Furthermore, without being assessed in-person by a qualified plastic surgeon, dermatologist or aesthetician, finding products that may be right for your skin and your issues can turn into a laborious and expensive game of trial and error. And if you really choose wrong, you can even damage your skin and/or exacerbate your issues. This is why I am so adamant about scheduling a consultation. It is truly money well spent.
I get facials at my local MedSpa. Can I trust their skincare recommendations?
Aestheticians know skin. It's their job. The advantage of seeing a Board-Certified Plastic Surgeon such as myself or a dermatologist, with a team of skincare experts on staff, is that we can offer you a wider range of rejuvenation options. It is my experience that when you go someplace that only offers one thing then that's what you're going to get regardless of whether it's truly the best option for your needs. There are many qualified Med Spas, don't get me wrong. But as a Board-Certified Plastic Surgeon, I encourage patients to treat their skin from a medical point of view, not just a beauty point of view.