Over 20 years, Dr. Zein Obagi, Beverly Hills Dermatologist, revolutionized the skin care industry with a line of prescription-strength skin care products Dr. Obagi's products and manner of skin care became the gold standard for plastic surgeons interested in skin care for their patients. His treatments allowed plastic surgeons to provide results-oriented skin care for their patients. Dr. Obagi has now created ZO Skin Health with innovative technology, powerful ingredients and luxurious formularies, ZO Skin Health allows patients to aggressively fight aging.
ZO Skin Health Benefits
Dr. Obagi says, "To win the battle on aging, give it your best shot." Skin health must be restored skin vitality can be evident. Dr. Obagi has a unique philosophy. With ZO Skin Health, plastic surgeons are able to:
• Create skin changes at a cellular level
• Re-energize aging skin and stimulate cellular function
• Saturate skin with stabilized retinols, advanced peptides and powerful anti-oxidants for continuous stimulation and repair
• Diminish the look of fine lines and wrinkles
• Improve tone and texture and increase skin firmness and elasticity
• Calm skin from the constant activation and stimulation with anti-inflammatory and anti-irritant agents
ZO Skin Health Process
The ZO Skin Health line is based on a 5-step process:
1. Cleanse
2. Activate (to increase the penetration of active ingredients)
3. Stimulate (to awaken and rejuvenate dormant cells)
4. Calm and Nourish
5. Protect (sunscreen).
Many plastic surgery skin care patients are familiar with the Obagi name, specifically the NuDerm system. ZO Skin Health is the next step. The new ZO line works by stimulating cells to renew and recharge themselves. Collagen and elastin are replenished and skin becomes firmer and more smooth. The ZO products feature high concentration of stabilized, time-released retinol. Patients report a sense of tingling in their skin and minimal redness.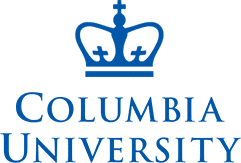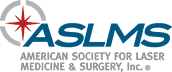 Dr. Obagi states that he developed his new line because he believes that most of the skin care products contain insufficiently low concentrations of active ingredients to stimulate cellular activity or rejuvenate skin. The ZO line is intended for people who want to maintain their results. The Obagi NuDerm system was and is effective but was always associated with redness during the treatment process. Plastic surgeons want their patients to be able to rejuvenate and improve their skin with less redness and less downtime. This is what ZO Skin Health does.
Frequently Asked Questions about ZO Skin Health
What ZO Skin Health office is near me?
If you live in the state of Massachusetts, Dr. Sean Doherty offers ZO Skin Health among its services. For a full list of services, please visit our Locations page.