Facial rejuvenation is not just for women. Every year, more and more men come into the office to discuss cosmetic procedures for maintaining their appearance. There are a number of reasons for this uptick. People are living longer and retiring later so staying competitive in the workplace, where you may find yourself working with colleagues who are decades younger, is important. Men today also place a much higher priority on their appearance. They work out hard, eat right and have embraced good skin care with a vengeance. Like women, men want to look as youthful on the outside as they feel on the inside. However, there are some real differences between facial rejuvenation for men than for women. Some are genetic, but men also desire a different aesthetic. An attractive male profile consists of a strong chin, defined jaw line and proportional nose. In addition, men are willing to tolerate more wrinkles. Their number one criteria, in the Boston area at least, is to look natural with the least amount of downtime.
Today, there is a wide array of non-surgical and surgical facial rejuvenation procedures for men that can help them to effectively and quickly achieve their goals. However, it is important to choose a plastic surgeon who understands the unique characteristics of a man's face. This includes beard growth pattern and skin thickness. As a man himself, Board-Certified-Plastic-Surgeon, Dr. Sean Doherty, understands the male temperament. He has extensive experience in male facial rejuvenation, and prides himself on always being honest with his patients about the benefits and risks of any procedure. This always begins with an in-person consultation.
Male Facial Rejuvenation Consultation
One of the keys to an exemplary outcome is matching the right procedure to a patient's individual anatomy, lifestyle and goals. What worked for a colleague, friend or someone you follow on Instagram may not work for you. During your facial rejuvenation consultation, Dr. Doherty will listen closely to what bothers you about your face. He will then perform a thorough physical examination to assess your:
Skin tone & texture
Brown spots & sun damage
Fine lines & wrinkles
Areas of excess fat particularly at the chin/neck juncture
Muscle laxity, if any, in the neck
Degree of sagging skin in lower face and/or neck
Excess skin in the upper eyelids and/or lower eyelids
Under eye "bags"
Previous surgical and non-surgical procedures
In general, men have a lower tolerance for downtime than women. This is why they often prefer to address their facial rejuvenation issues non-surgically. While Dr. Doherty always takes this into consideration when making his procedure recommendations, he will also be honest about what can and can not be achieved non-surgically. Some issues, such as a moderate to severe amount of sagging skin, are always going to best be served by a surgical intervention.
Injectable for Non-Surgical Facial Rejuvenation for Men
Fine lines and wrinkles are typically one of the first signs of facial aging. Lifestyle choices such as:
Being outside in the sun
Smoking
Poor diet
Living in a city with a lot of pollution
Weight gain and/or loss
These can all speed up the aging process, but with time, everyone's skin ages as the body stops producing as much collagen and elastin. The first is what provides support for your skin, keeping it lifted and plump. The latter is what allows your skin to "bounce back" into shape after you laugh, smile or frown.
Injectables, which includes neurotoxins such as Botox® and Dysport™ and fillers, is one of the best procedures for eliminating fines lines and wrinkles. Working as a team, a neurotoxin such as Botox® relaxes the underlying dynamic muscles in the treatment area, causing the surface skin to relax and smooth out. Fillers, on the other hand, work by actually filling in lost volume. Great for addressing lines, fillers are also ideal for treating volume loss, particularly in the mid-face, which is one of the hallmarks of facial aging. In the hands of a skilled injector such as Dr. Doherty, fillers can even help you achieve better facial contouring and a strengthen your jawline.
Kybella® for Men
One of the biggest problem areas for men is the chin/neck juncture. With age, fatty deposits can develop under the chin that are often resistant to diet and exercise. Couple this with the skin laxity that is caused by the inevitable breakdown in elastin and the result is a lack of definition along the jawline. Kybella® is an injectable that was specifically designed to address this submental fat underneath the chin. Comprised of a synthetic version of deoxycholic acid, a naturally occurring substance in the body's gastrointestinal system that aids in the breakdown and absorption of dietary fat, Kybella® is a safe, non-surgical way to dissolve this fat for good. The injections are quick, only taking about 20 minutes, and you will need anywhere from 2-5 treatments to achieve your final results. However, there is very little downtime associated with this procedure which can make it an ideal option for many men.
Laser Skin Resurfacing, Radiofrequency & Microneedling for Men
Another easy way to turn-back-the-clock is by improving skin texture and tone. Brown sunspots, redness and enlarged pores are all aging. Laser skin resurfacing is a fantastic procedure for addressing these surface texture issues. Dr. Doherty is a lasers expert. He offers his Boston area patients a wide range of laser skin resurfacing options such as:
CO2 laser
Erbium laser
PICO Sure laser
IPL (Intense Pulse Light)
Non-ablative fractional laser (1540nm)
There are also procedures like:
These procedures use radiofrequency (RF) energy. Though not actually lasers, these RF devices generate heat that penetrates the deeper layers of your dermis and subcutaneous tissues. Good for addressing surface texture issues, they also deliver a slight lift or tightening to the skin as they cause your body to produce more collagen and elastin. In the case of Profound, the RF is combined with microneedling for a truly "wow" result.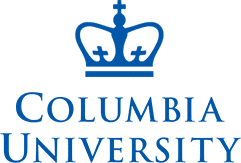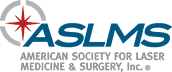 Facelift & Neck Lift for Men
While this huge array of non-surgical procedures allows men to stave off facial aging with little downtime, there may come a time that warrants a surgical intervention. Procedures such as Profound can deliver skin tightening, but only to a certain degree. If the skin in the lower face and/or neck has really begun to sag, trying to address it non-surgically is either not going to deliver the result that you'd like or look odd. At this point, it's time to discuss surgical options.
The male facelift today is completely different than what it was even 10 years ago. Gone are the days of pulled skin and sunken cheeks. Dr. Doherty will spend considerable time during your consultation studying the hair growth both on your head and face so that his incisions will be inconspicuous and not adversely affect your beard, for example. He also rarely performs just a facelift. Instead, he combines lifting and repositioning the loose skin and muscles of the face with fillers to address volume loss and/or laser skin resurfacing, RF and microneedling to improve skin texture. Furthermore, Dr. Doherty always addresses the neck as part of the face. The two work as a team.
To find out more about non-surgical and surgical facial rejuvenation for men procedures with Dr. Sean Doherty at his Boston or Brookline office, contact us today or call (617) 450-0070 to schedule a consultation.
Facial Rejuvenation FAQs
I have a bulge of fat under my chin. Will Kybella® really work or do I need liposuction?
Without seeing you in person, it is impossible to say. However, under chin fat typically responds really well to Kybella®. The downside, of course, is that you will not have instantaneous results. It is going to take a series of injections, spaced 6-8 weeks apart, so it's a time commitment. On the plus side, there isn't a lot of downtime associated with this procedure. Liposuction, on the other hand, is a one and done. But it is surgery and you will need to take time off for your recovery. Both work. The right one for you is really going to come down to your tolerance for downtime.
The lines on my face are making me feel old. But I don't want that overly smooth, "done" look. What are my options?
My best advice would be to schedule a consultation with a very skilled injector, preferably a Board-Certified Plastic Surgeon who offers the full range of non-surgical and surgical procedures. It is not just possible, but preferred, in my opinion, to obtain a totally natural looking outcome with injectables. The key is to be really clear up front about what "look" you want to achieve and adhere to the principal that "less is more".
The folds of skin around my mouth are really bothering me. Is a facelift the only option?
Without examining you in person, it is impossible to say which procedure would be best for you. But no, a facelift is not the only option. However, it may very well be the best option. With severe to moderate sagging in the skin, the patient must weigh the pros and cons of surgery. A facelift gives me the most access to lift the skin and tissues of the face in order to deliver a natural and more youthful look. But some patients just don't want surgery. For them, non-surgical procedures with RF and microneedling can definitely deliver some skin tightening. It's just important to keep in mind that this result will never rival what you can get from surgery.
I've been using good quality skincare for years but have recently developed some unattractive brown spots. Should I change products?
Possibly. But you might be better served with a laser skin resurfacing or microneedling procedure. Good skin care is great, but it can only go so deep. Lasers and energy-based treatments, on the other hand, can diminish brown spots, address redness and generally make you skin look more smooth and youthful.
I've seen the at-home microneedling rollers on Amazon. Are they safe?
I am not a proponent of microneedling at home. It's easy for the needles to get bent or to develop bacteria that could result in an infection. Furthermore, the needles on an at-home device are not as long as the ones that I can use so they are never going to deliver the same rejuvenating results. Microneedling is a fantastic procedure for eradicating some of the early signs of aging, but I always advise that you stick to having it performed by a professional.
What Male Facial Rejuvenation office is near me?
If you live in the state of Massachusetts, Dr. Sean Doherty offers Male Facial Rejuvenation among its services. For a full list of services, please visit our Locations page.
What is the cost of facial rejuvenation?
The cost of facial rejuvenation is really going to depend on what bothers you. For some men, it is a lack of definition at the chin/neck juncture due to excess fat, loose skin or both. Kybella®️️ is a non-surgical option to address excess fat. Each Kybella®️️ treatment will cost anywhere from $1,500 – $2,500 depending on the amount of fat to be removed, and it will take multiple sessions to achieve a clean, crisp jawline. Liposuction is a one and done surgical option for excess fat, but if loose skin is also part of the equation, you will be better served by combing liposuction with an RF treatment such as Renuvion®️️ or with a neck lift. The cost for liposuction of the neck ranges from $3,000 – $4,000 while Neck Liposuction with Radiofrequency ranges in cost from $4,000 – $5,000.