Aging takes its toll on the face and body in a number of different ways. Fine lines, "crepey" skin texture and brown spots may begin to creep up as early as your late 20's depending on your lifestyle choices. As time marches on, however, the skin and tissues on the entire body begin to lose elasticity and sag. The end result may be "jowling" in the lower face, a less than ideal contour in the abdominal region and flabby looking upper arms. While there have long been a wide range of truly effective non-surgical options for improving skin texture such as laser skin resurfacing and chemical peels, tightening the skin non-surgically has been a bit more of a challenge. Until now. Renuvion/J-Plasma is a cutting-edge technology that utilizes helium gas energized by radiofrequency (RF) waves to radically lift and tighten the skin anywhere on your face, neck or body.
Board Certified Plastic Surgeon, Dr. Sean Doherty, prides himself on being at the forefront of technology. This is why he is thrilled to offer his Boston area patients the J-Plasma procedure. Utilizing cold plasma energy, this technology was originally developed for controlled and precise removal of cancer lesions. In the aesthetic arena, it allows plastic surgeons to lift and tighten skin without causing any collateral damage to the surrounding tissues. Best of all, the potential for cellular rejuvenation with this procedure is unprecedented. The end result is tighter, smoother and more youthful looking skin.
Why is Renuvion J-Plasma so Revolutionary?
J-Plasma is completely different from other non-surgical or minimally invasive skin tightening procedures because it uses cold plasma energy. Helium gas, when exposed to RF energy, has the stability to rapidly convert to plasma at a lower temperature. Furthermore, only a very small fraction of the helium gas, less than 0.01%, is converted to plasma while the rest flows over the treatment area. This means that while the plasma beam is generating enough heat to tissue components that contract your skin, the excess helium gas is simultaneously cooling the skin in the treatment area. This ability to both heat and cool at once allows the Renuvion to effectively treat your loose skin without causing any damage to nearby tissue. This is a game changer.
Safe and extremely effective, Renuvion/J-Plasma is great as a stand-alone procedure, but Dr. Doherty will often combine it with liposuction as a way to tighten skin that may have become more lax after the excess fat has been removed.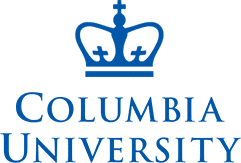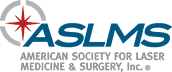 Ideal Candidate for J-Plasma
The ideal candidate for Renuvion/J-Plasma is any man or woman who is bothered by loose, sagging skin, and who is in:
Good overall health
Non-smoker
Within 10 lbs. of a maintainable goal weight
Does not have extensive scarring
As with any aesthetic procedure, it is important that you be assessed in person. During your J-Plasma consultation, Dr. Doherty will listen closely to what bothers you about your face, neck or body. He will perform a thorough physical examination to assess your:
Skin texture
Areas and degree of laxity
Pockets of excess fat, if any
Then, together, you will discuss the best treatment plan for delivering your desired outcome.
Renuvion for the Body
Loose, sagging skin has historically been one of the hardest things to treat non-surgically. One of the reasons that the J-Plasma procedure is so revolutionary is because it works beneath the surface of the skin. This subdermal skin tightening is effective almost anywhere on the face and body including the:
Neck
Jawline
Arms
Abdomen
Inner/outer thighs
Back
Flanks
Hips
Buttocks
Knees
Calves
Renuvion and Liposuction
Great as a stand alone procedure, J-Plasma is particularly effective when combined with liposuction. One of the few downsides to a liposuction procedure is that it may leave behind loose skin. As we age, our skin begins to lose elastin. This radically decreases its ability to "bounce back" and reform over your new, slimmer contour. The nice thing about J-Plasma lipo is that Dr. Doherty will simply insert the device through the existing incisions that he made to perform your liposuction.
Since it works beneath the surface of the skin, the J-Plasma energy is able to target and tighten your septae. These are the fibrous bands that run between the skin's surface and the muscles. As these bands shrink, it causes the surface of the skin to smooth out. This makes the skin more taunt and appear smoother. Furthermore, these improvements will simply continue to grow over the next 3 months as your body naturally ramps up its production of both elastin and collagen in response to the "injury" of the laser. The other great thing about Renuvion is that assuming you maintain a healthy lifestyle, this is not a treatment that will need to be repeated every year.
Renuvion for the Face
On the face, Dr. Doherty will often use J-Plasma and liposuction to treat a double chin, creating a crisp, defined chin/neck junction. He will also combine Renuvion with a neck lift and/or facelift. Once the fat is removed in the neck area, for example, Renuvion/J-Plasma helps to shrink and tighten the skin around your now leaner neck. With a facelift, J-Plasma helps further improve and define the newly created contour of the lower face and jawline. Furthermore, it stimulates your body to produce more collagen and promotes new cell growth. The end result is lifted, tighter, smoother looking skin.
J-Plasma Procedure
The J-Plasma procedure is performed in our accredited surgery center under local anesthesia unless it is being combined with a larger surgery that requires general anesthesia. All of this will be discussed with you in detail during your initial consultation and at a pre-operative visit. For subdermal skin tightening, Dr. Doherty will make a couple of very small incisions through which he will insert the Renuvion device, moving it back and forth throughout the treatment area. This delivers the energy evenly, affecting all of the targeted skin. This allows him to adjust the treatment to your specific contour needs.
Recovery with J-Plasma Procedure
The entire procedure typically takes 60 minutes or less, and patients can go home immediately afterwards. Downtime is going to depend on what, exactly, you have done and whether the Renuvion/J-Plasma was performed in conjunction with another procedure such as liposuction. Dr. Doherty will likely have you wear a compression garment to reduce swelling and promote healing.
In general, you can expect some swelling and possibly bruising following your procedure. This typically resolves in 1-3 weeks. However, your skin may remain slightly pink for anywhere from 6 to 10 weeks. Most patients find the recovery quite tolerable and don't have to take anything stronger than Tylenol or Advil. Though you may notice an immediate improvement in the treatment area, things will continue to improve over the next 3 months as your body produces more collagen. Best of all, the J-Plasma procedure is a one and done. This means that as long as you maintain a healthful lifestyle, it does not need to be repeated every year.
So, if you've been dreaming about the fountain of youth, J-Plasma may be the answer. To find out more about Renuvion/J-Plasma for the face, neck and body with Dr. Sean Doherty at his Boston or Brookline office, contact us today or call (617) 450-0070 to schedule a consultation.
FAQs about Renuvion
Does this procedure hurt?
Every patient has his or her own unique pain threshold. If you are someone who is anxious about or extremely sensitive to discomfort, bring this up during your initial consultation. There are any number of things that we can do to make this procedure as pain free as possible including performing it under general anesthesia. But honestly, most patients are fine under local unless they are combining their J-Plasma procedure with a more invasive procedure such as a tummy tuck or facelift.
Is Renuvion® expensive? I wanted to try it for my jowling.
Sagging skin around the mouth, fondly referred to as "jowling", is one of the most common aging complaints that I hear from my patients. There are options to address this non-surgically. The right one for you will depend on your anatomy and needs. This is why I always encourage patients to schedule an in-person consultation. It's the only way for me to tell whether or not Renuvion® will address your issues as well as give you an accurate cost. A Renuvion® procedure ranges from $4,500-$8,500 depending on the size of the treatment area. Though it can be a stand-alone procedure, I typically use Renuvion® as an add-on to my liposuction procedures in order to tighten the skin.
I have a lot of loose skin in my abdomen. Will the Renuvion deliver the same kind of result as a tummy tuck?
No. As powerful as this cutting-edge technology is, it is never going to deliver the same kind of skin tightening as surgery. This is especially true for women whose loose abdominal skin is due to childbirth. A tummy tuck addresses loose skin and muscle and tissue. However, if you only have a mild degree of loose skin, the Renuvion alone or in combination with liposuction is pretty phenomenal.
My neck is looking haggard, but I don't want surgery. Could the J-Plasma help?
Definitely. What I love about this treatment for the neck, in particular, is it allows me to address many of your aging issues at once such as cleaning up the chin/neck juncture as well lifting, tightening and smoothing out the skin. The end result is a more lifted, toned and youthful looking neck.
I just lost a lot of weight. Could Renuvion/J-Plasma help with skin tightening?
The only downside to weight loss is that it often leaves patients with excess, loose skin. Whether or not the Renuvion/J-Plasma is right for you is going to depend on how much weight you've lost, the amount of loose skin present and your expectations. Obviously, nothing non-surgical will deliver as big of a lift as something surgical. But, it also won't leave visible incision lines in areas such as the arms and thighs. It's definitely worth scheduling a consultation with a plastic surgeon in your area who performs body contouring and the Renuvion to discuss the pros and cons of each.
What Renuvion office is near me?
If you live in the state of Massachusetts, Dr. Sean Doherty offers Renuvion among its services. For a full list of services, please visit our Locations page.
Which is better for me — J-Plasma or ThermiTight?
It is impossible to say without assessing you in person. In my mind, the key to any successful outcome is matching the right procedure to the needs of the individual patient. There is no "one size fits all" when it comes to plastic surgery. While I love that the internet allows patients to do their homework and stay informed, the downside is that patients often try to self-diagnose. My advice would be for you to schedule an in-person consultation with a board certified plastic surgeon in your area who offers both of these non-surgical skin tightening options as well as surgery, and discuss the best options for achieving your goals.