The contours of your body are the lines that an artist would use to outline your shape. When your contour is in proper alignment, the human eye reads it as more youthful, vital and energetic. However, even small pockets of fat can throw off your proportion, making you look and feel less than your ideal. While some are born with an excess of fat in certain areas such as the abdomen, for many, it is a condition that develops with age. Furthermore, even those who embrace a healthy diet and exercise routine can have unwanted fat bulges that will not go away on their own. We call this "fit fat", and it's very frustrating for patients. A body contouring procedure is such a powerful tool of rejuvenation as it can help restore proper proportion which, in turn, will boost your self-confidence, putting a spring back in your step. SculpSure® is an effective body contouring procedure that has the added benefit of being non-surgical.
Board-Certified Plastic Surgeon, Dr. Sean Doherty, is an expert in all areas of body contouring. As Medical Director for Cynosure, the distributor of SculpSure®, since 2013, Dr. Doherty was a principal investigator in the initial studies and FDA approval for this cutting-edge technology. As such, he was one of the first in the Boston area to offer SculpSure® to his patients. This depth of experience means that he has a deep understanding of its subtle ins and outs. SculpSure® can be an extremely effective alternative to surgery. However, an exemplary result is always going to come down to proper patient selection. This is why it is critical that you schedule an in-person body contouring consultation to determine your best and safest options.
SculpSure® Consultation
Social media has revolutionized patient education when it comes to plastic surgery. Patients today have typically done their research into the procedure or procedures that they think will fit their needs. Knowledge is always a good thing. But a downside to the world wide web is that the information can be homogenous — not specific to you. Unfortunately, what worked for your favorite influencer or even a family member may not be the appropriate choice for your goals. In order to be effective, a treatment plan must be tailored to your unique:
Dr. Doherty begins every consultation by listening closely to what bothers you about your body. He then performs a thorough physical exam to assess your:
Skin tone
Texture of your skin
Location and degree of excess fat
Type of fat – visceral or "pinchable"
Areas of loose skin, if any
Dr. Doherty will inquire into your medical history, family history, and any prior procedures, both surgical and non-surgical, that you have had done. Together, you will then discuss the best options for attaining your goals.
Ideal Candidate for Non-Surgical Body Contouring with SculpSure®
The ideal candidate for a non-surgical body contouring procedure is any man or woman who is in:
Good overall health
Within 10 lbs. of a maintainable goal weight
Bothered by areas of unwanted fat
Does not have a lot of loose skin
Has appropriate expectations
These pockets of extra fat must also be "pinchable", meaning that if you grab one, you can pull it away from your body. Visceral fat, which is the kind that wraps around your organs making your stomach extend, for example, can only be addressed through diet and exercise. This is an important distinction. Many patients think of a body contouring procedure as a weight loss tool. It is not. A procedure such as SculpSure® is about restoring proper proportion. It will not actually deliver a huge decline when you step on the scale. Additionally, it will not address moderate to severe skin laxity. In fact, removing the excess fat may further exacerbate poor skin tone.
Benefits of SculpSure®
One of the benefits of SculpSure® is that it uses laser heat to reduce the excess fat cells. This may deliver a mild tightening effect to the skin in the treatment area and is actually one of the things that set it apart from other non-surgical body contouring procedures such as Coolsculpting®. Other benefits of SculpSure® include:
No anesthesia
No incisions
Fast, only takes about 25 minutes
No downtime
Effective in the right patient
No evidence of Paroxysmal Adipose Hypertrophy
Each SculpSure® treatment may result in up to a 24% reduction of the fat cells in the treatment area. While you will start to notice an improvement about 3-6 weeks after treatment, it may take a series of treatments, spaced about 8 weeks apart, to achieve your final result. It's normal for patients to have 2-3 treatments in order to get the most robust SculpSure® result.
What to Expect During Your SculpSure® Procedure & Recovery
SculpSure® is performed in the office as an out-patient procedure. The device works by sending targeted laser energy into the fat cells in the treatment area without affecting your skin's surface. You will feel a mild tingling sensation and an increase in heat, but most patients find this completely tolerable. The heat from the laser raises the temperature of the fat cells which destroys their structural integrity. Over the next few weeks, these damaged fat cells are eliminated through your body's lymphatic system.
One of the great things about a body contouring procedure is once the fat cells are gone, they are gone for good. You can expect to see an improvement at about 3-6 weeks although it generally takes 8-12 weeks for your optimum results. As discussed, depending on your anatomy, you may need more than one session. This is something that Dr. Doherty will go over with you in detail during your initial consultation. There is no real downtime associated with a SculpSure® procedure. You may experience some mild cramping or feel like you underwent a hard workout in the treatment area, but you can return to your normal routine immediately after your procedure.
While SculpSure® is FDA approved for treating the:
Abdomen
Waist
Under the chin
Dr. Doherty safely uses it off-label to treat stubborn pockets of "pinchable" fat almost anywhere on the body. This includes the:
Flanks
Back
Bra rolls
Upper arms
Buttocks
Inner thighs
Outer thighs
Knees
So if your reflection is not as smooth and dynamic as it used to be, schedule an appointment to discuss whether or not SculpSure® can help. To find out more about SculpSure®, or any other surgical or non-surgical procedure with Dr. Sean Doherty at his Boston or Brookline office, contact us today or call (617) 450-0070 to schedule a consultation.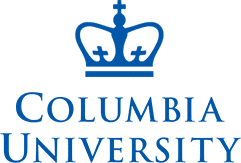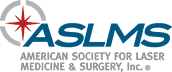 FAQs about SculpSure®
Does SculpSure® hurt?
No. Most patients describe the procedure as highly tolerable. You will feel a slight tingling sensation in the treatment area as well as an increase in "heat". However, you won't feel anything uncomfortable like a burn. One of the things that makes this technology cutting-edge is its ability to heat up the fat cells without heating up the surface of your skin. Some patients say that it feels akin to a "hot stone" massage while others are so relaxed that they fall asleep. If you are someone with a low pain threshold and/or anxiety about pain, share this during your consultation and we will do everything in our power to assuage any potential discomfort.
Will I see my SculpSure® results right away?
Unlike a surgical body contouring procedure like liposuction, it will take time for your body to destroy and eliminate the unwanted fat cells. Typically, patients start to notice an improvement at 3-6 weeks. However, you will really notice the full extent of this improvement at 8-12 weeks. Also, keep in mind that you may need more than one session. This is a procedure that requires patience. But most patients consider this an appropriate trade-off for minimal downtime, no incisions and no anesthesia.
Are my SculpSure® results permanent?
Yes, assuming that you don't gain weight. Once a fat cell is destroyed, it is gone for good. However, if you gain more than about 10 lbs., your remaining fat cells will expand, and this will adversely affect your body contour. This is why I always encourage my body contouring patients to embrace a healthful lifestyle in order to maintain their fantastic results.
Can anyone get SculpSure®?
SculpSure® can be a great option for men and women of all ages who are bothered by pockets of extra fat. However, it's not effective on visceral fat which is the kind that cannot be pulled away from the body. I like my SculpSure® patients to be at a healthy weight and have good skin tone. By this, I mean that the skin in the treatment area has enough elasticity to "bounce back" and reform over your new body contour. If there is lot of loose or draping skin in the treatment area, you will probably be better served by a surgical procedure like a tummy tuck that can address both the excess fat and the loose skin at once. SculpSure® should also not be used over or around surgical scars, hernias or metal devices.
How expensive is a SculpSure® procedure?
The cost of SculpSure® is going to depend on the size of your treatment area, and whether or not the fat can be eliminated in one treatment. A SculpSure® procedure to the abdomen ranges in price from $1,200 to $2,400 per treatment while one for the neck runs from $800 – $1,200 per treatment. During your initial consultation, I will be very upfront about how many treatments I think you will need so that you can have an accurate idea of your final tally, and budget accordingly.
What SculpSure office is near me?
If you live in the state of Massachusetts, Dr. Sean Doherty offers SculpSure among its services. For a full list of services, please visit our Locations page.