In a society where communication is often done virtually and we are faced with so many images of ourselves, the neck has suddenly taken center stage. Social Media, Skype and Zoom allow us to see the skin and tissues on our neck, usually at a less than flattering angle. This helps explain why non-surgical and surgical neck procedures are on the rise for both men and women. However, when it comes to the neck, men may be even more bothered by the early signs of aging. This is partly due to genetics. Many men are predisposed to carry excess fat underneath the chin which can become particularly noticeable in neckties and/or collared shirts. But men's desire to rejuvenate their necks is also driven by aesthetics. A crisp, defined jawline is one of the hallmarks of masculinity so cleaning up the jaw/neck juncture can restore a more youthful, vital and healthy-looking appearance to your entire face.
Board-Certified-Plastic-Surgeon, Dr. Sean Doherty, understands the male perspective. He gets that most of his Boston area male patients would rather address an issue without having to resort to surgery. However, he also prides himself on always being upfront about what a procedure can and cannot achieve. As an injectables expert, he performs a lot of non-surgical jawline contouring procedures on his male patients. But when the skin on the neck reaches a certain degree of looseness or laxity, no amount of filler is going to deliver your desired result. This is why he is adamant about offering his male patients the full array of surgical and non-surgical neck rejuvenation procedures Figuring out which procedure is right for you is always going to begin with an in-person consultation.
Men Neck Rejuvenation Consultation
If the reflection that you see in your phone, tablet or mirror is making you feel older than you are, it may be time to schedule a neck rejuvenation consultation. During your meeting, Dr. Doherty will listen closely to what bothers you about your neck and/or jawline. He will ask about your medical history, family history as well as any other aesthetic procedures that you may have had done including neurotoxins, fillers or even surgery. Then, he will perform a through physical examination to assess the skin tone and texture on your neck including:
Pockets of excess fat
Severity of skin laxity
Uneven "crepey" skin texture
Brown spots
Redness
Fine lines & wrinkles
Muscle laxity, if any
Visible vertical bands or platysma muscles
Together, you will devise the right treatment plan for your individual anatomy, goals, and lifestyle. As discussed, Dr. Doherty will be honest if he feels that a surgical intervention such as a neck lift is going to be the best choice to achieve your desired result. However, he is also sensitive to the fact that some patients cannot have surgery due to pre-existing medical conditions or simply do not want to deal with the necessary downtime. In those cases, he will clearly lay out what degree of improvement you can expect from the best non-surgical option so that you can decide whether those benefits are worth the cost.
Non-Surgical Neck Lift Procedures for Men
In general, men have a lower tolerance for downtime than women. They also abhor the idea of having to explain residual swelling or incision marks to friends and colleagues. Therefore, men tend to prefer a non-surgical solution for their aging issues. Luckily, when it comes to the neck, there are several different options. These include:
With age, the collagen and elastin in your skin begin to diminish. The first is what keeps the skin looking hydrated and plump while the latter is what allows it to "snap back" into position after you laugh, scowl or frown. The end result of this decline is:
Fine lines
Wrinkles
Loose, sagging skin
Strategically placed filler along the jawline can help to define a jaw and lift mild to moderate sagging in the skin. Dr. Doherty will often combine fillers to the neck with Kybella®, an injectable that is specifically designed to melt the submental fat under the chin. This 1-2 combination is one of the simplest and least invasive ways to restore a smoother, crisper, and more youthful look to your jaw/neck juncture.
Non-Surgical Skin Tightening
While fillers can replace lost volume and provide a slight "lift" to the skin, the unicorn of non-surgical neck lift procedures for men has always been skin tightening. It used to be that the only way to improve loose, sagging skin on the neck was with a surgical neck lift. Today, however, Dr. Doherty has some new tools in his non-surgical tool chest. Renuvion® and TempSure™ are two modalities that use radiofrequency (RF) energy to penetrate the deeper layers of the dermis, heat up the tissue and promote your body to produce more collagen and elastin. While both can be stand-alone procedures, Dr. Doherty will often perform Renuvion® in conjunction with liposuction. TempSure™ is a less invasive procedure that is typically performed by our nurses and aestheticians, in a series for best results.
Liposuction on the Neck
Excess fatty deposits under the chin and/or on the neck can be seriously aging. Liposuction is a surgical procedure that removes excess fat while also giving Dr. Doherty the most access to reshape and sculpt the contour of your neck. After making a couple of small incisions in the treatment area, Dr. Doherty will use a cannula, which is a hollow metal tube, to strategically and precisely remove excess fatty deposits. Although it is a surgical procedure and more invasive than Kybella®, the rejuvenating results from neck liposuction can be profound. Furthermore, the incision points are so small that they do not even require stitches. The other advantage of liposuction on the neck is that it is a one-and-done procedure. This means that you can immediately see your results which will continue to improve as the swelling subsides. Kybella®, on the other hand, requires multiple treatments, spaced 6-8 weeks apart. Liposuction is often combined with radiofrequency (RF) and/or a thread lift for optimal results.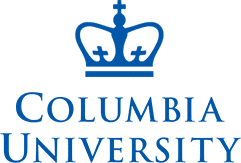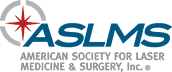 Surgical Neck Lift Procedures
Men who have more moderate to severe skin laxity in the lower face and neck are probably going to be better served with a surgical procedure such as a thread lift or neck lift. The former is a minimally invasive treatment in which Dr. Doherty uses dissolvable threads to lift your loose skin into a higher position. This procedure does not require stitches and the results last anywhere from 6 months to a year.
A surgical neck lift is really the gold standard for neck and face rejuvenation. Dr. Doherty prides himself on delivering extremely natural looking results for his male patients. After first making a series of incisions around the ear that work within the constraints of your beard growth and hairline, he will lift the deeper, SMAS layer of tissue. The surface skin is then re-draped over your new lower face and neck contour. Addressing the deeper tissues allows him to create a natural looking, youthful looking result that never appears pulled, drawn, or tight.
Recovery from Neck Lift Procedures
Dr. Doherty performs his non-surgical neck lift procedures and thread lift procedures in the office. His surgical neck lift procedures are performed in an accredited surgery center or hospital under local anesthesia with sedation. For most of the non-surgical procedures, there is minimal downtime. You may experience some mild swelling and bruising that may last for 24-72 hours, but can return to all of your normal activities within 24 hours of your procedure.
The recovery from a thread lift or neck liposuction will require a few days of downtime. However, the minor residual swelling may take a couple of weeks to ultimately resolve. Dr. Doherty does ask his male neck liposuction patients to avoid hard exercise during this time. A surgical neck lift, however, requires more time for recovery. Neck lift patients will be sent home with sutures which stay in place for about a week. Once they are removed, patients can go back to work, but will need to avoid the following for 2 weeks:
Strenuous exercise
Pools
Alcohol (minimize intake)
Saunas
Gentle exercise is fine, but Dr. Doherty does prefer that you wait 4-6 weeks before returning to any kind of hard-core exercise regime.
To find out more about non-surgical and surgical neck procedures for men with Dr. Sean Doherty at his Boston or Brookline office, contact us today or call (617) 450-0070 to schedule a consultation.
FAQ's about Neck Rejuvenation
I have a turkey waddle situation under my neck. Will Kybella® help?
Without assessing you in person, it is hard to say for certain. I like Kybella® for addressing small amounts of excess fat. A "turkey waddle", however, is usually due to a combination of loose, sagging skin, poor quality skin and possibly some fat. A neck lift is my procedure of choice for addressing this issue although some patients can achieve a nice result with a combination of radiofrequency, Kybella®, threads and laser skin resurfacing.

I have heard that Kybella® can get expensive. Is this true?
It really depends on the size of the treatment area. Some men just do not want to deal with liposuction, but they have a lot of fat. In those cases, yes, Kybella® can become costly. The ultimate cost may even be more than the price of liposuction. Most surgeons should be able to give you a pretty realistic idea of what things will cost during your initial consultation.

Will a neck lift also improve sagging in my jowls?
Yes. A neck lift is somewhat of misnomer as the surgery actually addresses the lower half of the face and the neck. In terms of facial rejuvenation for men, it really is the gold standard.
If I have jawline contouring with fillers, how fast is the recovery?
I ask that my patients take it easy, meaning no exercise, for 24 hours after a jawline contouring with fillers procedure, but you can return to work immediately after the procedure. You may have a few temporary red pinprick marks where I insert the needle, but this usually clears up in a few hours.

Does a thread lift really work?
Yes. In the right patient, a thread lift can deliver definite rejuvenating results. However, the results can be subtle and do not last forever. Also, if you have severe sagging in the skin and tissues of your lower face and neck, you will probably be a better candidate for a neck lift. The most ideal patients for a thread lift is young, has good skin quality and is only looking for a subtle change or improvement.

What Male Neck Rejuvenation office is near me?
If you live in the state of Massachusetts, Dr. Sean Doherty offers Male Neck Rejuvenation among its services. For a full list of services, please visit our Locations page.
What is the cost of neck rejuvenation and can it address the fat overhang that suddenly exists when I wear a tie?
Yes. One of primary goals of neck rejuvenation in men is to restore definition at the chin/neck juncture. There are a number of different options depending on your anatomy and needs which is why the cost of neck rejuvenation varies greatly. If you only have a mild to moderate amount of excess fat, you could be a good candidate for the injectable Kybella®️️. The cost of neck rejuvenation with Kybella®️️ will run anywhere from $1,500 – $2,500 per treatment and you will need 2-5 treatments. The cost of neck rejuvenation with CoolSculpting®️️ or SculpSure®️️ is $800 – $1,200 per treatment, and, again, you will likely need multiple treatments. The cost of neck rejuvenation with liposuction is more expensive, ranging from $3,000 to $4,000. I will also often combine neck liposuction with a radiofrequency (RF) energy treatment such as Renuvion®️️ for loose skin. This will add another $1,000 to your overall cost, but also delivers the closest thing that I have found to a non-surgical neck lift like result in the right patient.