While there are positive aspects of aging such as knowledge and wisdom, each passing birthday does exact a toll on your skin and tissues. This is often more noticeable on the face and hands as these areas receive the most exposure to the elements. Some of the common signs of aging tissue are fine lines and wrinkles, volume loss, and sagging skin, particularly in the lower face. In fact, "jowling" is a condition that can be particularly aging and which is universally disliked by patients, both male and female. A filler procedure with Radiesse® is a non-surgical way to lift, plump and smooth out your skin and tissues so that you look and feel more youthful, vital and energetic.
Board-Certified Plastic Surgeon Dr. Sean Doherty is a fillers expert. He is proud to offer his Boston area patients the full range of dermal fillers including those by Juvéderm®, Restylane® and Radiesse®. The key to an exemplary result, however, is choosing the right filler or fillers for your individual anatomy, needs and lifestyle. Thanks to his many years of experience and extensive training, Dr. Doherty is a master at knowing which filler is going to be best suited for each area on your face and/or hands as well as the ideal way to combine them. The unique properties of Radiesse® make it a great option for enhancing and rejuvenating the jawline in particular.
What is Radiesse®?
Radiesse ® is completely different in its basic composition from hyaluronic acid (HA) based dermal fillers (such as Juvéderm® and Restylane®) as it is made from a synthetic calcium hydroxylapatite. This is a biomaterial with more than twenty years of use in other surgical specialties. The calcium hydroxyapatite microspheres are suspended in an aqueous gel carrier. This allows Radiesse ® to behave like a semi-solid soft tissue implant. Once injected into the treatment area, it provides immediate volume and correction. Furthermore, the calcium hydroxylapatite remains stable long after its gel carrier is reabsorbed, stimulating your body to produce more collagen. This is why a dermal fillers procedure with Radiesse® can produce a long-lasting result.
Ideal Candidate for Radiesse®
It is important with any aesthetic procedure that you be assessed in person. The internet has become a fantastic resource for patients to explore the many options that exist for rejuvenating the face, hands and body. However, any procedure must be individualized to your unique anatomy. This means that what worked for your favorite influencer on social media, a friend or even a family member may not work for you.
As a more robust filler, the ideal candidate for Radiesse® is any man or woman in good overall health who is bothered by moderate to severe:
Smile lines
Marionette lines
Pre-jowl folds
Drooping corners of the mouth
Chin wrinkles
Lack of definition at the jawline
And who is not:
Allergic to lidocaine or calcium hydroxylapatite
Experiencing a bleeding disorder
Pregnant
Breastfeeding
How is Radiesse® Different?
As discussed, Radiesse® has a completely different structure than an HA filler. This gives it a thicker or more firm consistency, making it most suitable for deeper soft tissue volumization in the nasolabial folds, jawline, cheeks, and frown lines. Dr. Doherty will often combine Radiesse® with a "softer" filler such as Restylane ®, Restylane Lyft ® or Juvederm ® to create a long-lasting, deep tissue augmentation with a smooth surface.
Radiesse® is also what is known as a collagen stimulator. This means that it encourages your own body to produce more collagen at the injection sites thus producing a longer lasting result. Once the immediate volumization of the spheres diminish, you are still left with ramped up collagen. As the component in the skin that provides lift and structure, more collagen means a smoother, tighter, and more youthful look to the treatment area.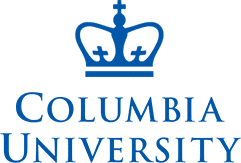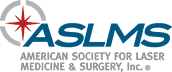 Jawline Enhancement with Radiesse®
A crisp, defined jawline is one of those hallmarks of youth that most take for granted until it no longer exists. Unfortunately, after about age 25, your body begins to produce less collagen and elastin. As discussed, the former is akin to the foundation of a house while the latter is what allows your skin to not just stretch when you smile or laugh, but to also "bounce back" into its former position. Less of both results in:
Fine lines & wrinkles
Volume loss
Sagging
"Jowling" is a made-up term to describe the loose, folds of skin that tend to develop around the jawline for both men and women with age. Adding back more structure with a dermal filler such as Radiesse® can be a quick and easy way to rejuvenate your entire face and neck without surgery.
Radiesse® Procedure & Recovery
Like all injectable procedures, Radiesse® is performed in the office. After first numbing your treatment area with a combination of a topical numbing agent and/or ice, Dr. Doherty will strategically inject the Radiesse® through a very fine needle. The injection itself also contains the analgesic lidocaine to further reduce any discomfort. Most patients find a dermal fillers procedure to be well tolerated.
The procedure is fast, only taking about 20-30 minutes, which makes it easy to schedule on your lunch break. And there is really no downtime. You can expect some slight, red pinprick marks at the injection sites, but these will fade quickly. While post-op bruising is always a possibility with any injectable, it is not common. You will be slightly swollen for a few days, but nothing that precludes you from returning to your normal routine. Dr. Doherty does ask that his Radiesse® patients refrain from exercise after their procedure as it can produce more swelling.
So, if you feel like your chin is suddenly melting into your neck, schedule an appointment to come in and discuss Radiesse®. It can lift more than just your skin. It can lift your spirits.
To find out more about a dermal fillers procedure with Radiesse® with Dr. Sean Doherty at his Boston or Brookline office, contact us today at (617) 450.0070 to schedule a consultation.
Radiesse FAQs
Does a Radiesse® procedure hurt?
Most of my patients find a dermal fillers procedure with Radiesse® to be, perhaps, uncomfortable, but not painful. I do everything in my power to numb the treatment area, and the injection itself has a numbing agent. However, some patients have a low pain threshold and/or a lot of anxiety about pain. If that is the case, let your injector know as there are steps that can be taken to make you feel more comfortable.
What is the price of a Radiesse® procedure?
Radiesse®, made of a synthetic calcium hydroxylapatite, acts almost like a semi-solid soft tissue implant. This means that the price of Radiesse® can be amortized over more months as the results are longer lasting than those from a hyaluronic acid (HA) based filler. The cost of a filler procedure with Radiesse® is going to depend on what, exactly, we do. During your initial consultation, I will be able to give you a more accurate quote. In general, a vial of Radiesse® runs from $900-$1,000, and you will need 1-2 vials to address the jawline which is my preferred treatment area with Radiesse®.
I am noticing an increase in the "overhang" when I wear a tie. Could Radiesse® help?
Without examining you in-person, it is impossible to say for certain. However, loose, sagging skin can manifest as rolls above the neckline of your collared shirt when you wear a tie. In fact, this is one of the most common complaints that I hear from my male patients. Using a filler like Radiesse® to restore structure that has broken down with age can create more definition at the jaw/neck juncture by lifting and smoothing the skin. It will not, however, address excess fat or significant loose skin. This is why you may also need to combine it with chin liposuction, the injectable Kybella® or consider a surgical neck lift.
There are so many different fillers. How do I know if Radiesse® is the right one for me?
You don't. This is why I always encourage my patients to schedule an in-person consultation. It is the only way that I can truly assess your anatomy and needs. Every filler works in its own unique way so it is vital to match the right filler or fillers to the right patient.
I have pronounced veins on the backs of my hands. Would Radiesse® help?
Radiesse® is indicated for use on the hands. However, without seeing you in person, I can not say for certain whether or not it would be my filler of choice for your hand aging. My best advice would be for you to schedule a consultation with an experienced injector in your area to discuss the best options for you. I can say that dermal fillers are a very effective procedure for rejuvenating the backs of the hands, including prominent veins.
What Radiesse office is near me?
If you live in the state of Massachusetts, Dr. Sean Doherty offers Radiesse among its services. For a full list of services, please visit our Locations page.
Is Radiesse® better than a hyaluronic acid (HA) filler?
It is not a situation where one is better than the other. Radiesse® is simply a different composition which I find works very well for improving the jawline. This does not mean that there are not HA fillers that also work well for the chin/neck juncture. I simply prefer Radiesse® as it delivers the structure that I want with a long-lasting result that makes my patients happy.