Energy is all around us. It exists on a spectrum that includes everything from the sun's rays to the waves emitted by your microwave. The latter is a category of energy called radiofrequency or RF. We encounter it every day when we log onto a Wi-Fi signal or watch television. But aside from its ability to power many of things that make up our modern life, RF energy is also used in a wide range of aesthetic procedures. TempSure is a platform of different RF devices that can be used in Plastic Surgery to create precise incisions, in the non-surgical arena to promote skin tightening and now, with TempSure Firm, to temporarily reduce the appearance of cellulite in a quick, 5-minute, pain-free procedure with no downtime. Since 85% of women over the age of 21 suffer from cellulite, TempSure Firm is proving to be a game changer.
Board-Certified Plastic Surgeon, Dr. Sean Doherty, is adamant about offering his Boston area patients the latest innovations and technologies. But only if they work. He has had a long and successful relationship with Cynosure, the maker of both SculpSure and TempSure, so he's seen, first hand, the exemplary results that these procedures can deliver in the right patient.
TempSure Consultation
Any aesthetic procedure is only good if it is the correct one for your specific needs, anatomy and lifestyle. This is why it is so important that you book an in-person consultation. During your meeting, Dr. Doherty or a member of his clinical staff will listen closely to what bothers you about your face, neck or body. Then, he will perform a thorough physical examination to assess your:
Skin texture
Degree of laxity or looseness in your skin
Areas of excess fat, if any
Location and severity of cellulite
Together, you will discuss the right procedure or procedures for achieving your goals. Dr. Doherty may perform a TempSure procedure on its own or in combination with a surgical procedure such as liposuction.
Ideal Candidate for TempSure
The best candidate for the TempSure line of procedures is any man or woman in good overall health who is bothered by:
Lax, sagging skin on the face, neck or body
Moderate cellulite
And who is either not ready for surgery, does not want surgery or has a medical condition that prohibits surgery. TempSure works on all skin types, which can be a problem with some other non-surgical skin tightening devices, and can also be performed year-round.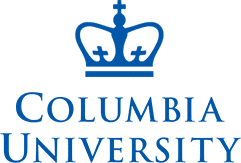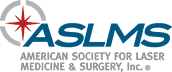 TempSure Envi for Skin Tightening
One of the many benefits of RF is its flexibility. The TempSure platform builds upon this strength by providing plastic surgeons and aestheticians with a variety of different sized hand pieces that range from 10mm to 60mm. This means that each procedure can be customized to your specific needs. The TempSure Envi system is designed to tighten skin and reduce the appearance of fine lines and wrinkles anywhere on the body. This includes the:
Forehead
Eyes
Around the mouth
Chin/neck juncture
Neck
Chest
Arms
Elbows
Abdomen
Inner/outer thighs
Buttocks
Hands
TempSure Envi works by delivering RF energy into the deeper layers of the dermis. This heat, in turn, causes your body to produce more collagen and elastin. The end result is tighter, more youthful looking skin.
Collagen + Elastin for a rejuvenated skin
Collagen and elastin are basically your body's version of the Fountain of Youth. Collagen is what keeps your skin looking plump and lifted while elastin is what allows it to be elastic or "bounce back" after you smile, laugh or cry. Unfortunately, with age, our bodies produce less of these anti-aging powerhouses. Furthermore, lifestyle choices like:
Sun exposure
Smoking
Poor diet
Chronic dehydration
Lack of consistent exercise
Environmental toxins such as pollution
These may all hasten the process. One of the most exciting aspects of plastic surgery today is the proliferation of non-surgical and minimally invasive devices such as TempSure that promote the body to produce more collagen and elastin.
Benefits of TempSure System
One of the many benefits of the TempSure system versus other RF devices is that it uses Therapeutic Logic Control. TLC emits a timer when the device has reached treatment temperature which always guarantees proper and safe delivery of the RF. Furthermore, the TempSure system is:
Safe for all skin types
Delivers even heating
Gentle, 96% of patients describe it as comfortable
Requires no downtime
Fast
In fact, TempSure is able to reach its target temperature in only 2 minutes. This is vital for patients today who are leading incredibly busy lives.
TempSure Firm for Cellulite
Cellulite is a problem for so many women due to their distribution of fat, muscle and connective tissue. It is estimated that 85% of women over 21 suffer from cellulite. It is a condition that definitely affects quality of life. Women with cellulite feel embarrassed, and often shy away from social events and/or wearing certain fashions that they like in an effort to conceal their cellulite. In fact, it is such a problem that patients spend over 2 million dollars a year in this country alone on creams and procedures that reduce cellulite. Sadly, it is one of those things that is notoriously difficult to treat.
TempSure Firm is a fast, effective way to temporarily reduce the appearance of cellulite. Unlike other cellulite procedures, the TempSure Firm procedure:
Only take 5 minutes
Is pain free
Requires no downtime for recovery
It works by delivering continuous, non-invasive monopolar RF energy through a specialized massage head into large areas of the body such as the:
Abdomen
Arms
Inner/outer thighs
Hips
Buttocks
The combination of the heat produced in the deeper layers of the dermis by the RF energy and the massage delivered by the specialized hand piece has been proven to be extremely effective at reducing the appearance of cellulite almost anywhere on the body.
TempSure Firm Procedure
During your TempSure Firm procedure, Dr. Doherty or a member of his staff will apply a gel to the treatment area that acts as a lubricant and allows the special massage head to slip easily over the surface of your skin. Patients describe the procedure as feeling not only pain-free, but almost like a warm stone massage. TempSure Firm is completely non-invasive so there are no incisions of any kind, and each treatment only takes about 10-15 minutes of treatment time. Most patients are going to require anywhere from 5-8 treatments in order to achieve their desired result, but there is no downtime associated with a TempSure Firm procedure. You can come in on your lunch break, reduce the appearance of cellulite, encourage some skin tightening and hit the gym that evening. It's truly that simple.
So, if your skin is starting to make you look older than you feel, schedule an appointment to come in and talk about TempSure. It really can deliver a new you in the blink of an eye.
To find out more about TempSure, TempSure Envi and TempSure Firm for the face, neck and body with Dr. Sean Doherty and his clinical aesthetician staff at his Brookline office, contact us today or call (617) 725-8735 to schedule a consultation.
FAQs about TempSure
Is TempSure Envi really safe to use on the eyelids?
Yes. In the right patient, TempSure Envi can deliver a non-surgical lid lift. With age, the skin on the upper lids begins to sag. In fact, this is often one of the first signs of aging on the face. Firming up this upper lid skin with TempSure Envi can be a fast, effective way to rejuvenate your entire face. However, it is always going to work best on patients with only a mild to moderate degree of skin laxity.
How expensive is TempSure®? And does it really work on cellulite?
TempSure® is a platform of different radiofrequency (RF) devices, the newest of which is TempSure Firm™ for cellulite. Effective in the right patient, the cost of a TempSure® procedure is going to depend on the size of the treatment area and the severity of your cellulite. Most patients require 3 or more treatments in order to achieve their ideal results, and each TempSure® treatment costs between $500-$1,000 per treatment.
My upper arms have sagging skin, excess fat and cellulite. Which procedure would be right for me?
Without seeing you in person, it is impossible to say. My best advice would be for you to schedule an in-person consultation with a Board-Certified plastic surgeon in your area who offers the full range of non-surgical and surgical procedures. An RF energy treatment such as TempSure can be a fantastic treatment for addressing all of your arm issues, but it is really going to depend on the severity of your sagging skin. Also, if there is a moderate to large degree of excess fat, it may be best to combine the RF with a non-surgical fat reduction technique such as SculpSure or surgical liposuction.
Does non-surgical skin tightening really work?
Yes! But it depends on the severity of your skin laxity. A mild to moderate amount of sagging skin around the lower face can definitely be improved with a non-surgical procedure such as TempSure. Will it deliver the same kind of result as a surgical facelift or neck lift? No. Surgery gives me the most access to address all of the components of facial aging. But you may not need surgery yet or you may be someone who doesn't want surgery or who can't have surgery for medical reasons. TempSure can be a good alternative.
Will TempSure Firm eliminate my cellulite?
No. It will temporarily improve the appearance of your cellulite so that it is not so bothersome. But it will not permanently sever the septae bands that are squeezing on the fat that causes dimpling. However, it does stimulate collagen remodeling and increase microcirculation both of which help to improve the appearance of cellulite as well as the overall condition of your skin.
What TempSure office is near me?
If you live in the state of Massachusetts, Dr. Sean Doherty offers TempSure among its services. For a full list of services, please visit our Locations page.