What is Clear + Brilliant?
Clear + Brilliant is a skin-resurfacing laser treatment that helps stimulate the production of collagen. This results in healthier, smoother and more youthful appearing skin.
Skin always regenerates itself. Old skin cells are replaced with newer cells. Many things can decrease the skin regeneration rate: exposure to damaging ultraviolet rays and environmental pollution. As a result, the skin's top cell layer may not be as effectively removed by the bodies' natural process as it could be. The result can be duller-looking skin with an uneven tone.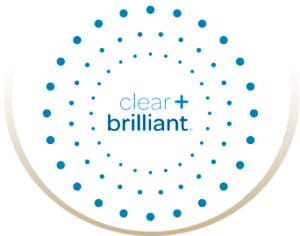 Clear + Brilliant is an alternative solution that targets skin issues. It is an excellent alternative to physical and chemical exfoliation treatments. It is a laser that is used to refresh skin and help improve.
How does Clear + Brilliant work?
The outermost layers of skin act like barriers that protect the inner layers. On a daily basis the outer most layers become damaged. We replace these dead cells with new ones, but this turnover rate slows with age. Clear + Brilliant helps to boost the skin's health by speeding up cellular turnover.
Is Clear + Brilliant expensive?
My skin looks dull and I've read how this procedure could help.
Lasers can be a great method for improving skin issue such as uneven texture, sun spots, and redness, all of which can contribute to an overall "dull" appearance to the skin. The key to a successful result is matching the right laser to your specific needs. Having said that, Clear + Brilliant is a nice "starter" laser. It doesn't require significant downtime, and the end result is smoother, brighter, more youthful looking skin. A Clear + Brilliant treatment in one of my Boston offices is performed by an aesthetician, and will cost around $400 per treatment. It typically takes between 2-3 procedures to achieve your desired result.
What will it feel like after the Clear + Brilliant treatment?
After the treatment, patients report that their skin feels immediately smoother. Many also say that the appearance of their pores has improved and they have less uneven texture. Clear + Brilliant will improve your skin's glow from the inside out. Used in conjunction with good skincare, Clear + Brilliant treatment can be a part of a good anti-aging skin care regimen for best results. Patients reports minimal downtime from this treatment and are able to resume normal activities immediately.
Is the Clear + Brilliant treatment safe?
Clear + Brilliant is a minimally invasive procedure that utilizes a gentle laser that is moved across the problem areas of the targeted skin. It is performed by trained nurses and aestheticians. The skin is monitored throughout the treatment to ensure no thermal damage will occur.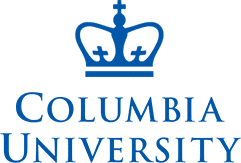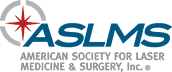 Who is a good candidate for Clear + Brilliant procedure?
Clear + Brilliant is suitable for patients of all ages. Patients should be otherwise healthy, not pregnant and not taking any medicines that thins their blood. For younger patients, Clear + Brilliant will help prolong the appearance of an even and unblemished appearance. For older patients, Clear + Brilliant can help to restore a brighter complexion with healthier and more youthful appearing skin.
How many Clear + Brilliant treatments are required?
The number of treatments depends on the patient, the type of skin and expectations. A full evaluation will be performed before any treatment to ensure safety.
Are there any side effects to the Clear + Brilliant treatment?
Very few. Patient may experience the following after a Clear + Brilliant procedure: redness, dryness, and minor discomfort. These are temporary and occur as the skin is undergoing its renewal process. Clear + Brilliant is an effective treatment with little to no downtime. Patients are very happy with their results.
Frequently Asked Questions about Clear + Brilliant
What Clear + Brilliant office is near me?
If you live in the state of Massachusetts, Dr. Sean Doherty offers Clear + Brilliant among its services. For a full list of services, please visit our Locations page.