Dermal fillers are one of the most popular aesthetic procedures in the world. Extremely effective at staving off the early signs of facial aging, the truly great thing about fillers is their versatility and specificity. Today, there are unique fillers to address each individual area of the face. Restylane® Contour is the latest in the Restylane® line, and was designed to improve mid-face volume loss. Made with Galderma's proprietary XpresHAn technology, Restylane® Contour allows for restoration of lost volume without inhibiting your face's ability to form expressions. The end result is a naturally plump, youthful looking facial contour.
Board-Certified Plastic Surgeon, Dr. Sean Doherty, is a dermal fillers expert. He has extensive knowledge in the full range of fillers available today, and understands the subtle intricacies of each. This allows him to mix and match the exact right combination of fillers to address your individual needs. While a dermal filler such as Restylane® Contour can be a stand-alone procedure, Dr. Doherty will often combine it with another filler, and/or another injectable like Botox® for a truly transformative result.
Restylane® Contour Consultation
It is extremely important when considering any aesthetic procedure that you first schedule an in-person consultation. No two people age in the same way or have the same face. So what may have worked beautifully for your mother, best friend or sister might not be the right choice for you. Social media has been a wonderful tool for educating patients. But it can be misleading, especially when it comes to injectables, as the proliferation of the procedure can make it appear casual. A dermal fillers procedure is a medical procedure. Though risks are rare, they are not non-existent. Furthermore, even a little filler in the wrong place can have an adverse affect on your facial contour. This is why you want to see a really experienced injector.
During your Restylane® Contour consultation in one of his Boston area offices, Dr. Doherty will listen closely to what bothers you about your face. He will ask about your medical history, family history, and any prior procedures you may have had. Then, he will assess your:
Skin tone & texture
Fine lines & wrinkles
Areas of volume loss
Together, you will discuss the best treatment plan for your lifestyle, anatomy and needs.
Ideal Candidate for Dermal Fillers
Dermal fillers can be an ideal procedure for any man or woman in good overall health who is bothered by fine lines and wrinkles, and volume loss. While Restylane® Contour is FDA approved for and best suited for the mid-face/cheek area, the other fillers in the Restylane® line such as:
Restylane® Defyne
Restylane® Refyne
Restylane® Lyft
Restylane® Kysse
These are great for providing "lift" or structure to skin and tissues that have lost elasticity, especially in the lower face/mouth area, restoring a lush look to your lips, and addressing volume loss in the:
Nasolabial folds
Temples
Hands
Mid-face
Cheeks
What is Restylane® Contour?
Restylane® Contour is a hyaluronic acid (HA) based filler made with Galderma's proprietary XpresHAn technology that was approved by the FDA for cheek augmentation and correction of mid-face contour deficiencies. Hyaluronic acid is a naturally occurring substance in the body that is most highly concentrated in your joints, eyes and skin. With the later, HA keeps things looking plump as it attracts water. With age, however, the skin begins to lose elasticity and volume. This can manifest as:
Sunken cheeks
Hollows under the eyes
Fine lines & wrinkles
Sagging skin or "jowling" in lower face
Restoring lost volume with a dermal filler is a fast, safe way to rejuvenate your face. Restylane® Contour is a great choice for facial harmonization and contouring.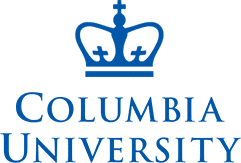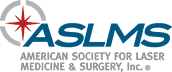 Benefits of Restylane® Contour
With time, your cheeks begin to lose some of their youthful plumpness. This can happen latter in life if you are someone who was blessed with a round "baby face" in your youth. But mid-face volume loss is a natural part of the aging process. Replacing this lost volume with a filler such as Restylane® Contour is an easy way to restore proper proportion to your face. This, in turn, will make your skin and tissues appear more lifted, smooth, and vital. The benefits of Restylane® Contour include:
Safe
Fast
Effective
Little to no downtime
Allows for dynamic expression
The latter is the big difference between the Restylane® products and other HA fillers. Restylane® Contour is made with Galderma's proprietary XpresHAn technology in which the HA is crosslinked in a specific manner and pattern in order to create a smooth, injectable gel that will increase your facial volume without stifling your tissue's ability to form expression. The HA in Restylane® Contour actually binds to itself, allowing it to naturally stretch out when you smile, laugh or frown, and then retract back into its former space. This can result in a softer, more natural look that lasts for up to a year or more. For mid-face volume correction, Dr. Doherty generally combines Restylane® Contour with one of the more robust fillers such as Restylane® Lyft or Juvéderm Voluma®. All of this will be discussed with you in detail during your initial consultation.
Restylane® Contour Procedure & Recovery
Restylane® Contour is performed in the office under local anesthesia. Dr. Doherty or a trusted member of his staff will first numb your treatment area with a topical analgesic and ice. The goal is to make the procedure as comfortable as possible. The injections themselves also contain lidocaine which is another analgesic. Most patients describe the procedure as uncomfortable in areas, particularly around the nose which is sensitive, but not painful.
You can expect some red pinprick marks at the injection site. These should clear on their own in about 24-48 hours. You may also experience some swelling, bruising and possibly overall redness. Again, these issues will resolve on their own. There is no downtime associated with a dermal fillers procedure so you are free to return to your normal routine immediately after treatment although Dr. Doherty does ask that you refrain from an intense workout for 24 hours.
So, if you are wanting to look and feel more refreshed, schedule an appointment to come in and discuss how Restylane® Contour might help.
To find out more about Restylane® Contour, or any other surgical or non-surgical procedure with Dr. Sean Doherty at his Boston or Brookline office, contact us today or call (617) 450-0070 to schedule a consultation.
Restylane® Contour FAQ's
Which is better for sunken cheeks Restylane® Contour or Juvéderm® Voluma?
It is not a question of one filler being better than the other. Both Restylane® Contour and Juvéderm® Voluma are excellent products that I use regularly. The key is choosing the right filler or combination of fillers for you. Every patient's issues are unique. This is why scheduling an in-person consultation is so imperative. The best way to ensure an exemplary result with a dermal fillers procedure is to see a skilled injector such as myself who will devise a personalized treatment plan that takes into consideration your anatomy, lifestyle and goals. Restylane® Contour will create more of a subtle improvement compared to Juvéderm Voluma, and is well suited for younger patients.
How expensive is Restylane® Contour?
Without seeing you in person, it is impossible to give you an exact cost for Restylane® Contour. It is going to depend on the severity of your issues, how much product we need to use, and whether or not we are combining Restylane® Contour with another filler and/or a neurotoxin such as Botox®. However, in general, it take 1-2 vials of Restylane® Contour to improve volume loss in the cheeks and each vial costs between $800 and $900.
Do Sculptra® Aesthetic, Juvéderm® Voluma and Restylane® Contour do the same thing?
All three of these fillers address loss of volume in the mid-face/cheeks. However, they work in different ways. Juvéderm® Voluma and Restylane® Contour are both HA or hyaluronic acid based fillers that work by literally filling in the volume loss with HA. Sculptra® Aesthetic, on the other hand, is a bio-stimulant that works by promoting your own body to produce more collagen in the treatment area. The results are not immediate as with an HA filler, but, instead, build over time. However, while the results of an HA filler can be reversed, Sculptra® Aesthetic cannot.
Does a Restylane® Contour procedure hurt?
Most of my patients describe a dermal fillers procedure as uncomfortable, not painful. Obviously, every patient has a different pain threshold. But the needles used to administer the product are very fine. I also use a topical numbing cream and ice, and there is the analgesic lidocaine in the syringe itself. However, if you are really concerned, share your fears with your injector.
Will I see my Restylane® Contour results immediately?
Yes, you will notice an improvement immediately, and the treatment area will continue to improve over the next couple of weeks. Generally, you can expect your final results to take about 14 days.
What Restylane Contour office is near me?
If you live in the state of Massachusetts, Dr. Sean Doherty offers Restylane Contour among its services. For a full list of services, please visit our Locations page.