Facial aging is a fact of life. Thankfully, injectable dermal fillers, such as the Juvéderm® family made by Allergan, are an excellent method for turning back the clock. Father Time exacts his toll on our skin. Lifestyle choices like how much time you've spent in the sun, and whether or not you smoke may rev up the process, but starting at about age 25, your body begins to produce less collagen and elastin. These two are the fundamental building blocks of youthful looking skin. Collagen provides plumpness and a lifted foundation, while elastin is what allows your skin to "bounce back" into position after your laugh, scowl or cry. Less of both results in fine lines, wrinkles, volume loss and sagging skin. These all create an aged face.
Board-Certified Plastic Surgeon, Dr. Sean Doherty, has devoted years to refining his filler technique. This expertise allows him to understand the subtle intricacies of all the different fillers so that he can devise a completely unique treatment plan for your individual needs. The end result is a natural, younger looking you. While Dr. Doherty uses Juvéderm® fillers on their own, he will also combine them with a neurotoxin such as Botox™ and facial threads in order to deliver a non-surgical facelift like result.
Juvéderm® Fillers Consultation
Injectables, which is a category that includes both dermal fillers and neurotoxins, have become so commonplace on social media that many patients forget that this is a medical procedure. Thanks to their popularity, some practitioners are performing injections who are not qualified. Just as you would never see a plastic surgeon for a root canal, it may not be the best idea to see your dentist or gynecologist for a fillers procedure. They do not have the same training or understanding of facial anatomy as a plastic surgeon. Furthermore, some patients think that dermal fillers and neurotoxins are the same thing. These procedures are not interchangeable as they perform two entirely different functions. As the name implies, fillers work by literally filling in lost volume to restore plumpness and/or erase a fine line or wrinkle. Neurotoxins, on the other hand, work by temporarily paralyzing the underlying dynamic muscle in the treatment area. This, in turn, smooths out the surface of your skin. Booking an in-person consultation with an experienced injector who understands the intricacies of all the different injectables is the first step towards ensuring a truly exemplary result.
Juvéderm® Fillers Options
During your facial consultation, Dr. Doherty will listen intently to what bothers you about your face as well as what kind of result you are hoping to achieve. He will ask about your medical history, surgical history, if any, and perform a thorough physical examination to assess your:
Skin texture
Fine lines & wrinkles
Static & dynamic lines
Volume loss
Areas and degree of skin laxity, if any
Allergan makes a complete line of dermal fillers that includes:
Juvéderm® Ultra XC
Juvéderm® Ultra Plus XC
Juvéderm Voluma® XC
Juvéderm Vollure™ XC
Juvéderm Volbella® XC
The lovely thing about the Juvéderm® family of dermal fillers is that each offers a varied concentration of cross-linked hyaluronic acid (HA). This means that every product has its own niche. The right one for you is going to depend on your needs. In general, Dr. Doherty will use a combination of fillers as what works best in the cheeks, for example, is not ideal for a more delicate area such as the crow's feet around your eyes or your lips.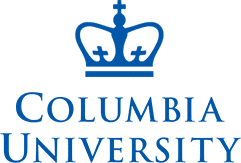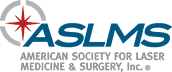 Juvéderm Difference
One of the things that makes Juvéderm® different is that their entire line of dermal fillers was developed using either the proprietary, advanced manufacturing processes of Hylacross™ or Vycross™. While both are amazing in their own ways, the end result is a line of malleable, smooth fillers that flow easily into the skin. This allows Dr. Doherty to deliver a result that looks and feels completely natural. The Hylacross™ and Vycross™ technology used in the Juvéderm® line also produce a safe, effective and durable filler. Furthermore, the entire line contains the pain medicine, lidocaine, which helps to decrease any discomfort during your filler injection procedure.
Ideal Candidate for Fillers
The ideal candidate for a facial filler procedure is any man or woman in good overall health who is bothered by:
Deeper wrinkles
Lips that have lost volume and/or are out of proportion
Loss of volume in the mid-face or cheek area
Smile lines
Crow's feet
Horizontal lines across the forehead
Mild sagging
Nasolabial folds
Smaller chin
Undefined jawline
The key to an excellent result is choosing exactly the right filler for the job.
Which Juvéderm® Filler is Best Where
The difference between the fillers in the Juvéderm® family comes down to the molecular "weight" of the HA particles. For example, Voluma® consists of bigger or heavier molecules than Ultra® or Volbella™, which is why Dr. Doherty will use the former to address volume loss in the mid-face, and the latter to subtly plump up your lips. In general, Dr. Doherty uses the five product formulations as follows:
Juvéderm® Ultra XC, a highly cross-linked formulation made with the Hylacross™ technique, is best for contouring and volumizing facial wrinkles and folds. Dr. Doherty will also use it on the lips to increase volume, and to treat both perioral and lip lines.
Juvéderm® Ultra Plus XC is a slightly more robust formulation, making it a better choice for treating deeper folds and wrinkles such as nasolabial folds, marionette lines around the mouth and heavier facial lines, as well as volume loss in the temple.
Juvéderm Voluma® XC, made with Vycross™ technology, is the heaviest filler in the line. This makes it ideal for restoring lost volume to your cheeks and mid-face. Dr. Doherty also uses it for recontouring your temples, chin and jawline.
Juvéderm Vollure® XC is also made with the Vycross™ technology. Dr. Doherty uses this as a structural filler to help smooth out lines without providing too much puffiness. The ideal areas for Vollure® are the nasolabial folds and perioral area. Dr. Doherty will also use this product on thinner skinned patients who need mid-face volume enhancement.
Juvéderm Volbella® XC is a lighter weight formula that was specifically created for natural looking lip injections. Best for patients who desire a subtly sculpted lip, Dr. Doherty will also use it to address superficial lip lines as well as certain lines around the eyes.
Juvéderm Fillers Procedure
Dr. Doherty performs all of his Juvéderm® fillers procedures in the office as an out-patient procedure. He or a member of his staff will first cleanse and numb the treatment area with a combination of numbing cream and ice in order to decrease any potential discomfort. Furthermore, the injections themselves contain the analgesic lidocaine. Dr. Doherty's goal is for your procedure to be as comfortable as possible.
The injections only take about 15-20 minutes. Afterwards, you will have a little redness at the injection sites. This typically clears up in about 24-48 hours. You may also experience some slight swelling and/or bruising. However, this can easily be covered with makeup after 24 hours. There is really no downtime associated with a Juvéderm® injection. You can return to your regular routine immediately after your procedure although Dr. Doherty does ask that you refrain from exercising that first night. It may take up to 2 weeks for your final, final result, but these results will last anywhere from 6-18 months depending on which fillers were used.
So, if the reflection that you see in the mirror no longer feels right, come in and speak with us about a Juvéderm® fillers injection procedure. It is a safe, effective way to make you look as young as you feel.
To find out more about Juvéderm® fillers with Dr. Sean Doherty at his Boston or Brookline office, contact us today or call (617) 450-0070 to schedule a consultation.
*Each patient is unique and individual results may vary
FAQs about Juvéderm
Are Restylane® and Juvéderm the same thing?
Restylane® and Juvéderm® are both respected brands of hyaluronic acid based dermal fillers. I use both in my practice. As there are subtle differences between the fillers in both lines, I will often use a combination of the two for facial rejuvenation depending on a patient's needs. To figure out which one might be best for your goals, schedule a consultation with a Board-Certified plastic surgeon or dermatologist in your area so that you can be assessed in-person.
I would like to try Juvéderm around my mouth. What is the price for a Juvéderm procedure?
Fillers, such as those made by Juvéderm, are a fantastic way to rejuvenate the face without surgery. The key to an exemplary result, however, is choosing the right filler or fillers for your unique anatomy and needs. This is why it is impossible to give you any kind of accurate cost for a Juvéderm procedure without assessing you first in person. In general, fillers range from $750-$1,000 per vial. This is a procedure that delivers a lot of bang for your buck. However, the results are not permanent. During your initial consultation, I will come up with an appropriate treatment plan for your goals, and we can discuss exactly how much your Juvéderm procedure will cost.
Do fillers hurt?
Most patients would describe a filler injection procedure as uncomfortable, not painful. It is, and should be, tolerable. Furthermore, I take a number of steps to diminish potential discomfort. These include applying topical numbing cream and ice to the treatment area. Also, all of the fillers in the Juvéderm® line contain lidocaine which is an analgesic.
Is there any downtime associated with a Juvéderm procedure?
Not really. Patients can go back to work immediately after their procedure. I don't want you exercising right after your treatment in order to decrease swelling, but you are welcome to return to the gym the next day. Depending on what you have done and which fillers we use, you may have some swelling and bruising. It may take a couple of weeks for this to fully resolve, but is usually only noticeable to you. One of the main reasons for the popularity of injectables is that, in the right hands, they can deliver an immediate, rejuvenated result that makes you look rested and refreshed, not done.
Is Voluma® a good option for fixing the dark circles under my eyes?
No. Voluma® is the thickest filler in the Juvéderm® family. I don't use it under the eyes because it can leave a noticeable result which is never what I want to achieve. Filling in the tear trough area in order to improve dark circles requires a delicate approach. Otherwise, it is going to produce more problems than it fixes. Again, another reason to see a skilled injector. I prefer a thinner filler in this area.
What Juvéderm office is near me?
If you live in the state of Massachusetts, Dr. Sean Doherty offers Juvéderm among its services. For a full list of services, please visit our Locations page.