If you've picked up a magazine lately then you know that full lips are "en vogue". Furthermore, plump lips are one of the hallmarks of youth. Unfortunately, as we age, our lips begin to lose volume. This can completely throw off a patient's entire facial proportion. A lip augmentation with fillers is a non-surgical procedure that will not only improve the look of your lips, but your entire face as well. It can restore fullness and change the shape of the top lip, bottom lip or both. But the goal of any well-executed lip augmentation is to subtly plump up thin lips just to the point where they are in proportion with the rest of your face. It always comes down to facial harmony. This is truly the key to an exemplary result. No one wants lips that are overstuffed and strange looking.
Board Certified Plastic Surgeon Dr. Sean Doherty is a dermal fillers expert. He offers his Boston area patients the full range of options, and is a master at combining the exact right fillers to achieve a completely natural looking outcome. This is particularly important with the lips. In the past, there weren't a lot of great lip augmentation choices. Many of the fillers were too thick and the end result was the unfortunate Trout Mouth — overstuffed lips that make the mouth look as if it's perpetually open. Today, however, there are a myriad of lip fillers options. The right one or one's for you is going to depend on your anatomy, lifestyle and goals.
Lip Augmentation Consultation
It is important when considering any aesthetic procedure to see someone with the skill, expertise and training to deliver an extraordinary result. This is particularly true with injectables which includes both dermal fillers and Botox®. Just because anyone with a medical degree can administer them does not mean that they should. Dr. Doherty not only has an in-depth understanding of facial anatomy, but he is a peer-to-peer injector trainer and instructor for Allergan, the manufacturer of both the Juvéderm line of fillers and Botox®. In other words, he not only works on patients, but also trains other plastic surgeons, dermatologists and medical professionals. This expertise makes him extremely adroit at combining dermal fillers in a lip augmentation.
If you are not loving the look of your lips, schedule a consultation with Dr. Doherty at one of his Boston area offices to discuss whether or not a lip augmentation is right for you. During your consultation, he will listen closely to what bothers you about your lips and face. He will inquire about your medical history as well as any previous surgeries. He will assess how your mouth and face interact, and perform a physical examination to ascertain your skin tone, texture and elasticity. Then, together, you will come up with the treatment plan that best addresses your immediate as well as your long-term facial aging goals.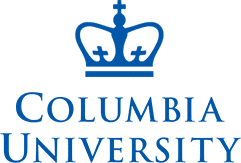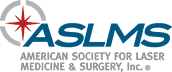 Lip Augmentation & Facial Harmony
At its core, the job of any aesthetic procedure whether it be surgical or non-surgical is to create harmony. Sometimes, this harmony was never there in the first place. Other times, it has been lost due to age. Women tend to lose volume in their lips with age — especially in their upper lip. They then centralize and even purse their lips, without intending to do so. This can create a thin, shriveled look. Patients often report that their lips disappear when they smile. Restoring harmony is so important because the human eye perceives a symmetrical face as being more:
Youthful
Beautiful
Pleasant
It really all comes down to a mathematical equation called the "Golden Ratio". This ratio is an ideal relationship between all aspects of the lower face. It is based on classic and ideal beauty. Unless you are a super model, however, most of us are not born with a face that fits these parameters. Properly placed filler can be a fast, effective way to manipulate the numbers. But it can be dangerous when something becomes culturally popular that isn't in synch with this golden ratio.
Celebrity Lips about Inspiration, Not Imitation
Thanks to Social Media and its "influencers", there has been a recent push for really full lips. This is a look that does not work for everyone, despite its popularity. While Dr. Doherty encourages and appreciates patients bringing in photos of lips that they admire, it's vital to keep in mind that a good lip augmentation has to work within the confines of your anatomy. A lip augmentation with fillers can improve on your genetics, but always within reason. Adding too much filler to lips that are naturally thin will simply make them look strange. Dr. Doherty will never give a patient a Duck Lip. His goal with any plastic surgery procedure including a lip augmentation is for the work to never speak for itself. Other people may ask you where you went on vacation because they know you look good, not because they can tell that you had "work" done.
Lip Augmentation with Fillers
Imperceptible lip augmentation is possible today because there are fillers on the market specifically designed to address the lips. Dr. Doherty will almost always use a combination of fillers for a lip augmentation. The reason is that the outside line of lips, called the vermillion border, and the Cupid's bow need a slightly heavier filler that delivers more structure than the pads of the lips which require more of a lush fullness. He customizes every lip augmentation procedure to the individual anatomy and needs of the patient. So, a lip augmentation with fillers at one of his Boston area offices may include:
Juvéderm Ultra®
Restylane®
Restylane Silk®
Restylane Refyne®
Restylane® KYSSE
A lip fillers procedure is performed in the office, and typically takes about a half hour. Because the lips are sensitive, Dr. Doherty and his staff will first numb them with a topical numbing cream and ice. Then, he will use a very fine needle or blunt cannula device to strategically place the filler in order to enhance the shape and volume of your natural lips. Bruising is always a possibility with injectables, but it is likely minimal and temporary. You will see results immediately, but since your lips will be swollen at first, it will take 24-48 hours for your final results. One of the nicest things about this procedure is that when it is over, you can simply return to your normal routine. Patients should not schedule their first lip filler procedure, however, before an important work or social event in order to accommodate for swelling!
Lip Fillers in a Lip Augmentation
Every one of the lip fillers is comprised of hyaluronic acid (HA). This is a naturally occurring substance in the body which makes these dermal fillers very well tolerated. Another advantage of the HA fillers is that if you don't like your results for any reason, they can be dissolved. While every lip augmentation is individualized to the patient, certain dermal fillers work best in specific areas:
Juvéderm Ultra ®: This is the lightest weight of the cross-linked formulas in the Juvéderm family of dermal fillers. Cross-linking technology means that there is a combination of lightweight and heavier weight HA molecules. Dr. Doherty will often use this filler to provide contour and volume to the lips. It is also ideal for treating any fine lines that creep up around the mouth.
Juvéderm Volbella ®: Made with Vycross technology, this lightweight filler was specifically designed for the lips. It works to smooth out the pads of the lips with volumization. The end result will look as if you are wearing permanent lip gloss. It's also ideal for treating fine lines and crepiness around the mouth. Volbella® is a good choice for a patient who only wants a subtle change to the lips.
Restylane ®: Dr. Doherty typically uses this filler to address any marionette lines around the mouth and/or smile lines. It's also a good option to return structure and volume to the lips as well.
Restylane Silk ®: This dermal filler does a lovely job of pumping up volume in the lips. It's also good for addressing fine lines around the mouth. This is a particularly good filler to use with a cannula.
Restylane® KYSSE: Made with Galderma's proprietary XspresHAn technology, this cutting-edge filler allows Dr. Doherty to provide structure to the lips without adding too much volume. It also delivers longer lasting results, and since the hyaluronic acid (HA) actually binds to itself, it allows the lips to naturally stretch and retract through the full range of your facial expressions. This is ideal for the patient that wants a subtle lip treatment.
Restylane Refyne ®: This is a versatile filler that helps create structure and lift to the corners of the mouth, strength to the lining of the lip and subtle volume to the body of the lip as well.
To find out more about a lip augmentation with fillers with Dr. Sean Doherty at his Boston or Brookline office, contact us today or call (617) 450-0070 to schedule a consultation.
FAQs about Lip Augmentation
My lips are making me look like I'm mad, even when I'm not. What is going on?
For some patients, as they age, their lips start to turn inward and "centralize". This creates the kind of tense, pursed lip that makes other people think you are mad. Even when you're not. By adding some volume to the outside of your lips, I am able to restore balance so that you only have to look angry when you are actually angry. I will sometimes add Botox® to the lips as well to relax that angry, tense look.
I've seen some really scary looking lips. How do I avoid this?
By seeing a highly skilled injector with a lot of experience with lip fillers. In all honesty, many of the really scary looking "famous" lips were done before the advent of the newer lip fillers. It is completely possible in today's age to achieve a natural-looking lip augmentation.
Do lip fillers hurt?
The lips are very sensitive. So, while injectables in general are really more uncomfortable than painful, a lip augmentation is the exception to the rule. However, there are steps that can and should be taken to decrease any discomfort. In my office, we apply a topical numbing cream and ice for about 30 minutes before your lip augmentation procedure. I can also inject numbing medicine into the nerves around the mouth to "block" the lips. This can make for an easier injection. I find that when the lips are injected slowly, with either small needles or cannulas, and there is pretreatment with ice and/or numbing, the procedure is well tolerated.
Is a lip augmentation really expensive?
The cost is going to vary by surgeon and location. It's also going to depend on how many different fillers are used for your lip augmentation. While cost certainly needs to be a consideration, plastic surgery is never an area where you want to cut corners. Also, keep in mind that the results from your lip augmentation can last 6-12 months, so when you amortize that cost over time, you're actually getting a pretty good bang for your buck. In general, fillers for the lips range between $550 and $850 a vial.
I want lips like Kylie Jenner. Is this possible?
Probably not unless you look like Ms. Jenner already. A lip augmentation has to work within the parameters of your actual anatomy if you want a natural looking result. So, I can get your lips to their fullest potential, but they will still be your lips. Not someone else's. And really, isn't this how it should be?
What lip augmentation office is near me?
If you live in the state of Massachusetts, Dr. Sean Doherty offers lip augmentation among its services. For a full list of services, please visit our Locations page.