Glowing skin is the epitome of health. As the body's largest organ, your skin is a critical component to your overall well-being. When it looks good, you feel good because the human eye naturally associates radiant skin with youth, happiness, and vitality. While improving the appearance of skin texture has obvious aesthetic benefits, it can also help improve your mental health as it has been shown to increase feelings of both self-confidence and inner strength. There are any number of procedures to address skin texture and tone. One of the most effective is laser skin resurfacing with the PICOSure® laser. Not only can it deliver improvement with minimal downtime, but PICOSure® is also highly customizable and safe for all skin tones, including Asian and darker-skinned patients
Board-Certified Plastic Surgeon Dr. Sean Doherty is an expert in lasers. As a medical director for Cynosure, Inc., the manufacturer of the PICOSure® laser, he and his staff have been using this laser since its inception. He also trains other plastic surgeons and physicians on how to use the device safely and appropriately. This makes him an ideal choice for Boston area patients who are interested in laser skin resurfacing. The important thing with any aesthetic procedure, however, is choosing the right one for your needs. This is why scheduling an in-person consultation is critical.
PICOSure® Consultation in Boston
Figuring out whether or not a laser procedure with the PICOSure® is the right choice to deliver your desired result always starts with an in-person consultation in one of Dr. Doherty's Boston area offices. During your meeting, he will listen closely to what bothers you about your appearance. He will ask about your medical history, family history, and lifestyle choices such as diet, exercise, and sun exposure. You will discuss any aesthetic procedures that you have had in the past, including surgery and injectables, as well as your body's reaction in order to establish a baseline for how your body heals. Then, he will perform a thorough physical exam to assess your skin tone and texture, including:
Brown spots
Areas of redness
Pore size
Scars
Skin texture
Degree of skin laxity
Together, you will discuss the best procedure or procedures for your unique anatomy, needs, and desired outcome.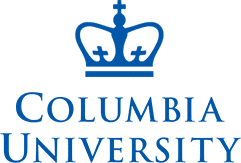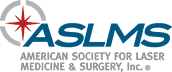 Ideal Candidate for Laser Skin Resurfacing
The ideal candidate for a PICOSure® procedure is any man or woman in good overall health who is bothered by:
Hyperpigmentation
Sunspots
Uneven skin texture
Skin discoloration such as freckles, sun damage & birthmarks
Acne scars
Overly large pores
Fine lines & wrinkles
Unwanted tattoo
Originally developed to remove the full-color range of tattoo inks, plastic surgeons and dermatologists quickly realized that PICOSure®'s innovative technology could also work beautifully to deliver overall skin rejuvenation. With the full range of laser options in his arsenal, Dr. Doherty finds the PICOSure® to be a good introductory laser — more intense than Clear + Brilliant® without the long recovery from a 1540nm Fraxel or an ablative laser procedure.
What Makes PICOSure® Different from Other Lasers?
The PICOSure® works in a different way than other lasers. Instead of building up a static stream of intense heat, PICOSure® delivers short bursts of concentrated energy, think trillionths of a second in duration. These blink-and-you-miss-them energy bursts vibrate the tiny particles that make up a spot of pigment and/or tattoo ink until they shatter. It can do this without damaging the surrounding skin, thanks to its speed. This means less skin irritation which translates to less downtime for recovery. And, like all lasers, the heat "damages" the skin, inducing your body to produce more collagen and elastin. As the bedrock of youthful-looking skin, more of both is always better. Another huge benefit of PICOSure® is that it can use three different wavelengths of energy in one treatment, allowing Dr. Doherty and his staff to address the full range of your skin texture issues or tattoo inks at once.
Benefits of PICOSure®
The benefits of a treatment with the PICOSure® laser are far-reaching in terms of skin rejuvenation. They include:
Targets melanin to treat a wide range of pigment issues
Produces minimal thermal damage due to picosecond pulse
Less downtime for recovery
Safe and effective on all skin tones
Delivers measurable improvement in acne scars
Customizable treatments with 2-6mm, 8mm, 10 mm spot sizes
Proven clinical results
Focus™ Lens Array that transforms it into a fractional non-ablative laser to create new collagen & elastin with minimal downtime
Patients love the PICOSure® for its ability to radically transform their skin quickly and easily without the need for significant downtime.
PICOSure® is Best Procedure for Tattoo Removal
As discussed, the PICOSure® was originally developed as a procedure to remove tattoo ink. It is still the best procedure for tattoo removal. Thanks to its three different wavelengths of energy, Dr. Doherty and his staff can address the full range of ink colors. The 755nm wavelength is best for black, blue, and green ink, while the 532nm wavelength is extremely effective for eradicating the harder-to-treat "sunset colors" of red, orange, and yellow. Last, the 1064nm wavelength is able to treat black ink on darker skin tones. The number of treatments necessary is going to depend on the size, location, and color intensity of your individual tattoo.
PICOSure® Procedure
A PICOSure® procedure is performed in the office. A member of Dr. Doherty's staff will first numb your treatment area with a topical cream in order to reduce any discomfort. The procedure itself is fast, only taking about 10 – 15 minutes. Patients may experience some discomfort similar to the feeling of a rubber band snapping against the skin, but this is not a painful procedure. You can expect some minor swelling and redness for 1-3 hours after your treatment, but this can easily be covered with makeup and sunscreen. One of the great things about the PICOSure® is that there are no post-treatment restrictions except sun exposure and limited exercise for 24 hours. This means that you can return to your daily life immediately. You will want to be diligent, however, about wearing sunscreen, a wide-brimmed hat, and staying out of the sun in order to maintain your youthful-looking results.
You will need a series of treatments, spaced 4-6 weeks apart, in order to achieve your final result. These procedures are typically performed by Dr. Doherty's aesthetician or nursing staff. The exact number is going to depend on what we are treating and the severity of your issues. If overall skin revitalization is your goal, patients typically require anywhere from 2-5 treatments. With tattoos, however, your end result may take anywhere from 4-10 sessions, depending on the size, location, and intensity of the ink. So, if your skin is looking lackluster or the tattoo that seemed great at 18 is no longer serving your aesthetic, schedule an appointment to come in and discuss how the PICOSure® can help.
To find out more about laser skin resurfacing with the PICOSure® laser or any other surgical or non-surgical procedure with Dr. Sean Doherty at his Boston or Brookline office, contact us today or call 617-450-0070 to schedule a consultation.
Why choose Dr. Doherty?
Dr. Doherty is a distinguished plastic surgeon with a solid educational background and extensive experience in the field. Graduating as Salutatorian from Dedham High School in 1989, he later earned a Bachelor's degree in Art History with a Pre-Med focus from Columbia College, Columbia University. Dr. Doherty then pursued his medical degree at Tufts University School of Medicine and became a Board Certified Plastic Surgeon in 2010.
With a focus on facial aesthetics, Dr. Doherty offers a wide range of procedures, including Botox, Juvederm, Voluma, Volbella, Restylane, Sculptra, and Kybella injections, as well as breast augmentation, liposuction, and facelift surgery. He has also contributed significantly to the field by serving as Medical Director and Principal Investigator at Cynosure, Inc., and as a Trainer and Educator for Allergan, Inc., and Galderma. With his expertise, dedication, and board certification, Dr. Doherty is a compelling choice for those seeking exceptional results and personalized care in plastic surgery.
PICOSure® FAQs
How much does a PICOSure® procedure cost?
The cost of your PICOSure® procedure is going to depend on how many treatments you'll need to achieve your desired results. Typically for skin rejuvenation, it'll take somewhere between 2-5 treatments, spaced about a month apart. If you are removing a tattoo, it may require up to 10 treatments or more, depending on the size and colors of your tattoo. In general, a full face treatment is approximately $500, while a tattoo procedure could range from $200-$800 per treatment. I take cost seriously, so during your initial consultation, I will give an honest assessment of what you can expect in terms of overall cost.
Does PICOSure® hurt?
Patients generally do not find this to be a painful procedure. Most who are seeking skin rejuvenation describe it as feeling like a rubber band is snapping very fast against the skin. It's slightly uncomfortable but tolerable. And since the session itself is short, and there are no post-treatment restrictions except for staying out of the sun and limited exercise for 24 hours, this is a highly popular procedure. Tattoo removal, however, does require more energy, so it may be a tad more uncomfortable. Again, I will do my best to give you an honest idea of what to expect after I examine you in person during your initial consultation.
I have dark skin, so I've always avoided lasers. Can I use the PICOSure®?
Yes! The PICOSure® is safe and effective for all skin tones, including darker skin and Asian skin, which have historically been prone to hyperpigmentation after energy-based procedures. This is one of the many things that I love about this laser. It also allows me to treat dark ink on dark skin, which has also been an area without an effective treatment option until now. If we've decided that this could be an effective procedure for your needs, a test spot will be performed at least two weeks prior to your first treatment in order to confirm safety.
My tattoo has red ink. Does PICOSure® work on red ink?
The thing that sets the PICOSure® apart from other tattoo removal procedures is that it can safely and effectively treat ALL ink colors. Having said that, red ink may take more treatments to fully eradicate. Once my staff or I see your tattoo, we can give you a realistic idea of what you can expect in terms of the number of treatments as well as the overall cost.
Can a laser treatment with the PICOSure® tighten sagging skin at my jawline?
Without seeing you in person, it is impossible to say what the PICOSure® could do for you. In general, if you have a very mild degree of laxity in your skin, the collagen and elastin boost that you can get from a laser procedure may produce a mild lift. However, if you suffer from a more moderate to severe degree of skin laxity, there are other procedures that may be more effective.