A perky breast is a youthful looking breast. It sits high on the chest wall with tight skin and a firm contour. Unfortunately, some women feel as if their breasts look "deflated". They're not wrong. Quite a few life conditions can cause your once lifted looking breasts to droop or sag. These include:
Pregnancy
Breastfeeding
Weight gain/loss
Hormonal changes
Age
A breast lift or mastopexy is a surgical procedure to lift and reshape the breasts. It restores a more youthful looking contour to the entire torso. It may also have the power to completely rejuvenate a woman's sense of self. Sagging breasts can literally drag you down. They not only can make you look heavier than you are, but many patients complain of feeling older and self-conscious in certain clothing or when not in clothing.
While a breast lift may be performed alone, it can also be combined with a breast augmentation with an implant for those patients who would like more breast volume. This procedure may be done alongside a tummy tuck or liposuction as part of a Mommy Makeover procedure. Determining the right course of action for your unique anatomy always starts with an in-person consultation with a board-certified plastic surgeon.
Breast Lift Consultation
Board Certified Plastic Surgeon, Dr. Sean Doherty is an expert in breast surgery. His goal with every consultation in his Boston area office is to help you achieve your ideal outcome with as little muss and fuss as possible. This begins with listening carefully to what exactly it is that bothers you about your breasts. Next, he'll perform a thorough physical exam, taking accurate measurements of your nipple position in relation to the inframammary fold which is the crease beneath your breasts. He will assess your natural breast volume as well as the elasticity or "bounce back" of your skin. Armed with this knowledge, he will discuss the best treatment options for your anatomy, goals and lifestyle.
Who is a Candidate for a Breast Lift?
The things that make a breast look perky are actually nipple position and upper pole fullness. Ideally, your nipples should be pointing straight out when you look in the mirror. However, in women who have sagging breasts, the nipples tend to droop and point down towards the ground. This is called ptosis and the more ptotic your breasts, the more likely it is that you will need a lift. A good rule of thumb is that if your nipples sit at or below your inframammary fold (this is the transverse fold underneath your breasts) then you would benefit from a breast lift.
In patients who only have a slight degree of ptosis and who want a bit more volume, it may be possible to get enough lift with a breast implant alone. This is something that will be discussed with you in detail during your initial consultation. Unfortunately, this is a small group of patients that fall into this category. Women who have severe ptosis and who also want more volume will require a breast lift with a breast augmentation. Sometimes, these surgeries can be done together, but it depends on the patient. Dr. Doherty will only perform a mastopexy breast augmentation if it is safe to do so. Otherwise, the procedures will need to be scheduled in two stages.
Any woman who is in good overall health, doesn't smoke and has drooping breasts is a candidate for a breast lift. But because pregnancy and breastfeeding may stretch the skin, it is best to postpone your breast lift procedure until you are completely done having children.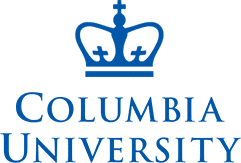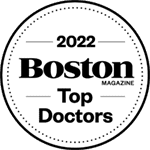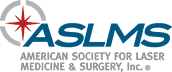 Breast Lift Procedure
During your breast lift procedure, Dr. Doherty may make an incision around your nipple (areola incision), down the center of your breast (lollipop incision) and/or underneath the crease of your breast (anchor incision). The best incision option for you will be determined during your initial consultation. He will then tighten up the existing skin, removing the excess, in order to reshape your breast. Last, he will reposition your nipple to a higher, more flattering position on your chest wall.
In general, the skin around the nipple does not need to be trimmed. The exception is patients whose skin has seriously expanded whether due to weight gain or pregnancy. For them, the size of the areola may need to be reduced in order to fit the new breasts. Again, this will be discussed in detail before your surgery. Dr. Doherty performs all of his breast lift procedures under general anesthesia in the operating room at a Boston area hospital or accredited surgical center.
*Each patient is unique and individual results may vary.
Do Not Fear the Scar
The single biggest road block for most patients when considering a breast lift is the scar. Anytime that the skin is cut, there will be a scar. A scar is permanent but it will likely fade. And while the idea of incision lines in an area as visible and sensitive as the breasts can sound scary, the reality is that scars on the breast heal exceedingly well. Not only does Dr. Doherty utilize precise surgical techniques that reduce any tension on the skin that can lead to a thick or heavy scar, but he also recommends post-surgical use of silicone topical treatments and/or needling and energy-based treatments.
At three weeks post surgery, Dr. Doherty has his breast lift patients start using a product like Silagen or Biocorneum and/or a treatment such as laser resurfacing or micro-needling. His goal is for your incision lines to be as smooth and inconspicuous as possible. Many patients don't even notice or aren't bothered by their incision lines a year out from their surgery.
Breast Lift Recovery
After your breast lift procedure, your chest will be wrapped in gauze and/or a support bra. You can expect to feel some discomfort for the first few days. You may have drains that will typically come out in 24-72 hours. Most patients manage this with over the counter medications, but if you need something stronger, Dr. Doherty will safely prescribe prescription pain medication and anti-inflammatories.
There will be swelling and bruising for the first two weeks, but patients can typically return to normal activities at 1-2 weeks after surgery. Mastopexy patients will wear a surgical bra for compression for the first week. Patients may begin light exercise and cardio at 2 weeks after surgery, and more aggressive workouts at 3 weeks. However, Dr. Doherty asks that his breast lift patients wait 4-6 weeks before returning to upper body workouts.
While it may take anywhere from 3-6 months for your swelling to completely resolve, you will notice an improvement in your contour immediately.
To find out more about a breast lift with Dr. Sean Doherty at his Boston or Brookline office, contact us today or call (617) 450-0070 to schedule a consultation.
*Each patient is unique and individual results may vary.
FAQ's
Does breast lift surgery hurt?
You will be asleep for your surgery so no; you will not feel a thing during the procedure. While every patient experiences pain differently, most patients describe the recovery from a breast lift as being more uncomfortable than painful. Dr. Doherty will safely prescribe pain medication as needed to use for the first few days, but most patients are quite satisfied with over the counter medications like Tylenol or Advil.

Is there a way to avoid the scar?
Unfortunately, the answer is No. The only way to improve the ptosis or drooping of your breast is to trim away the excess, stretched skin and create a new, tighter skin envelope. This is what will lift your nipple back to where it should be and bring your breasts back to their former glory. While Dr. Doherty does everything in his power to minimize scarring, most patients are so happy with their results that they find any scar to be totally worth it. Breast scars fade considerably with time.

Is a breast lift really expensive?
A breast lift is one of the most powerful procedures in my surgical arsenal as it can truly transform your entire torso. It is a more complex surgery than a straightforward breast augmentation and, as such, it does cost more. A breast lift alone ranges in price from $15,000 to $17,000 depending on whether or not you will need the added support of a surgical mesh. The latter acts like an internal bra, and is vital for delivering exemplary results in patients whose breast tissue is weak due to pregnancy, age and weight gain/loss. If you also need additional volume, a breast lift with a breast implant will cost between $16,000 and $18,000.
What if my nipples don't quite reach my breast crease? Do I still need a lift?
For patients who are in the "maybe, maybe not" zone, it is really going to depend on how much your droop bothers you. Obviously, a great bra can work wonders while clothed. But you are still going to have a droop while naked. If you are someone who would like some more volume, it may very well be possible to give you a more lifted, rejuvenated appearance with a breast implant alone. An in-person consultation with a Board-Certified plastic surgeon is a must.

I have young kids. How long until I can pick them up?
You are going to need to take it easy for the first 2-3 weeks and avoid lifting anything over 10 pounds. This may require you to rely on family and friends for help. Some patients postpone their surgery until their children are a little bit older.
If I combine my breast lift with another procedure such as a tummy tuck, does it lower the price?
Since you are combining the procedures, there may be a reduction in the anesthesia or facility fees. This is very case and facility dependent and would be discussed after your consultation. Also, it means only one recovery period. This can be good for the schedule but remember that recovering from 2 procedures can be very challenging.

What breast lift office is near me?
If you live in the state of Massachusetts, Dr. Sean Doherty offers breast lift among its services. For a full list of services, please visit our Locations page.