One of the main components of a youthful looking face is volume. If you look at a picture of yourself from high school, your face probably looked fuller. With age, however, we start to lose fat in the face. The end result of this volume loss is a hollowness in the cheeks/mid-face, temples, and jawline that can be aging, making an otherwise youthful person appear years older. Fillers are a great way to restore lost volume. There are many options, most of which are hyaluronic acid (HA) based. The exception is the highly effective, bio stimulant filler, Sculptra® Aesthetic. It works by promoting your own body to produce more collagen in the treatment area thus restoring volume and delivering a long-lasting result.
Board-Certified Plastic Surgeon Dr. Sean Doherty is a filler expert. He prides himself on offering his Boston area patients a full array of filler options and is adept at choosing the exact right one for your individual anatomy and needs. He is also gifted at combining different fillers in order to naturally rejuvenate your face without surgery. While Sculptra® Aesthetic was originally designed and approved to treat the mid-face, Dr. Doherty also uses it to plump up the temples and chin, and restore definition to the jawline. He will also consider using it on other parts of the body — namely the buttock, for subtle volumizing procedures. Figuring out whether or not Sculptra® is right for you always begins with an in-person consultation.
Sculptra® Consultation
Dermal fillers have become so popular that many patients tend to forget that it is a medical procedure. Furthermore, unlike your results with an HA filler, Sculptra® is not reversible. This is why it is so important to see a truly skilled injector. During your consultation, Dr. Doherty will listen closely to what bothers you about your face. He will ask about your medical history, family history as well as any other procedures you may have had in the past including other fillers and/or neurotoxins such as Botox® or surgery. Then, he will perform a thorough physical examination to assess your:
Skin texture
Areas and degree of volume loss
Skin laxity
Together, you will come up with best treatment plan for your desired outcome, anatomy and lifestyle.
Facelift or Sculptra® Aesthetic?
Some patients feel that the only way to dramatically rejuvenate their face is with a facelift. In certain cases, a facelift may be the best method for addressing loose, sagging skin, particularly in the lower face. During a facelift, Dr. Doherty will surgically remove excess skin and lift the tissues to a more youthful position. A modern facelift will also restore volume with filler or fat injections. These procedures are done in the operating room and require an investment in terms of downtime. However, in the right patient, Sculptra® allows Dr. Doherty to provide significant facial rejuvenation by increasing volume over time. He even uses it with some of his facelift patients BEFORE surgery or AFTER to assist in the volumization process.
Benefits of Sculptra®
As your face ages, it will begin to show a loss of fullness in the:
Cheeks
Mid-face
Temples
Jawline
These hollow areas create shadows which are not only aging, but can make you look tired and rundown even on a full night's sleep. A youthful face, on the other hand, reflects light. Replacing lost volume with a filler such as Sculptra® reverses the shadow and restores the reflection of light. This, in turn, can make you look and feel more youthful, confident and vital.
Furthermore, Sculptra® is unique in that it works by safely stimulating your own body to form more collagen, which is a building block to youthful looking skin. It not only improves collagen synthesis but also fibroblast production. The end result is more youthful and vibrant facial skin in addition to volumization. The results may also last up to 2 years.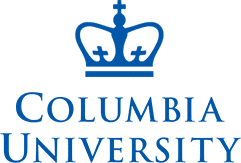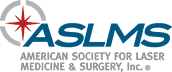 Sculptra® Procedure
As a non-surgical procedure, Sculptra® is performed in the office. First, Dr. Doherty or a trusted member of his staff will numb the treatment area with a combination of a topical numbing cream and ice. The injections themselves also contain an anesthetic to further diminish any discomfort. Next, Dr. Doherty will strategically and precisely inject the Sculptra® through a very fine needle into the areas of your face that need more volume. This is where experience really matters as there is an art to replacing lost volume in a way that appears completely natural. Dr. Doherty's goal with any filler procedure is for you to look rejuvenated, not "done". Friends and family will simply comment on how fantastic and well rested you look.
There is really no downtime associated with a Sculptra® procedure. You may have some temporary red pinprick marks at the injection site, but these can easily be covered with makeup. Bruising is not common, but is always a possibility with any injectable. You can also expect some slight swelling in the treatment area, but this will resolve within a couple of weeks.
Ideal Candidate for Sculptra® Aesthetic
Sculptra® may be an ideal option for any man or woman in good overall health who is bothered by:
Loose skin or "jowling" in the lower face
Lack of definition at the chin/neck juncture
Hollows at the temples
So, if your reflection is making you feel older than your birthdays, schedule an appointment to come in and discuss facial rejuvenation with Sculptra®. It can be a quick, easy way to restore youthful vitality to both your face and spirit.
To find out more about Sculptra® Aesthetic or any injectable filler procedure with Dr. Sean Doherty at his Boston or Brookline office, contact us today or call (617) 450-0070 to schedule a consultation.
Sculptra® FAQs
What is Sculptra®?
Sculptra® is a filler made of poly-L-lactic acid. This is a synthetic biodegradable polymer that has been used for many years in dissolvable sutures. It, therefore, has a proven track record of being bio-combatable with your body as well as re-absorbable. Dr. Doherty finds Sculptra® to be a safe, effective alternative to surgery in the right patient.
How expensive is Sculptra® for the cheeks?
Volume loss in the mid-face/cheek area is one of the biggest face agers. Restoring this volume with an appropriate filler such as Sculptra® is a simple, effective way to feel more youthful, vital and energetic. The cost of a Sculptra® procedure is going to depend on how much product we use. This is why it is so important to schedule an in-person consultation. Once I assess the skin and tissues of your face, I can give you a more accurate quote for Sculptra®. One thing to keep in mind is that Sculptra® acts as a bio-stimulant. This means that it induces your own body to produce more collagen so your results will last longer than those you might achieve with another filler. The average cost per vial for Sculptra® is between $900-$1,000.
How is Sculptra® different from an HA filler?
A hyaluronic based or HA filler works by literally filling in the wrinkle or hollow area. Sculptra®, on the other hand, is a bio-activator that works by stimulating your own body to produce new collagen to fill in the hollow area. This is why the final results from your Sculptra® procedure may take several months before they manifest.
Will I see immediate results with Sculptra®?
No. Sculptra® does not provide immediate results. Since it works by stimulating your own body to produce more collagen, this collagen invigoration may take several months. Most patients will need more than one treatment, spaced 4-6 weeks apart, to achieve optimum results. During your initial consultation, Dr. Doherty will determine the number of treatments for your individual needs. Most patients can expect to see their volumization results at the 3-4 month mark.
What are the best treatment areas for Sculptra®? 
Sculptra® is best for restoring lost volume to the temples, cheeks, and chin. It is also great for creating more definition at the jawline, and Dr. Doherty may use it in other areas of the body, specifically the buttock. It is not recommended for use in and around the lips or eyes. For a lip augmentation with fillers procedure, Dr. Doherty prefers a hyaluronic acid (HA) based product such as Juvederm®Ultra XC, Juvederm® Ultra plus XC, Restylane® or Restylane® KYSSE.
What Sculptra office is near me?
If you live in the state of Massachusetts, Dr. Sean Doherty offers Sculptra among its services. For a full list of services, please visit our Locations page.
Does Sculptra® hurt?
Most patients find a filler procedure to be highly tolerable. Dr. Doherty ices the treatment area and applies a topical numbing cream to reduce any discomfort. The Sculptra® injection itself also contains an anesthetic. However, if you have a low pain threshold or are particularly anxious, let your injector know as there may be additional steps that can be taken to improve your experience.
Are there any adverse side effects associated with Sculptra®?
A filler procedure is extremely safe in the hands of an experienced injector. However, as with all facial injections, you can expect some temporary swelling and possibly bruising at the injection sites. These can be easily covered with makeup so there is no significant downtime. Other risks include the temporary appearance of lumps under the skin where the Sculptra® was injected, but these are rarely visible and will dissolve with time. They are a result of the Sculptra® pooling in areas of the face. Dr. Doherty and his team will send you home with detailed instructions on how to effectively massage the treatment area in order to significantly diminish the possibility of these lumps forming after your procedure.
How long will my Sculptra® results last?
How long Sculptra® results last tends to vary by patient. However, Dr. Doherty has Sculptra® patients whose results have lasted up to 2 years from their first treatment. These patients sometimes require more than the initial 4 vials and periodic touch-ups may be necessary in order to maintain your desired result. All of this will be discussed with you in detail during your initial consultation.