A breast augmentation can be an amazing rejuvenation tool for both your body and soul. As one of a woman's power centers, the breasts can not only feed children, but they are also a defining characteristic of the feminine physique. Some women, however, are unsatisfied with the size and/or shape of their breasts. If your breasts are smaller than you would like or not the same size (asymmetric), it may cause your torso to appear out of proportion. This can negatively impact your confidence level, ability to wear the clothes that you'd like, and even your sense of self. A breast augmentation is a surgical procedure to enhance the size and shape of a woman's breasts. This may be achieved with breast implants, fat grafting, or a combination of the two. The right procedure for you is going to depend on your individual anatomy, desired outcome, and your skin and tissues.
Board-Certified Plastic Surgeon, Dr. Sean Doherty, has extensive experience in all areas of breast surgery. The breast augmentation procedure in particular is one of the founding pillars of his Boston area practice. His goal with any breast surgery patient is to deliver a safe, long-lasting, natural-looking result that fits your anatomy and delivers on your desired outcome. This always starts with an in-person consultation.
Breast Augmentation / Breast Implant Before & After Photos
Breast Augmentation Consultation
The web has become a critical education tool for patients these days. The downside of the internet is that there can be a one-size-fits-all mentality. Many breast augmentation patients think that they need a specific size breast implant because it's what their favorite social media influencer used to achieve her desired breasts. However, no one implant is going to look the same on any two patients, not even sisters. This is why it's so important to be seen in person. There are any number of reasons why a woman may be a good candidate for breast augmentation surgery such as:
Born with breasts that are too small for your contour
Asymmetric breasts (not the same size)
Pregnancy and/or breastfeeding has caused your breasts to lose volume and sag
Breasts have deflated due to weight loss, hormones, and/or aging
During your initial breast augmentation consultation, Dr. Doherty will listen closely to what bothers you about your breasts. He will perform a thorough physical exam to assess your:
Natural breast volume
Degree of looseness or laxity, if any, in your breast skin and tissues
Breast symmetry
While a breast augmentation can be a great choice for women of all ages, Dr. Doherty does require that his younger patients wait until their breasts have fully developed before seeking a breast augmentation in Boston. Eighteen is typically the earliest age that he'll discuss surgery unless there is a significant medical issue.
Define your look with Breast Augmentation
Since cup size varies by bra manufacturer, Dr. Doherty's focus during a consultation is on helping you define the "look" that you want to achieve, not the bra size. It's a critical distinction. This is where the internet and photos can be so helpful. Together, the two of you will go through images of breasts that you like as well as before & after photos of his previous patients. Do you prefer a look with more fullness in the upper pole of the breast? What, exactly, is your definition of a natural-looking result? Is your desired outcome actually achievable within the confines of your anatomy?
Having a visual storyboard of what you want to attain helps to ensure that you and Dr. Doherty are on the same page in terms of your goals. This then allows him to develop an appropriate treatment plan that typically includes a range of implant options. Size is certainly a factor, but so is the type of breast implant.
Types of Breast Implant
Breast implants come in two different fills:
There are pros and cons to each. Dr. Doherty typically places smooth, round, silicone gel implants as they tend to look and feel more natural. The downside of silicone is that if they rupture, which is extremely rare, you will not know it without an MRI. On the other hand, if a saline implant ruptures, the result is immediate as your breast will deflate. Some women also feel more comfortable with the idea of saline as it's already a naturally occurring substance in the human body. All breast implants, regardless of fill, however, have a silicone shell. The downside of saline breast implants is that they can be more palpable and noticeable in certain patients. Thinner patients are more at risk for this. There is, however, a new saline implant, the Ideal Implant, that rivals the look and feel of silicone gel.
Implants Differ by Manufacturer
Breast implants can also differ slightly by manufacturer. This is why it's best to see a plastic surgeon who has placed a lot of breast implants. A deep understanding of the subtle differences between the various manufacturer's implants only comes from experience. The three manufacturers of silicone gel breast implants are:
They all make silicone implants in a variety of sizes. This is the volume of gel within the implant, and is measured in cc's. Implants can be round or shaped, textured or smooth. As mentioned, Dr. Doherty typically uses a round, smooth implant. Breast implants also come in a variety of projections. This is how far the implant sticks out from your chest wall. Another consideration when coming up with the appropriate treatment plan is whether or not to combine your breast implant surgery with fat grafting.
Breast Augmentation / implant Real Patient Testimonial in Boston
Fat Grafting to the Breasts
Fat grafting to the breasts is a surgical procedure in which fat is removed, via liposuction, from one area of the body, typically the abdomen, hips, or thighs, and placed into the breasts. In patients who only want a small increase in volume, fat grafting to the breasts may be a stand-alone procedure. However, the results are not as predictable as those with breast augmentation with implants. This is due to the fact that not all of the fat cells that are transferred will survive.
Generally, Dr. Doherty uses fat grafting to the breasts in addition to an implant as a method for improving the shape of your breasts. It can be particularly beneficial for those patients who would like a little more fullness in the upper pole of the breast. Figuring out the best implant options from all of these variables always comes down to a balance between your desires and your anatomy.
*Each patient is unique and individual results may vary
Anatomy Drives Implant Selection
Dr. Doherty prides himself on delivering exemplary outcomes for his Boston area breast patients. One of the ways that he achieves this result is by taking careful measurements of your torso and then only choosing implants that will fit within the confines of your unique anatomy. These measurements typically include the:
Gap between your breasts
Location of the nipple on your breast
Broadness of your chest
Width of each individual breast
Furthermore, any breast implant must be centered behind your nipple.
Sometimes, a patient desires a result that cannot be safely achieved within her body. If an implant is too big for your chest and/or your skin and tissues are not strong enough to support this implant, your results will not last. The implant will fall out of position. This is why Dr. Doherty believes firmly in choosing a range of implants that work with your anatomy, not against it, as this will deliver the most natural-looking, long-lasting result. It is also the safest choice as there is much less risk of complications such as implant malposition down the line.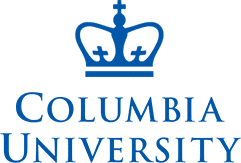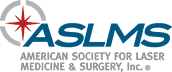 Breast Implant Safety
Breast implants are one of the most studied medical devices in the world. Their safety has been proven time and time again in multiple studies. However, this does not mean that a breast augmentation is without risks. It is a surgical procedure that requires thoughtful consideration. Dr. Doherty spends considerable time with any breast augmentation patient going through all of the risk factors. These include:
Breast Implant Illness (BII)
Breast Implant-Associated Anaplastic Large Cell Lymphoma (BIA-ALCL)
Lymphoma
Squamous Cell Carcinoma (SCC)
Breast Implant Illness is a term for a collection of symptoms that may or may not be associated with a woman's implants. It is a condition that plastic surgeons and our professional societies are studying heavily in order to understand the underlying causes. The current school of thought is that certain patients have an almost allergic reaction to the implant as the symptoms are similar to what some patients feel with auto-immune issues. At this point, however, there is no definitive test to determine whether or not a patient is at risk.
*Each patient is unique and individual results may vary
Breast Implants and Cancer
The other three issues to consider all involve some form of cancer. BIA-ALCL or Breast Implant-Associated Anaplastic Large Cell Lymphoma is an extremely rare cancer that, to date, is only associated with textured breast implants. Some of the textured implants in this country have been taken off the market. Furthermore, as discussed, Dr. Doherty does not typically use textured implants. Recently, there has also been evidence of two potential cancers: lymphoma and squamous cell carcinoma (SCC), developing in the shell that surrounds any breast implant. Again, the incidence of this occurring is extremely small, but Dr. Doherty believes strongly in educating his breast patients on all risk factors so that they can make an informed decision. In order to stay on top of their breast health, he always encourages his breast augmentation patients to visit him annually for a check-up, to schedule an initial MRI 5 years after their implants are originally placed, and then every 2-3 years for maintenance. It is also recommended that you replace your implants by the 10-year mark.
Breast Augmentation Procedure
Dr. Doherty performs all of his breast augmentation procedures under general anesthesia in a fully accredited surgical center or Boston area hospital. Depending on your body type, native breast size, and implant selection, he will make an incision in one of two locations:
Inframammary fold (crease beneath your breasts)
Peri-areolar (outside edge of your areola)
The location of the incision will be discussed with you in detail prior to surgery. Once the incision has been made, Dr. Doherty will place the implant either above or below your pectoral muscle. The right choice for you will depend, again, on your unique anatomy, the size of your breast implant, and your activity level. Dr. Doherty uses a Keller Funnel or "no-touch" technique to place the implant. This radically decreases the risk of capsular contracture and any other complications that may occur with breast implants.
Breast Augmentation Recovery for Patients
Once your surgery is complete, your chest will be wrapped in gauze and/or a support bra. You can expect to feel some discomfort for the first few days following your surgery. However, most patients don't find a breast augmentation recovery to be incredibly painful but describe it more as tolerable discomfort. Your movements are going to be limited so it's important to plan accordingly. If you have young children or an active job, you may need to take a few days off from work and bring home some help. Dr. Doherty does not want his breast augmentation patients lifting anything heavy or reaching across the table, for example, for the first 7-10 days following surgery.
There will be some swelling for the first few weeks after your procedure. However, most patients can return to their normal routine such as driving or working at a computer within 2-3 weeks. You can return to most exercise after 3 weeks, but Dr. Doherty does ask that you refrain from any upper body work for 4-6 weeks. Though you will notice a change in your body contour immediately, it can take anywhere from 3-6 months for all of the post-operative swelling to subside, and for your implants to settle into their final position. So, patience is a must. However, before you know it, like a butterfly, your new silhouette will emerge.
To find out more about a breast augmentation procedure with Dr. Sean Doherty at his Boston or Brookline office, contact us today or call 617-450-0070 to schedule a consultation.
Breast Augmentation FAQs
Does Boston Breast Augmentation Surgery Hurt?
Since I perform a breast augmentation under general anesthesia, you will not feel any pain during surgery. I do, however, generally place breast implants under the muscle which requires a bit more healing. So, after surgery, you can expect to feel some discomfort and tightness in the chest. I typically prescribe a post-operative regime of anti-inflammatories, muscle relaxants, and narcotic pain medication for the first 24 to 48 hours. If a patient still needs some pain relief, it can generally be managed with an over-the-counter option such as acetaminophen or ibuprofen.  
Will my Breast Augmentation Leave a Scar?
Any surgical procedure requires an incision. And anytime that the skin is cut, your body's response is to heal in the form of a scar. Having said that, I employ meticulous surgical techniques to limit the size and shape of any resultant scar. Furthermore, I place the incisions in areas of the body where any visible incision line will be hidden such as the crease beneath your breast. Some patients, however, do tend to scar more easily than others. If you fall into this category, there are a number of techniques that we can discuss for reducing the appearance of your incision lines such as topical silicone treatments like Silagen or BioCorneum, microneedling, and laser skin resurfacing.
How Much Can I Expect to Spend for a Breast Augmentation in Boston?
A breast augmentation in one of by Boston area surgical centers will cost anywhere between $9,000 and $11,000. The total will depend on the type of implant that we choose, and whether or not we add fat grafting in order to improve the appearance of the upper portion of the breast and/or camouflage the edges of an implant in patients without a lot of body fat. We will go over all of these options in detail during your initial consultation so there will be no last-minute surprises.
Can a Breast Augmentation Lift My Droopy Breasts?
This is a question that I hear a lot. A breast implant can deliver more volume. It cannot, however, lift seriously drooping skin. Generally, if your nipple is above the inframammary fold, or crease beneath your breasts, you could be fine with an implant alone. However, if it drops below the crease and you want more volume, you'll probably be a better candidate for a breast lift with a breast implant. To find out more about a breast lift with Dr. Sean Doherty in Boston, click here.
How Do I Prevent Capsular Contracture?
The underlying causes of Capsular Contracture are not completely known. However, one of the best steps for preventing it is with a surgical technique that I employ using the Keller Funnel. It is a no-touch technique that helps to prevent the transfer of any bacteria to the implant. We know that this radically reduces the incidence of capsular contracture as well as other post-operative complications. Since smokers are at a much higher risk of developing post-operative complications in general, I require that all of my breast augmentation patients be nicotine free for at least 6 weeks prior to surgery. 
When is the Best Time to Schedule a Breast Augmentation?
I perform breast surgery all year round. However, since many women want to show off their new physique in a bathing suit, they will often schedule a breast augmentation during the winter and/or spring in order to be ready for spring break and summer. If you have an upcoming event for which you'd like new breasts, it is important to schedule your surgery so that you have enough recovery time. While your final results can take 3-6 months, most of your swelling should subside in about 8 weeks.
What Breast Augmentation Office Is Near Me?
If you live in the state of Massachusetts, Dr. Sean Doherty specializes in breast augmentation surgery and offers the service at two convenient locations: Boston and Brookline.
Can a Breast Augmentation Cause Cancer?
The safety of my patients is my number one concern. This is why I spend considerable time during your initial consultation going through all risk factors. There are currently three types of cancer that have been linked to breast implants. The first, Breast Implant-Associated Anaplastic Large Cell Lymphoma (BIA-ALCL), is an extremely rare form of lymphoma that, currently, is only a risk with textured implants. This doesn't mean that if you currently have or have had textured implants that you must have them removed. But you do need to keep a close watch for any changes in the size, shape or feel of your implants. The other two cancers, lymphoma and squamous cell carcinoma (SCC), though also rare, develop in the silicone shell that surrounds all breast implants, not the implant itself.
I Have Implants. What's the Best Way to Stay Healthy?
Most breast surgeons, including myself, offer our patients an annual exam. Take advantage of this. Having your breasts assessed every year is the single greatest thing that you can do to stay on top of the health of your breast implants. I also encourage my breast augmentation patients to have an MRI 5 years after their initial surgery, and then every 2-3 years for maintenance. You should also consider having a breast implant exchange at around the 10 year mark.
Can Fat Grafting to the Breasts Be a Stand-Alone Procedure?
With all of the media attention on the risk factors associated with breast implants, more and more patients are inquiring about whether or not they can use fat grafting to the breasts instead of an implant. If you only desire a very small bump in volume, you may be a candidate for fat grafting to the breast only. Without seeing you in person, it's impossible to say for certain. The thing to keep in mind with fat grafting is that the end result is much less predictable than what you can expect with a breast implant. This is because not all of the fat cells that are transferred will survive. Generally, I use fat grafting as an addendum to breast implants to improve shape by either adding more fullness to the upper pole or camouflaging the edges of an implant in patients without a lot of chest or body fat.
Can a Breast Implant Give Me More Cleavage?
Cleavage and breast implants is a source of considerable confusion for my patients. The internet does not help. Despite what you may have seen on TikTok, a larger implant will not necessarily deliver cleavage because your cleavage is literally dictated by your anatomy. A breast implant must be centered behind your nipple. So, if your nipples are far apart, you will get more volume with a breast implant, but not more cleavage.