The breasts are one of a woman's power centers. Not only do they feed your children, but they help define and shape the feminine physique. However, some women are not satisfied with the size and shape of their breasts. They are either too small or not the same size (asymmetric). This dissatisfaction may negatively affect your sense of self, ability to wear the clothes that you'd like and even your confidence level. In addition, breasts that are out of proportion to one's body can throw off your entire body contour, making you look heavier when you actually are not.
A breast augmentation is a surgical procedure to enhance the size and shape of a woman's breasts. This can be achieved with breast implants (saline or silicone), fat or a combination of the two. The right choice for you is going to depend on your anatomy,  quality of skin and goals. Board Certified Plastic Surgeon Dr. Sean Doherty has extensive experience in breast surgery. His aim for his Boston area patients is to deliver a completely natural and rejuvenated looking breast.
Breast Augmentation / Breast Implant Before & After Photos
With the proliferation of information on the web and social media these days, many patients come into the office thinking that they need a specific breast implant. But it is important to remember that no one implant looks the same on any two patients. So, it is imperative to be assessed in person. During your initial breast augmentation consultation, Dr. Doherty will perform a physical exam, listen closely to what bothers you about your breasts and go through before & after pictures to get a clear idea of your desired outcome.
Since cup size varies by bra manufacturer, it is vital to focus more on the "look" that you want than the bra or cup size. Dr. Doherty spends considerable time walking you through the implant options that will work best with your unique anatomy. For him, a successful breast augmentation is one that increases the size of your breasts, improves your body contour and maintains your desired form and firmness.
Are You a Candidate for Breast Implants?
If you are considering breast implants, your reasons and goals may be very different than someone else's. Women tend to seek a breast augmentation because:
they are dissatisfied with the size of their breasts and would like to enlarge them
their breasts are different sizes (asymmetric) and they would like to restore balance
pregnancy and/or breastfeeding has caused their breasts to lose volume and sag
weight loss and/or aging has deflated the size and shape of their breasts
having breasts that are a disproportionate size to the rest of the body makes it difficult for them to exercise and find flattering clothes
While women of all ages seek breast implants, Dr. Doherty does require that his younger patients wait until their breasts are fully developed before considering a breast augmentation in Boston. Eighteen is typically the earliest age to discuss surgery unless there is a significant medical issue.
*Each patient is unique and individual results may vary
Choosing the Right Breast Implant for you
There are any number of things to consider in addition to size when choosing a breast implant. The first is what type of implant you'd like: saline or silicone. While each has its pros and cons, Dr. Doherty more often uses silicone implants for his patients. He finds that more of his patients request silicone implants than saline. The new generation silicone gel breast implants are one of the most tested medical devices in the world and have an extremely high safety factor They also look and feel more natural than saline.
There are pros and cons to each. As mentioned, Dr. Doherty typically places silicone gel breast implants as they tend to look and feel more natural. However, some patients do not like the idea of a foreign substance in the body. Saline is naturally occurring, but these implants can be more palpable in some patients. The Ideal Implant is a saline implant that acts more like silicone gel so it can be a good option for patients who do not want silicone. All implants, however, have a silicone shell that surrounds the fill.
The main benefit of saline is that if it ruptures, you will know immediately as your breast will deflate. With silicone, the only way to tell if there is a leak is with an MRI. That is why it is called a silent rupture. It's important to keep in mind that while all implants have a very low rupture rate, this rate is actually slightly higher with a saline implant than a silicone implant. The FDA also recommends that all patients with silicone gel implants have an MRI 5 years after their implants are placed, and then every 2-3 years after that in order to monitor for silent ruptures.
The second consideration is shape. There are certain instances where a teardrop or "gummy bear" implant may be more appropriate, but, in general, Dr. Doherty uses a round implant in most of his breast augmentation patients. Again, he feels that it delivers a more natural look and it is associated with more predictable and safer outcomes.
Fat grafting, which is a procedure in which fat is removed from one part of the body and placed in another such as the breasts, can be an option for patients who only want a small bump in size. Dr. Doherty will often combine fat grafting to the breasts with an implant to smooth out transitions and deliver a superior look and feel to your breast augmentation. All of this will be discussed with you in detail during your initial consultation. Fat is typically harvested from the lower abdomen or flanks.
Breast Augmentation Procedure in Boston
Dr. Doherty performs all of his breast augmentation surgeries under general anesthesia in the operating room at a Boston area hospital or a fully accredited surgical center. Depending on your body type, native breast size and desired implant, he will make an incision in one of two locations:
within the crease underneath the breast (inframammary fold)
around the edge of the areola (peri-areolar)
The right breast implant for you will be discussed during your initial consultation.
After making the incision, Dr. Doherty will insert the breast implants either above or beneath the pectoral muscle. The right choice will be based on your body type, implant size and activity level. He uses the Keller Funnel to place the implants via a "no-touch" technique. This greatly decreases the risk of capsular contracture as well as other complications that can occur after breast surgery with implants.
Breast Augmentation / implant Real Patient Testimonial in Boston
Breast Augmentation Recovery for patients
Once your breast augmentation is complete, your chest will be wrapped with gauze and/or a support bra. You can expect to feel more discomfort than pain for the first few days following surgery. You will be asked to move around but with limited activity for the first few post operative days. This will be controlled with over the counter or prescribed medications. There will be some swelling for the first couple of weeks after the breast augmentation surgery, but patients are typically able to resume many of their normal activities such as driving and working at a computer within 2-3 weeks. Patients may start exercising at 3 weeks, and resume upper body workouts at 4-6 weeks after surgery.
It may take anywhere from 3-6 months for your swelling to fully subside and for your breast implants to drop into their final position. So, patience is a must. However, before you know it, your new silhouette will emerge and you can begin to enjoy your new body shape.
*Each patient is unique and individual results may vary
To find out more about a breast augmentation with Dr. Sean Doherty at his Boston or Brookline office, contact us today or call (617) 450-0070 to schedule a consultation.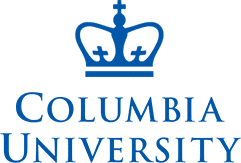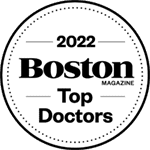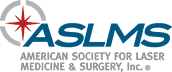 Breast Augmentation / Implant surgery FAQs
Does boston breast augmentation surgery hurt?
Since you will be under general anesthesia, you will not feel any pain during the surgery. When you wake up, there will be some discomfort and minor tightness in the chest. Furthermore, your movements and activity will be limited after surgery. This is especially true if the implants are placed below the muscle (which is more typical). However, most patients find this discomfort completely tolerable. Dr. Doherty treats his patients with a combination of anti-inflammatory and narcotic pain medicine after surgery. Patients typically only need narcotic pain medicine for 24-48 hours.
Will I have a scar after my breast surgery?
Any time that the skin is cut, which is necessary to insert the breast implant, there will be a scar. However, the incisions are placed in areas where scars are easily hidden. Dr. Doherty also practices meticulous surgical techniques which help minimize any scarring. Scars on the breast heal incredibly well. If you have skin that scars easily, however, there are a number of excellent scar treatments that Dr. Doherty can discuss with you for after surgery such as topical silicone treatments like Silagen or Biocorneum, laser skin resurfacing and microneedling treatments.
How much can I expect to spend for a breast augmentation?
A breast augmentation with a breast implant with me in one of my Boston area surgery centers will cost between $9,000 and $11,000. The total is based on the type of implant we choose as well as whether or not you will also need fat grafting to improve volume in the upper pole of the breast and/or camouflage the edges of the implant if you are extremely thin. All of these options will be discussed with you in detail during your initial consultation.
Will a breast augmentation alone lift my droopy breasts or do I need a breast lift?
In general, if your nipple is above the inframammary fold, which is the crease underneath your breast, then you can typically get away with an implant alone. However, if it drops below that crease and you want more volume, you will probably need a breast lift with an implant. To find out more about a breast lift with Dr. Sean Doherty in Boston, click here.
Is there a way to prevent capsular contracture?
There is still much that plastic surgeons don't understand about capsular contracture so there is always a chance that you could develop it. However, there are steps that you can take to lower your risk. One is finding a surgeon like Dr. Doherty who practices the "no touch" technique when inserting your breast implant. Dr. Doherty uses the Keller Funnel for this. Another is placing your implants through an inframammary incision. Dr. Doherty also performs precise surgery and breast pocket manipulation which greatly decreases your risk of capsular contracture. Furthermore, since smokers are at a higher risk, he requires his patients to be nicotine free for at least 3 weeks prior to surgery.
What breast augmentation office is near me?
If you live in the state of Massachusetts, Dr. Sean Doherty offers breast augmentation among its services. For a full list of services, please visit our Locations page.
Is silicone implant really safe?
Silicone gel breast implants are highly tested studied medical devices. Their safety has been proven in numerous studies over the years. Furthermore, this latest generation has a strong, durable shell with a very low risk of implant injury. Dr. Doherty typically uses smooth, round silicone gel implants which are known to deliver a reliable result and have a high safety factor.