Skincare is an important rejuvenation tool that often gets overlooked. However, its power to transform can be astonishing. When your skin is plump and smooth, it makes you feel more confident, vital, and energetic. This is because the human eye equates these qualities with youth. The term "baby face" is still part of our vernacular for a reason. Furthermore, skin is the canvas upon which any aesthetic procedure rests whether it be a non-surgical procedure like dermal fillers or a surgical procedure such as a neck lift. Skin that is in optimum health will not only help you achieve a superior result, but it may also help to maintain this result. One of the best ways to keep your skin looking its best is the HydraFacial®. This is a gentle, non-invasive treatment that delivers a powerful improvement. Using a patented, unique tip, HydraFacial® exfoliates, deep cleans and hydrates without any post treatment redness, regardless of skin type and/or skin sensitivity. So, you get all the benefits of a chemical peel like facial without any of the downtime.
Board Certified Plastic Surgeon, Dr. Sean Doherty, is a strong advocate for innovation. It is a big part of what attracted him to plastic surgery as we are always looking for new and better ways to meet our patient's needs. And what people want these days are fast, effective procedures that do not require time off for recovery. This is why he is so excited to offer his Boston area patients the HydraFacial®. Performed by one of our highly skilled aestheticians, this is a procedure that Dr. Doherty recommends once every 3 to 4 months for skin maintenance or else a few weeks before any big event to supercharge your healthy glow.
What is HydraFacial®?
HydraFacial® is a hydradermabrasion procedure that combines the benefits of a chemical peel with intense hydration. However, what makes it different is its patented, Vortex-Fusion delivery system. Resembling a large, sonic toothbrush, the HydraPeel® tip has a unique spiral design that creates a vacuum like vortex to dislodge and remove skin impurities while concurrently drenching your skin with hydrating serums. It is truly 4 facial treatments in one:
Deep cleansing & exfoliating
Gentle chemical peel tolerated by all skin types
Vacuum suction extraction of dirt & debris
Intense hydration with unique serums
Benefits of HydraFacial®
As discussed, keeping your skin in tip top shape is one of the quickest and easiest ways to look and feel more rejuvenated, regardless of age. A HydraFacial® procedure removes dead skin cells from the surface of your skin. This, in turn, diminishes the appearance of:
Fine lines & wrinkles
Uneven, "crepey" skin texture
Areas of pigmentation
Sun spots
Enlarged pores
Furthermore, the body's natural response to any form of dermabrasion is to increase production of both collagen and elastin in order to heal. These are the two building blocks of youthful looking skin. The first is what makes your skin appear more plump while the latter is what allows it to "bounce back" into place after you smile, laugh or cry. Additional benefits of the HydraFacial® include:
Fast, procedure only takes about 30 minutes
No downtime for recovery
Delivers consistent, high-quality outcome
Appropriate for all skin types
Immediately visible results
HydraFacial® Procedure
HydraFacial® is performed by one of our highly skilled aestheticians in the comfort of the office. During the first phase of the procedure, a vortex cleansing and HydraPeel® tip will be applied to your skin in order to remove dead cells, dirt, oils and sebum. This deep cleanse prepares and opens your pores for phase 2 when our aesthetician will switch out the tip on the device to deliver a gentle, chemical peel. This mix of salicylic and glycolic acids is tolerated by even the most sensitive skin, and is critical for dislodging deep debris. Phase 3 is extraction, but instead of using fingers or a painful, metal device, the HydraFacial® uses suction to basically vacuum out the dirt and impurities that are causing blackheads, whiteheads and unsightly large pores. During the final stage of your treatment, our aesthetician will apply HydraFacial's proprietary hydrating serum that is full of antioxidants and nutrients to help feed and nourish your skin. The end result is the kind of fabulous glow that has others asking if you've spent a week at the spa.
HydraFacial® for Event Ready Skin
One of the things that our patients like best about HydraFacial® is that it is an easy way to prep the skin before a big event such as a wedding, birthday or reunion. When you look in the mirror and see plump, smooth skin, you automatically feel more confident. And there is no better time to rev up your sense of self than before a major event. The great thing about a HydraFacial® procedure is that it can deliver all of its smoothing and plumping benefits without any downtime. This is critical for most patients as time is our most limited commodity. As Dr. Doherty always likes to err on the side of caution, he does recommend that his patients leave a few weeks between their HydraFacial® and the event in order for your skin to reach its peak performance.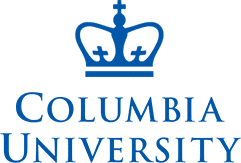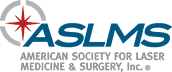 Maintain Aesthetic Results with HydraFacial®
As skin is the underlying foundation for any aesthetic procedure whether non-surgical or surgical, the HydraFacial® can also be an ideal way to improve and maintain your results. Think of your skin as the canvas and your injectables procedure or neck lift as the paint. The smoother and healthier the canvas, the better the paint will look. Furthermore, these results may last longer when your skin is in optimum health. As any aesthetic procedure is an investment of both your time and money, this is important. In general, Dr. Doherty recommends 4 HydraFacial® procedures a year to maintain that vibrant glow. This maintenance routine has the added benefit of making any other topical products applied to your skin more effective. It is truly one of those procedures that lives up to its hype.
To find out more about the HydraFacial®, or any other surgical or non-surgical procedure with Dr. Sean Doherty at his Boston or Brookline office, contact us today or call (617) 450-0070 to schedule a consultation.
FAQ's about HydraFacial®
What is hydradermabrasion?
Similar to microdermabrasion, hydradermabrasion is a gentler procedure as the technique uses water and oxygen to exfoliate the skin as opposed to some type of micro-crystal. This is part of what makes HydraFacial® appropriate for any skin type, including those with sensitive skin.
Is HydraFacial® safe?
Very. This is one of the reasons why I recommend it for my patients. Many people have sensitive skin that cannot tolerate any kind of harsh peel or scrub. But the HydraFacial®'s unique tip allows it to deliver deep cleansing without any of the serious side effects such as redness, itching or peeling.
How much does HydraFacial® cost?
Each treatment is $250. This includes all the relaxing and facial massage benefits of a traditional facial with the boost of a well tolerated chemical peel, and deep vacuum cleansing. Patients tell me that HydraFacial® is well worth the cost.
When can I expect to see results after a HydraFacial®?
You will notice an improvement in your skin texture immediately after your procedure. Your skin will glow. Furthermore, over time as your body ramps up its production of collagen and elastin, you will continue to notice an improvement. Assuming that you maintain your skin health with proper skincare and adequate sunscreen, this glow should last about 3-4 months.
How soon before my wedding should I book a HydraFacial®?
I am always conservative in my recommendations for timing when it comes to any procedure before a big event. I want to give your skin adequate time to calm down so that you are at optimum glow. This is why I tell my patients to leave at least two weeks between getting their HydraFacial® and any big event. I also recommend that a patient try any new facial treatment a few months before a wedding just to make certain that you like the results.