We have all seen pictures of those actresses and supermodels who are back in their bikinis two weeks after giving birth. However, this is not the reality for most mothers. Children are amazing. But pregnancy and breastfeeding can really take their toll on the skin and tissues of your breasts and abdomen. No amount of kale salad is going to flatten a stomach in which the skin and muscle have been stretched past their ability to snap back. Our Boston mommy makeover is a combination of procedures specifically designed to return a mother to her pre-pregnancy state. Though individualized for each patient, it usually involves some type of breast surgery in combination with a tummy tuck and/or liposuction.
As an expert in both body contouring and breast surgery, Boston board-certified plastic surgeon Dr. Sean Doherty is particularly qualified to deliver exemplary Mommy Makeover results. During your initial consultation at one of his Boston area offices, he will listen closely to what bothers you about your body. Next, he will perform a full physical exam. In terms of your breasts, he is looking at your skin tone and texture, the position of your nipple in relation to the crease beneath your breasts and whether your breasts are the right size for your torso. With the abdomen, Dr. Doherty will examine the extent of your skin laxity, its location in relation to your belly button and whether the underlying abdominal muscles need to be tightened. He is also looking at the transition between your abdomen and flanks to determine whether this area may need some liposuction. Then, together, you will come up with the treatment plan that best suits your goals and anatomy.
Mommy Makeover Candidates
The ideal candidate for a Boston Mommy Makeover is someone who is in good overall health, does not smoke and is within 10 pounds of a maintainable goal weight. The key word there is maintainable. A tummy tuck is not about weight loss. It is a body contouring procedure. It is also best to wait to have your Mommy Makeover until you are completely finished having children and have stopped breastfeeding for at least 6 months. The reason for this is that the subsequent weight gain of pregnancy and/or pull of breastfeeding will re-stretch the skin and muscle, adversely affecting your results. And no one wants to go through surgery and then have to do it all over again.
Breast Surgery Options in Mommy Makeover
When it comes to our Boston Mommy Makeover and breast surgery in Boston, there are a few options. These include:
Breast Lift with Breast Implants
Many women complain that their breasts feel "deflated" post pregnancy. For some, a breast implant alone can restore a more youthful, perky contour to their chest. However, the weight gain of pregnancy can permanently stretch the skin and tissues of the breast, making them sag. In general, if your nipple rests at or below the inframammary fold, which is the crease beneath your breast, you are probably going to need a breast lift. Trying to use a larger implant to lift sagging skin and tissue is simply a recipe for disaster. Boston Plastic Surgeon Dr. Doherty prides himself on the kind of precise surgical technique that delivers the most inconspicuous incision lines possible so don't let the scars scare you. Most patients feel that they are well worth the tradeoff for rejuvenated breasts.
For women who have saggy breasts and a lack of fullness, Dr. Doherty will recommend a breast lift with a breast implant. The reason is that these patients need both volume and lift. Though it is a complex surgical procedure that requires significant planning by the surgeon, it can yield tremendous results. For those patients who have too much volume post children, a breast reduction will reduce your size while also lifting and re-contouring your breasts to a more youthful-looking shape.
Tummy Tuck Options in Mommy Makeover
There are really only two options when it comes to the abdomen: a full tummy tuck and a mini-tummy tuck. Though anything with the word "mini" in front of it sounds appealing, the reality is that most women who've had children are not candidates for a mini-tummy tuck. The reason for this is that a mini-tummy tuck only addresses loose skin below the belly button. And pregnancy stretches out the skin from below your breasts to the top of your pubic bone. For a smooth, rejuvenated abdomen, Dr. Doherty typically recommends a full tummy tuck in which an incision is made low in the pubic area, where it can be easily hidden by your undergarments or bathing suit. He then tightens the skin, tissue and underlying muscle, if necessary. The surgery acts almost like a corset, restoring a lifted, flat, smooth appearance to your entire abdomen.
Today, many tummy tuck procedures can be performed using tissue glue and progressive tension sutures. This minimizes the need for drains in most patients. Not only does this make your recovery less painful and cumbersome, but it also means that you can typically return to your normal routine a bit faster. Whether or not this option is right for you will be discussed in detail during your initial consultation.
Mommy Makeover Recovery
The Mommy Makeover procedure is performed under general anesthesia in an accredited surgery center or at the hospital in Boston. The recovery from your Mommy Makeover is really going to depend on which procedure you have done. But since all include some type of abdominoplasty, you will need at least two full weeks to recover, and you won't really be able to bend or lift normally for 3-4 weeks. It's important to plan accordingly — lining up childcare, and friends or family to help you get around.
You can expect to be temporarily bruised and swollen following your Mommy Makeover. Your breasts will heal more quickly than your abdomen. If you have a breast augmentation, it can take time for your breast implants to drop into position. Patience is a must when it comes to Mommy Makeover recovery. In general, final breast surgery results can take anywhere from 3-6 months although you should notice an improvement immediately.
If you are tired of looking in the mirror and feeling saggy, deflated, drained and as if you still look pregnant, a Boston Mommy Makeover is the ideal gift to give yourself.
To find out more about a Mommy Makeover with Dr. Sean Doherty at his Boston or Brookline office, contact us today or call (617) 450-0070 to schedule a consultation.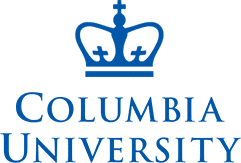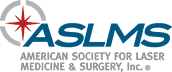 Mommy Makeover FAQs
Can my breast surgery and tummy tuck be performed at the same time?
In general, yes. This is one of the advantages of the Mommy Makeover — only one recovery and some reduction in cost due to combining procedures. However, there is the occasional exception. If someone needs a breast lift with an implant and a tummy tuck, I will sometimes split the procedures. Both surgeries can be long and complicated, and your safety is my paramount concern.
I have heard that recovery from a tummy tuck is really painful. Is this true?
Every patient has her own unique pain tolerance. And while a tummy tuck is certainly uncomfortable, most women don't feel that it is as painful as childbirth. The bigger issue with the tummy tuck recovery is simply one of inconvenience. Although I like my abdominoplasty patients to be up and walking as soon as possible, you won't be able to stand up straight for a while or lift things. This obviously impacts your daily activities and can just be a drag. But the end result is worth it. I promise.
I want a breast augmentation and a tummy tuck. Will it cost less to have them done together as a Mommy Makeover?
While a Mommy Makeover can actually consist of any combination of procedures, the two most common are some form of breast surgery and an abdominoplasty. The advantage of doing the two procedures at once is that you will only have one anesthesia and operating room fee. This, in turn, brings down your overall cost. Even better, you only have one recovery. The actual cost of a Mommy Makeover will depend on which exact procedures you have done. For a breast augmentation and tummy tuck together, the price can range from $24,000 to $27,000.
Will I need to wear a compression garment following my tummy tuck?
Yes. Surgery produces swelling. It's the body's way of healing. But swelling can cause pain. A compression garment really helps to decrease your swelling. I recommend that my Boston patients wear a compression garment for a few weeks following their tummy tuck. It's really like wearing Spanx, something that most women are pretty used to, so it's not really that big of a deal.
I am worried about scars on my breasts. Are they very noticeable?
At first, yes. Your incision lines will be red and raised. But the thing about scars on the breast is that they heal exceedingly well. Furthermore, there are truly great scar therapies available today that can speed along the process. And, worst case scenario, if you do wind up with a few raised incision lines, there are laser and micro-needling treatments that can seriously improve the look of even the worst scar. All of which to say: don't let the fear of a scar keep you from getting the breast surgery that is right for your needs.
What Mommy Makeover office is near me?
If you live in the state of Massachusetts, Dr. Sean Doherty offers Mommy Makeover among its services. For a full list of services, please visit our Locations page.