Being unhappy with the look, feel or shape of your breasts can be devastating. Not only can it adversely affect your self-esteem, but it can also make it difficult to wear the clothes that you would like. Part of the reason that the breasts are so powerful is their location, front and center on your torso. Re-sculpting the breasts so that they are more in line or proportional with the rest of your torso can actually rejuvenate your entire body! Breast surgery may make your waist look smaller, your abdomen appear flatter and your buttocks seem more lifted. For some women, this means increasing the size of their breasts with a breast augmentation, lifting the breasts with a breast lift or reducing the size of their breasts with a breast reduction. It may also entail swapping out your current implants for a different size or shape with breast implant exchange surgery. Furthermore, breast surgery is not the exclusive domain of women. Many men develop gynecomastia, which is an excess of breast tissue and fat in the chest area. The treatment options for this are liposuction and/or surgery.
Board-Certified Plastic Surgeon Dr. Sean Doherty is an expert in breast surgery. He prides himself on being an early adopter and as such, stays up to date on the latest breast surgery techniques and procedures. But only if they work. He offers his Boston area patients a full range of breast surgery options. The right procedure for you is always going to depend on your individual anatomy, lifestyle and needs.
Breast Surgery Consultation
The internet has given patients access to medical information that was never available in the past. This has been revolutionary. However, research on the web should never be a replacement for the in-person consultation. This is because every patient's anatomy is unique. So, even though a certain size or type of implant worked for your friend or your brother was able to address his gynecomastia with liposuction alone, this does not mean that you will get the same result with the same procedure.
During your breast surgery consultation, Dr. Doherty will listen closely to what bothers you about your chest. He will inquire into your medical history, family history and any procedures that you may have had done in the past, both surgical and non-surgical. Then, he will perform a thorough physical exam to assess your:
Breast volume
Skin elasticity
Degree, if any, of droop in the breasts
Nipple location
Areas of excess fat
Results of previous surgery
Together, you will devise the right treatment plan for your individual needs. This includes your ability to tolerate downtime. Dr. Doherty is always honest about what to expect in terms of your recovery as he has found that setting realistic expectations is one of the key components to a happy outcome.
Many women are born with breasts that are too small for their frame. Others may have lost breast volume due to:
Pregnancy
Breast feeding
Age
Weight gain/loss
Menopause
Restoring an appropriate amount of volume with a breast implant is a simple way to rejuvenate your entire body, making you feel more confident and comfortable in your skin. A breast implant can be filled with either silicone or saline and comes in a wide variety of sizes and shapes. In general, Dr. Doherty uses a smooth, round, silicone implant as he finds this to be the best choice for delivering a completely safe, reliable and natural looking result. While a breast augmentation may be a stand-alone procedure, Dr. Doherty often combines it with a breast lift in women with a moderate to severe amount of sagging, and/or fat grafting to enhance the upper pole of the breast and camouflage the contours of an implant in very thin women.
Oftentimes, patients think that the issue with their breasts is a lack of volume when it is really about loose, sagging skin. Anatomy changes, such as pregnancy and weight gain/loss, and age can really exact their toll on the skin and tissues of your breast so that they sag to the point where the nipple rests below the inframammary fold or crease beneath the breasts. A breast lift or mastopexy is a surgical procedure to remove this excess skin and lift the breast back up to a higher point on the chest wall. The end result is a perkier, fuller and more youthful looking breast. In patients with enough native breast tissue, a breast lift alone can be transformative. But for patients who desire a bit more fullness in their chest, Dr. Doherty will often combine a breast lift with a breast implant.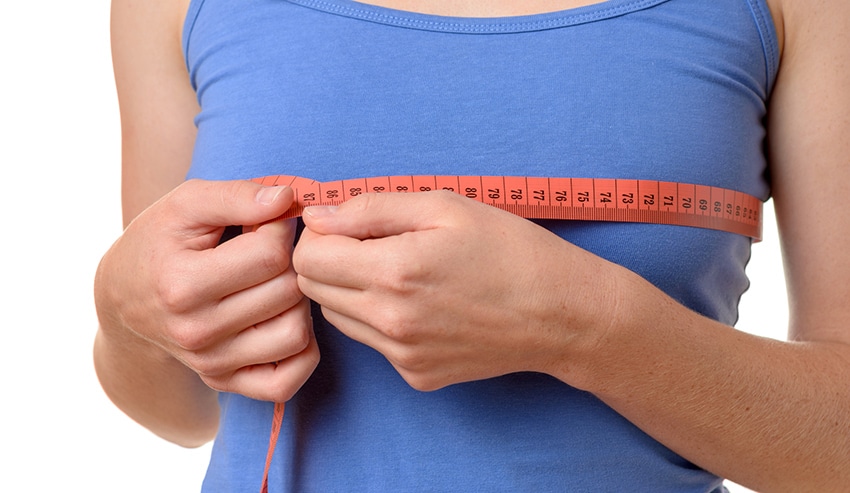 While correcting breasts that are too small gets the lion's share of media attention, having breasts that are too large can be just as emotionally challenging for patients. It has been shown to have a distinct negative impact on self-esteem and can make regular activities such as exercise actually painful. A breast reduction is somewhat similar to a breast lift except that Dr. Doherty will not only remove the excess skin, but also any excess fat and breast tissue. He will then reposition the nipple and areola to better suit the shape of your new breasts. It is a surgery that can completely revitalize a patient's outlook on life and has one of the highest patient satisfaction ratings of any aesthetic procedure. While some insurance companies do cover breast reduction surgery, Dr. Doherty performs aesthetic breast reduction surgeries only.
No breast implant lasts forever. Complications can occur such as a rupture, implant malposition or capsular contracture. However, most women who come in to discuss a breast implant exchange do so due to a changing aesthetic. If you received your original breast implants in your 20's, their size and shape may no longer suit your body or your lifestyle in your 40's or 50's. A breast implant exchange is a surgical procedure to remove your current implants and replace them with a different size and/or shape. But the procedure is rarely as simple as changing a tire. Often, the tissues of the breast have stretched with time and the new implant will not work without also tightening the skin envelope with a breast lift or adjusting the size of the implant. Again, this is why scheduling an in-person consultation is so critical.
Women are not the only ones who can suffer from too much breast tissue. A condition that affects so many men is gynecomastia or enlargement of the chest from an excessive amount of breast tissue, breast gland and/or fat. In certain cases, where the enlarged chest is due to excess fat alone, Dr. Doherty will perform liposuction. However, gynecomastia is more commonly the result of excess breast tissue and/or gland in addition to fat. In these cases, he will perform a gynecomastia surgical procedure or male breast reduction, removing excess fat with liposuction and unwanted breast gland through a simple, direct surgical excision. His goal with either procedure is to create a smooth, flat, sculpted chest that is both masculine and in proportion with the rest of the torso.
So, if your breasts are not making you feel like the best version of yourself, come in and see us to discuss breast surgery. These procedures truly have the ability to change your life.
To find out more about breast surgery with Dr. Sean Doherty at his Boston or Brookline office, contact us today or call (617) 450-0070 to schedule a consultation.
Breast Surgery FAQs
How do I know if I need a breast lift or a breast augmentation?
You don't. This is why you see a Board-Certified Plastic Surgeon such as me who has a lot of experience in breast surgery. Having said that, a simple test that you can do at home to determine whether or not you may be a candidate for a breast lift is the pencil test. Place a pencil or pen beneath the crease of your breast. If it stays put, you have some degree of ptosis or droop that may need to be addressed with a breast lift.
Does all breast surgery leave a scar on the breasts?
Any surgical procedure is going to involve cutting the skin which will leave a scar. However, while most new breast patients are scared about scars on the breast, they actually heal extremely well assuming that you see an experienced surgeon. Exemplary surgical technique makes a huge difference when it comes to the size of your incision lines. Also, there are a number of therapies that can be employed post-surgery to improve scarring. All of these options should be discussed with you in detail during your initial consultation. Let your surgeon know that you are nervous. And make certain to point out any scars that you already have. This will help you both to determine your body's scar risk.
How expensive is breast surgery?
The cost of your breast surgery is going to depend on which procedure you have, the type of anesthesia we use, and whether or not you will also need soft tissue support. So, for example, a straightforward breast augmentation costs anywhere from $9,000 to $11,000 while a breast lift with an implant costs between $13,000 and $18,000.
Can you treat my Gynecomastia with liposuction only?
Without assessing you in person, it is impossible to say. However, I can say that while most men want liposuction alone to address their gynecomastia, they actually need some sort of combination of liposuction and gland excision to deliver the smooth, flat chest that they desire. Some patients may even need skin excised. All of these options should be discussed with you during your initial consultation with a board-certified plastic surgeon.
My old implants feel too big now. Can you just swap them out for a new, smaller pair?
It depends on the health and elasticity of your skin. Generally, if you have had your implants for a decade or longer and gained/lost weight during that time, you will probably need some sort of lift in order to go smaller. Otherwise, the nipples will be in the wrong position and your new implant may not stay in place.
Can a breast augmentation be performed under local anesthesia?
Yes, but only in certain patients. It is all going to depend on the complexity of the surgery and how much time it will take. My primary concern is always going to be your safety. But if I feel that I can safely give you breast implants without putting you under general anesthesia, I will as the recovery is typically a little easier.