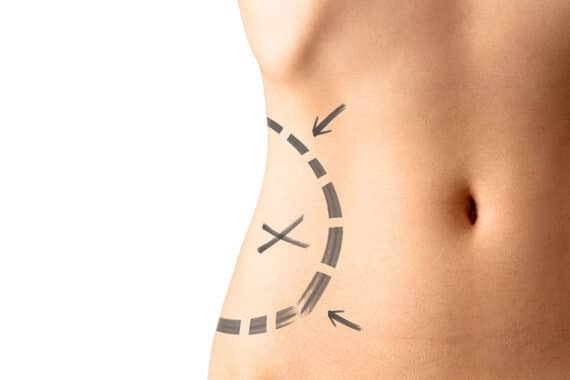 There is nothing more frustrating than eating right and exercising regularly only to be faced with a body contour that is still more full than you want. For some patients, no matter how hard you work, there are simply certain areas of the body that won't trim down. This could be due to any number of factors including genetics, hormones and age. Thankfully, liposuction is a surgical procedure that reshapes the body, giving you the body profile that you've always wanted.
Board certified plastic surgeon Dr. Sean Doherty is an expert in body contouring. Having studied ancient Greek and Roman sculpture for his undergraduate degree in Art History before attending medical school, he is a connoisseur of the human form. He has a deep understanding of proper proportion and how all of the elements of the body work together. Dr. Doherty brings this 360° approach to every body contouring patient that he sees.
During your initial consultation at one of his Boston area locations, Dr. Doherty will listen closely to what bothers you. He will perform a physical exam. And together, you will discuss your desired outcome. Though your abdomen may be what brings you into the office, delivering your ideal contour might require also removing some fat from the flanks. All of these options will be discussed with you in detail during your initial liposuction Boston consultation.
Liposuction Treatment Areas
One of the greatest things about our Boston liposuction is its versatility. It can be an appropriate treatment option for patients who have areas of fat on their:
Thighs
Hips/Flanks
Abdomen
Upper arms
Knees
Neck
Back
Also called lipo-sculpture, liposuction may be performed alone or in combination with other procedures such as a tummy tuck, breast lift or breast augmentation for best results. The right treatment plan for your individual body will be determined during your initial consultation with liposuction Boston surgeon Dr. Doherty.
Liposuction for Body Contouring
One of the biggest misperceptions about liposuction is that it is a weight loss technique. It's not. Liposuction is about body contouring. During this procedure, Dr. Doherty is literally sculpting your body into its ideal proportion. While you will lose whatever volume of fat is removed, these results are only permanent if you maintain your weight.
Fat cells that are siphoned off with liposuction do not return. However, if you gain weight, your remaining fat cells will grow larger. This can adversely affect your results. So, it's important to eat right and exercise regularly after your liposuction surgery. Most Liposuction patients find that they are feeling so much better about themselves that keeping up a healthy lifestyle is really a no-brainer.
Liposuction Procedure
Dr. Doherty offers his Boston patients a wide variety of different liposuction techniques. The right one for you is going to depend on your anatomy, desired outcome and skin laxity. These include:
Tumescent liposuction:During this procedure, Dr. Doherty injects your treatment area with a saline solution that contains small amounts of adrenaline combined with a local anesthetic. He always uses this technique when treating a big area. Because it helps to decrease blood loss, he is able to remove a larger quantity of fat. It also significantly reduces post op bruising and swelling which makes for a more comfortable recovery.
Laser Liposuction: There are a bunch of different laser liposuction techniques on the market. Dr. Doherty prefers SmartLipo™ because it uses advanced technology to deliver wavelengths of laser light that are specifically designed to easily melt large areas of fat. This means less downtime and less bruising. This technique also allows Dr. Doherty to sculpt your new contour while performing liposuction without simply tearing though your tissue structure. This reduces body trauma while still delivering significant fat removal. Another added benefit is that laser liposuction has been shown to contribute to some skin tightening.
Syringe Liposuction: This method is commonly used to treat delicate areas of the body such as the jowls, face or neck. Dr. Doherty uses a liposuction syringe rather than a suction pump to more accurately achieve finely contoured detail.
In all of these techniques, Dr. Doherty will first make a series of tiny incisions in the targeted area. Next, he will inject tumescent fluid to hydrate and numb the area or areas being liposuctioned. He will then insert a hollow tube called a cannula. Your unwanted fat cells are sucked through the cannula by means of an attached pump. The end result is a smoother, slimmer you.
*Each patient is unique and individual results may vary.
Anesthesia for Liposuction procedure
With all of these technique options, Dr. Doherty is truly able to customize your liposuction procedure providing you with better results and more comfort. But it's not just the technique that is customizable. Anesthesia, too, can be suited to your individual needs. Dr. Doherty offers liposuction under both general and local anesthesia. Typically, if you are treating only one area of the body, liposuction under local anesthesia can be a great option as it decreases both discomfort and recovery time. However, if you are having multiple areas treated at once, Dr. Doherty will recommend general anesthesia as it is safer due to the prolonged operative time. All of this will be discussed with you in detail during your initial consultation.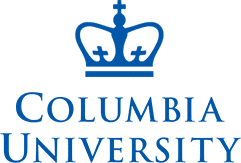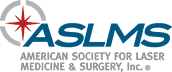 Recovery after Liposuction
Patients will be fitted with an elastic compression garment to help reduce swelling. This will need to be worn 24 hours a day for 3 weeks and 12 hours a day for the following two months. Most patients can return to work within just a few days of their procedure. And Dr. Doherty likes his liposuction patients to start walking or doing another type of gentle cardio exercise immediately in order to maximize blood circulation and improve healing. More demanding activities, however, will need to be put off until about 3 weeks after surgery.
One of the nicest things about liposuction is that your new contour is visible immediately. However, these results will continue to improve with time. It can take anywhere from 3-6 months for your swelling to fully subside. Being religious about wearing your compression garment, and leading an active, healthy lifestyle will help speed along your recovery by reducing swelling.
*Each patient is unique and individual results may vary.
To find out more about liposuction with Dr. Sean Doherty at his Boston or Brookline office, contact us today or call (617) 450-0070 to schedule a consultation.
FAQs about Liposuction
Are compression garments really necessary?
Yes. Being vigilant and following your surgeon's recommendations when it comes to wearing a compression garment leads to a better result. They significantly reduce post op swelling. You have spent a lot of time and money getting the body of your dreams. Don't cheat yourself when it comes to compression garments and your recovery.
Do I need liposuction or can I get way with a non-surgical body contouring technique such as SculpSure or Coolsculpting?
There has been a recent explosion in really effective non-surgical body contouring techniques. Dr. Doherty is a huge fan of SculpSure, and uses it on many of his patients. However, liposuction is always going to be the gold standard when it comes to body contouring. It allows the surgeon to remove larger volumes of fat, and more precisely re-contour your body. It's also a one shot deal while the non-surgical techniques all require multiple treatments.
What is the price of liposuction?
One of the many benefits of liposuction is that it is extremely versatile. I can remove fat from almost any area of your body. So, the cost of a liposuction procedure is really going to depend on the size of the treatment area, how much fat we are removing and whether or not we decide to add a non-surgical skin tightening procedure such as Renuvion®. To give you a general idea, the cost of liposuction to the neck is $3,500 to $4,500 while the cost of liposuction to the abdomen can range anywhere from $5,500 to $9,000.
What will happen to my skin after liposuction?
It depends on your age and your skin quality. Younger skin has more elasticity, and typically bounces back immediately. However, older skin can be more difficult. If you have severely lax skin in the abdomen, for example, you will probably need a tummy tuck as opposed to just liposuction in order to achieve a flat stomach. This is why an in person consultation is a must. Dr. Doherty often recommends that liposuction Boston patients follow up with some kind of skin tightening procedure like radio frequency (RF) for optimum results. This will be discussed in detail during your initial consultation, however, so that there are no surprises.
What is visceral fat?
We all have two types of fat in our bodies: subcutaneous fat and visceral fat. The first is the fat that rests under our skin. It can be pinched. This is the fat that is removed with liposuction. Visceral fat, on the other hand, is stored deep in the belly, around your organs. This kind of fat can be only be diminished through diet and lifestyle choices.
What liposuction office is near me?
If you live in the state of Massachusetts, Dr. Sean Doherty offers liposuction among its services. For a full list of services, please visit our Locations page.
Will I still have any lumps and bumps after my procedure?
Dr. Doherty's goal with his liposuction Boston patients is to deliver a beautifully smooth contour. But perfection is not always achieved immediately. Lumps and bumps are part of your body's healing process. Broken down fat appears lumpy as your body works to dissolve it. Dr. Doherty has his patients massage the treatment area soon after surgery to help minimize these temporary irregularities. Sometimes, however, contour irregularities remain. These can typically be easily resolved with some additional "spot" liposuction performed under local anesthesia in the office.
I have a rubber tire around my middle that won't budge. What is the cost of liposuction on the abdomen?
Excess fat around the belly is a problem for many of my male patients. The cost of liposuction is going to depend on how much fat needs to be removed and whether or not we can do so under local anesthesia. Without examining you in-person, I can't give you an exact number. However, in general, the total cost for liposuction of the abdomen and waist ranges from $7,000 to $9,000.