The area below the chin is a problem area for so many people. One study conducted by Allergan found that over 50% of women and 40% of men are bothered by some degree of fat under their chin. Part of the problem is that the human eye perceives a long, lean, well-contoured neck as being more youthful looking. Excess chin fat may not only make you look heavier than you are, but also feel less attractive. Furthermore, a well-defined jawline is often associated with confidence. There is a reason why Cleopatra's profile is still considered an ideal. Up until just a few years ago, the only option for removing fat under the chin was liposuction either on its own or in combination with a neck lift. But plastic surgery is all about innovation. So, today, there is Kybella®, a non-surgical injectable that destroys the fat under the chin without the need for anesthesia or incisions. It's proving to be a game changer.
As one of the first plastic surgeons in Massachusetts to offer his Boston area patients Kybella®, Board Certified Plastic Surgeon, Dr. Sean Doherty, is an expert in the procedure. Though only FDA approved for treating submental fat under the chin, Dr. Doherty will often use Kybella® off label to treat excess fat in other areas of the body such the bra rolls on women, excess fat above the knees and stubborn areas around the belly button.
Kybella® Consultation
Extremely effective at permanently removing unwanted fat cells, the key to a successful Kybella® outcome is proper patient selection. During your consultation, Dr. Doherty will listen closely to what is bothering you about your contour. He will ask about your medical history, family history as well as any prior procedures that you may have had including surgery and injectables. Then, he will perform a thorough physical examination to assess your:
Areas of excess fat
Skin elasticity
Degree and location of drooping skin, if any
Skin texture
Then, together, you will discuss the best procedure or procedures for achieving your desired outcome.
Understanding How the Neck Ages
It's important that patients who are considering Kybella® as a method for delivering a more crisp contour to the chin/neck junction understand how the neck ages. Fat is only one component. There is also skin and muscle. Starting in our 20's, the skin begins to lose both collagen and elastin. The first provides structure and support while the latter is responsible for the skin's ability to "snap back" after you smile, for example. While genetics play their part, certain lifestyle choices can speed up this process, affecting the quality of the skin on your neck. These include:
Significant sun exposure
Weight gain/loss
Smoking
Poor diet
Dehydration
Furthermore, the muscles in the neck also tend to weaken with age. The platysma muscle, which is the major neck muscle that comes together in the midline under the chin, loosens. This can not only result in a less defined chin/neck juncture, but if the muscle starts to separate, it will exacerbate the bulging of the submental fat under the chin. While Kybella® can be very effective for treating this stubborn fat, it will not address any loose skin or muscle.
Ideal Candidate for Kybella®
The ideal candidate for Kybella® is any man or women in:
Good overall health
18 years or older
Not on blood thinners
Free of skin infections in the treatment area
Does not have an enlarged thyroid or thyroid nodules
Within 10 lbs. of a maintainable goal weight
He or she must be bothered by isolated pockets of fat, but still have enough elasticity in the skin for it to "snap back" into place over your new, leaner contour. This means that if you have a "turkey waddle" or large degree of excess skin in addition to excess fat under the chin, for example, you are probably going to be better served with liposuction and a neck lift. Furthermore, if your entire neck is "thick", meaning that there is excess fat throughout the entirety of the region, then liposuction and weight loss are probably going to be a better bet. While Dr. Doherty prides himself on always being honest with his patients about what a procedure can and cannot achieve, some patients simply do not want surgery. This is why Kybella® is such a great modality for plastic surgeons to have in their toolbox as it gives them a non-surgical option for getting rid of excess fat.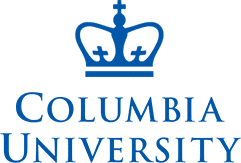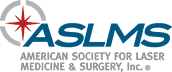 What is Kybella®?
Kybella® is a synthetic version of deoxycholic acid which is a naturally occurring substance in the body that helps with the breakdown and absorption of dietary fat. Originally developed and FDA approved to treat the submental fat under the chin, which can be extremely resistant to diet and exercise, Kybella™ is routinely and safely used off-label to treat pockets of fat in other areas of the body such as the:
Bra rolls
Back
Upper arms
Inner/outer thighs
Abdomen
Knees
Ankles
Kybella® Procedure
Prior to your procedure, Dr. Doherty will have you take over the counter antihistamines for 2 days and anti-inflammatories for 1 day in order to help minimize any post injection swelling. Kybella® is typically very well tolerated. During your procedure, Dr. Doherty will numb the treatment area with a topical numbing cream and ice to minimize any discomfort. The injections feel the same as any injectable such as Botox™ or fillers although Kybella® is injected in a grid pattern. The needle is very fine and doesn't really hurt. The whole process takes about 15-20 minutes. Most patients will need between two to five treatments, using 2-3 vials of Kybella®, spaced about 6-8 weeks apart although individual results may vary.
After treatment, there is minimal downtime. You can expect some minor swelling for 1-3 days and perhaps some bruising although this is rare. Most patients return to their normal routine immediately without having to use anything stronger than ice and NSAID's such as Motrin or Tylenol.
Pros and Cons of Kybella®
The great thing about Kybella® is that it is a non-surgical method for eliminating fat that is:
Effective in the right patient
Fast office visits
No anesthesia
Does not require incisions
Minimal downtime for recovery
Permanent results
Just as with liposuction, once the fat cells in the treatment area are destroyed, they are gone for good with Kybella®. However, if you gain a significant amount of weight after your procedure, your remaining fat cells will get larger which could once again throw off your contour. This is why Dr. Doherty always recommends that his Kybella® patients be within 10 lbs. of a maintainable goal weight before getting the treatment.
The main downside of Kybella® is that your results are not immediate. It not only takes time for Kybella® to work its magic and break down the fat cells, but it also requires multiple procedures spaced 6-8 weeks apart. So, it could take 6 months to a year to achieve your final results. Furthermore, if you are treating an area with a high degree of excess fat, Kybella® may get expensive. All of this will be discussed with you in detail during your initial consultation.
So, if your chin is pulling you down, make an appointment to come in and talk about Kybella®. It's truly spot reduction in a vial.
To find out more about Kybella with Dr. Sean Doherty at his Boston or Brookline office, contact us today or call (617) 450-0070 to schedule a consultation.
FAQs about Kybella®
Do Kybella® injections hurt?
Most patients find the procedure to be very well tolerated. As with any injectable, we will first numb you with a topical cream and ice. I usually also add lidocaine to the medicine which makes things even more comfortable. For most patients, this is enough. However, if you get very anxious about needles or have a super low pain threshold, there are other options. Just let your injector know before your treatment. Afterwards, you can expect to be a little sore from the swelling, which is your body's way of healing. In general, ice and an over the counter pain medication such as Advil will suffice eliminating this discomfort.
How much will it cost to get Kybella® on my neck?
The cost of Kybella® is going to depend on the size of your treatment area and how much fat we need to remove. Furthermore, Kybella®, though extremely effective in the right patient, is not a one-and-done procedure like liposuction. It typically takes 3-5 treatments, spaced 4-6 weeks apart, in order to achieve your ideal results. Without assessing you in person, it is impossible to give you an exact price for Kybella®. But generally, a Kybella® procedure on the neck will cost anywhere from $1,900 – $3,400 per treatment.
How do I know if I need Kybella® or liposuction?
This is why I am so adamant about patients coming in for an in-person consultation. It is sometimes hard to determine for yourself which is the best procedure. Generally, if your skin is tight, the pocket of fat is isolated and small, and you can tolerate the wait for your results, Kybella® may be the ideal option. However, liposuction is a one and done procedure. You will also be able to see your results immediately, but it does require downtime for recovery.
I have fat under my chin but I also have wrinkles. Can Kybella® address both?
No. Kybella® will melt the excess fat, but it won't lift or tighten loose skin. In fact, it may make that situation worse as without the fat, the skin can become even looser. It sounds as if you would be best served with a neck lift although in mild cases, I often combine Kybella® with a non-surgical skin tightening procedure such as PDO Threads, TempSure, ThermiSmooth or ThermiTight.
I had Kybella® last week. How long before I notice an improvement?
It can take anywhere from 2-4 weeks for the minor swelling to completely subside. After that, you should begin to notice an improvement. However, most patients need at least 2 sessions to achieve their desired goal and some may need more than that if the treatment area is large. Your injector should be able to give you a better idea during your initial consultation of what you can expect in terms of the time frame for your results. Kybella® does require patience. But the end result is worth it.
What Kybella office is near me?
If you live in the state of Massachusetts, Dr. Sean Doherty offers Kybella among its services. For a full list of services, please visit our Locations page.
Is Kybella® dangerous?
No, not in the hands of a skilled injector. Injectables in general are one of the safest procedures that you can have. The only issue is that they've become so popular that doctors who are not as qualified as a board-certified plastic surgeon are performing them and this is where things can get dicey. However, as long as you see an injector who has been properly trained and who performs a lot of Kybella® procedures (experience does matter), it is quite safe.
Please contact Dr. Doherty at his Boston or Brookline office to set up a consultation to see if the Kybella® treatment is ideal for you!