Restylane Lyft®, like all fillers, is a non-surgical procedure designed to restore age related volume loss on the face and hands. With time, your skin and tissues begin to break down. While certain lifestyle choices can speed up this process, it happens to everyone as the body naturally stops producing as much collagen and elastin. The first provides support, plumping and lifting your skin like the foundation of a house, and the second gives your skin elasticity so that it can bounce back into place after you laugh, smile or frown. All fillers replace lost volume, but certain ones are better for certain areas or issues. Restylane Lyft® is ideal for addressing deeper volume loss in your mid-face, temples, nasolabial folds and hands. The end result is a more youthful, vital and lifted look. However, the key to a natural looking outcome is matching the right filler or fillers to both your specific anatomy and needs.
Board-Certified Plastic Surgeon, Dr. Sean Doherty, is a fillers expert. He has a deep understanding of the subtle differences between all the various fillers. Some, such as Restylane Lyft®, work best in the mid-face while others are better suited for the lips, crow's feet, and fines lines and wrinkles. This knowledge, combined with his years of experience, allows him to precisely combine different fillers to produce a completely natural, yet revitalized look. While fillers can be a stand-alone procedure, Dr. Doherty will often combine them with Botox™ or another neurotoxin, and possibly facial threads, for a non-surgical facelift like result.
Restylane Lyft® Consultation
Injectables have become so commonplace online with every other social media influencer touting their benefits that many patents forget that they are a medical procedure. Furthermore, patients often think that all injectables are the same. They are not. Botox™, other neurotoxins, and fillers are all injectables, but they work in entirely different ways, and do entirely different things. Neurotoxins, like Botox™ and Dysport™, temporarily freeze the underlying dynamic muscles in your treatment area. This, in turn, smooths out the skin's surface because the muscles aren't able to pull on it as much. Fillers, on the other hand, fill in areas that have lost fat or volume such as the cheek, a wrinkle or a fold. The two often work in tandem, but one cannot replace the other. This is why it is so important to book an in-person meeting with a skilled injector.
During your Restylane Lyft® consultation, Dr. Doherty will listen closely to what bothers you, and what you hope to achieve with a facial filler procedure. He will inquire into your surgical and medical history, and perform a thorough physical examination to assess your:
Fine lines & wrinkles
Skin texture
Areas of skin laxity, if any
Volume loss
Together, you will come up with the right treatment plan for your anatomy, lifestyle and needs.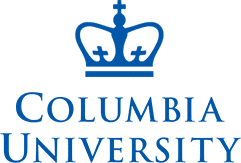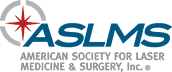 Ideal Candidate for Restylane Lyft®
The ideal candidate for Restylane Lyft® is any man or woman in good overall health who is bothered by volume loss in the:
Mid-face
Cheeks
Temples
Nasolabial folds
Hands
While age related volume loss happens to everyone, certain lifestyle choices will hasten the process such as:
Sun exposure
Smoking
Living in or near a big city with a lot of pollution
Poor diet
Lack of regular exercise routine
Dehydration
During your consultation, Dr. Doherty will discuss skincare as well as lifestyle changes that you can make in order to further enhance your Restylane Lyft® results.
What is Different about Restylane Lyft®?
Restylane Lyft®, like the rest of the Restylane® line of fillers, is a hyaluronic acid (HA) based filler. The benefit of an HA filler is that hyaluronic acid is a naturally occurring substance in the body. This greatly reduces any risk of you having an adverse reaction. Furthermore, if, for any reason, you aren't happy with your outcome, HA fillers can be dissolved. What differentiates HA fillers within and outside of the Restylane® line, however, is the size or weight of the filler molecules themselves.
Restylane Lyft® is a "mid-dermal" hyaluronic acid filler so its gel particles are larger than those found in Restylane®, for example. This makes it ideal for addressing deeper or more dramatic facial folds and wrinkles. Since the molecules are bigger, Restylane® Lyft corrections last longer. Typically, a volume augmentation with Restylane Lyft® will last for about 8-12 months before the product naturally starts to degrade and the effects lessen. The larger sized molecules are also what allows it to lift and fill areas on the face and hands that are showing more moderate to severe volume loss.
Restylane Lyft® is also unique in that it is an HA filler that is FDA approved for injections into the hands for rejuvenation, and into the mid-face with a cannula. This allows Dr. Doherty to have an additional manner of safely and confidently injecting filler for a mid-face lift.
Restylane Lyft® Procedure
Restylane Lyft® is an out-patient procedure performed in the office. Dr. Doherty or a member of his staff will first apply a topical numbing cream and ice to the treatment area in order to lessen any discomfort. The injections themselves also contain lidocaine which is another numbing agent. The goal is the make the entire process as comfortable and easy as possible. The procedure itself is straightforward and fast — only taking about 15-20 minutes. Restylane Lyft® is administered through a very fine needle, and most patients find the procedure highly tolerable. The area around the nose is typically the most sensitive, but in general, this is not a painful procedure.
Afterwards, you can expect some slight swelling, bruising and possibly some redness at the injection sites. The latter generally clears up on its own in about 24-48 hours, but can easily be covered with makeup after 24 hours. There is no downtime associated with a Restylane Lyft® procedure. This means that you can immediately return to your normal routine although Dr. Doherty does ask that you refrain from exercising the night of your procedure. Your final results are going to take about 2 weeks due to the expected swelling, so patience is a must. However, these results should last about 8-12 months.
So, if your reflection in the mirror is making you feel down, come in and speak with us about Restylane Lyft®. It's a safe, easy and effective way to restore a more lifted, youthful glow to your face. And when you look better, you feel better.
To find out more about Restylane Lyft® with Dr. Sean Doherty at his Boston or Brookline office, contact us today or call (617) 450-0070 to schedule a consultation.
Restylane Lyft® FAQs
Is Restylane Lyft® the same thing as Juvéderm®?
Juvéderm® and Restylane® are both respected manufacturers of a line of different hyaluronic acid (HA) based fillers, designed to address specific needs in the face, neck or hands, but they all work slightly differently. This is why I tend to combine various fillers in one procedure as I like certain ones for certain issues. I typically prefer Restylane Lyft® for addressing moderate to severe volume loss in the mid-face, temples, nasolabial folds and the backs of the hands. I often combine Restylane Lyft® with Restylane Kysse®, Restylane Refyne® or Defyne®. However, the right filler for you is always going to depend on your individual needs.
I can see the veins on the back of my hands. How much is a Restylane Lyft® procedure?
I like Restylane Lyft® for improving the appearance of aged hands as this is a "mid-dermal" filler that can provide more structure yet still deliver a natural looking result. The cost of a Restylane Lyft® procedure is going to depend on the size of the treatment area and how much volume we decide to add. In general, a vial costs between $800-$1,000, and it typically takes anywhere from 1-2 vials to improve the appearance of veins on the back of the hands.
Does Restylane Lyft® hurt?
Most patients find the procedure highly tolerable. The needle that is used for the injections is very fine. Furthermore, we numb the treatment area with a combination of a topical numbing agent and ice, and the injection itself contains its own numbing agent to further minimize any discomfort. The only area that most patients even feel is the area around the nose, which is sensitive, but it's more uncomfortable than painful.
I am starting to see some "jowling" around my mouth, but I don't know if I need fillers or Botox™?
It's impossible to say without seeing you in person, but generally, volume loss in the nasolabial folds can be a big contributing factor to "jowling". This is best treated by injecting Restylane Lyft® into the mid-face and cheek area. This volumizing effect results in a lift in the lower face. However, if you have severe skin laxity, you are probably going to be best served with a surgical facelift. My advice would be for you to schedule an in-person consultation with a Board-Certified Plastic Surgeon in your area to be assessed. Trying to use filler to address extreme sagging in the skin will only result in making you look over-puffed and weird.
Is Restylane Lyft® safe?
Assuming that you see a skilled injector with a lot of experience such as a Board-Certified Plastic Surgeon, yes, fillers such as Restylane Lyft® are very safe. Furthermore, Restylane Lyft® is FDA approved for treating the mid-face, peri-oral area, and backs of the hands.
What Restylane Lyft office is near me?
If you live in the state of Massachusetts, Dr. Sean Doherty offers Restylane Lyft among its services. For a full list of services, please visit our Locations page.
Can filler in the temples lift my upper lids?
A touch of Restylane Lyft® in the temples is an easy, fast and effective way to rejuvenate your upper lids. It will give a slight lift, but more importantly, that volume loss in the temples is aging even though it's something that we don't necessarily notice until it has been filled in. Patients love this procedure because it just brightens up the appearance of their entire eye area. A brighter eye is more vital and youthful looking. This can all be accomplished without anesthesia or incisions. This off-label treatment is best combined with Botox™ or Dysport™ to the crow's feet for a truly "wow" result.