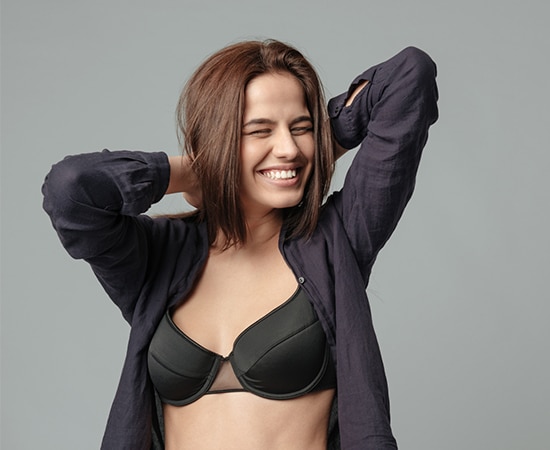 Have you been thinking about getting a breast augmentation, but don't know if you're ready for the surgery?
There's no denying that a breast augmentation can be a life-changing decision. Women who may feel self-conscious about the size of their breasts or who have asymmetrical breasts often experience relief because of this procedure. Many breast augmentation patients feel more confident in their clothing and their appearance, thanks to their results.
However, many potential breast augmentation patients are understandably concerned that they'll end up with breasts that appear far too large for their body. We've all seen those botched plastic surgeries before, whether on reality TV shows or in real life. So if you're still indecisive, how do you know when you're ready for a breast augmentation?
You shouldn't be pressured into making a decision to undergo breast augmentation. That's why it's recommended that you talk to a board certified plastic surgeon with plenty of experience with this particular procedure. In downtown Boston and Brookline, MA, board certified plastic surgeon Dr. Doherty often works with women who are interested in undergoing breast augmentation, but have a few hesitations.
In general, Dr. Doherty points out that they have the following concerns:
Cost: The average cost of a breast augmentation procedure in the Boston region is around $7,000-$9,000 (including surgical fees). The final cost of your breast augmentation will depend on the type of implant you choose, as well as your specific needs.
Pain: Breast augmentation is well-tolerated by healthy women, with surprisingly minimal discomfort during the recovery period. Advanced anesthetic techniques mean that patients won't experience a lot of pain, plus Dr. Doherty works with each patient to ensure that they're comfortable after the procedure.
Recovery: These days, recovery is surprisingly quick. Most patients are able to return back to work within one to two weeks after the procedure. Normal exercise can be resumed around the four-week mark of the recovery process.
Patients who are concerned about looking "too big" can be comforted in knowing that that usuall15y happens when either the patient or the plastic surgeon asks too much of an implant. Dr. Doherty uses measurements and computer imagery to help select the best implant size for you based on your desired goals and body size.
Want to see if you're ready for breast augmentation? Schedule a consultation with board certified plastic surgeon Dr. Sean Doherty at his plastic surgery practices in downtown Boston (Newbury Street) or in Brookline, MA.