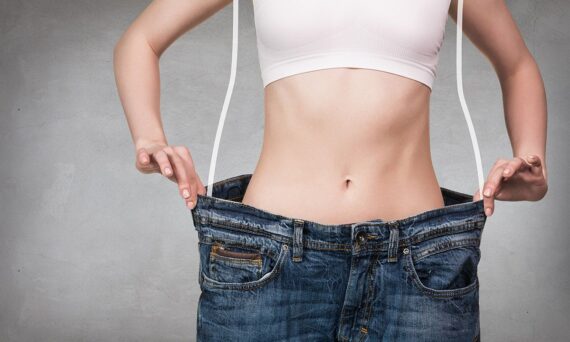 Body contouring is one of my specialties. Whether it's surgical or non-surgical, I love the fact that with the right procedure or combination of procedures, I can help a patient to look healthier and feel more youthful. A nice by-product of transforming your body is that patients say that they feel more energized. I think this is due to the fact that they just feel more comfortable in their skin. Negative self-body talk is exhausting. Being able to have a hand in making someone feel more confident is one of the many reasons that I love my job.
However, there are a number of misconceptions when it comes to body contouring. The biggest, in my opinion, is that most patients think it's just about removing excess fat. It's not. A number of different factors contribute to a less than ideal body contour. These include:
Pockets of excess fat
Loose, sagging skin
Poor skin quality or texture
Cellulite
Inner abdomen or visceral fat
The key to an exemplary result is to always consider the big picture, especially the skin.
Less Fat May Equal More Loose Skin
By the time someone comes in to speak with me about an aesthetic procedure for the body, it's usually been bothering him or her for a while. For some, it may be a genetic predisposition to carry excess weight more in one area than another. These patients are typically younger with better skin quality, meaning that it still contains enough elastin to re-form over their new, leaner contour.
However, age is the enemy of elastin. The amount of collagen and elastin in your skin (literally the two pillars of youthful looking skin) diminish with each birthday. This process is accelerated for patients who:
Smoke
Sit in the sun
Eat a poor diet
Don't exercise
Live in or near a major city with a lot of pollution
Imagine that your body is like a balloon. A procedure to remove excess fat will create a leaner shaped balloon, but it may also leave the surface more wrinkled. This is why I will often combine a fat reducing procedure such as SculpSure, Coolsculpting or liposuction with some sort of non-surgical skin tightening procedure in order to deliver a lifted, trim and more youthful looking you.
Non-Surgical Skin Tightening
For a long time, non-surgical skin tightening was really a bit of an oxymoron. Most of the devices didn't deliver enough bang for their buck. Recently, however, there has been an explosion of truly effective non-surgical skin tightening procedures. It's very exciting.
At my Boston area offices, I offer my skin tightening Boston patients a wide range of options, including:
The right one for you is going to depend on the severity of your skin laxity as well as your skin quality.
Microneedling RF Addresses Both Skin Tone & Texture
I've written before about the importance of skin texture. I can sculpt your abdomen or arms to perfection, but if the skin covering your new contour is mottled with brown, sun spots and/or is "crepey" in texture, your final result is not going to be as exceptional as we'd both like. This is where non-surgical skin tightening devices that combine microneedling with RF such as Profound or EndyMed Intensif can make a big difference. The microneedles deliver consistent, safe micro-injuries to the surface of your skin, promoting new cell turnover, while the RF or radiofrequency energy travels into the deeper layers of your dermis for skin tightening. This super combo is good for addressing:
Fine lines & wrinkles
Mild to moderate skin laxity
Brown spots
Redness
"Crepey" uneven skin texture
Large pores
So, we have procedures to remove excess fat and procedures to address skin tone and texture, but what about cellulite?
TempSure Firm Reduces the Appearance of Cellulite
Cellulite is the bane of so many women's existence. In fact, at last estimate, 85% of women over 21 suffered from some degree of cellulite. Sadly, thanks to genetics, it is a condition that affects women way more than men. It is also something that is extremely difficult to treat effectively. What I love about TempSure Firm, which is a new device from Cynosure who also make SculpSure, is that it works to temporarily reduce the appearance of cellulite in a super-fast, pain-free procedure. Patients describe the experience as akin to a warm stone massage.
We all live highly charged, busy lives. Any procedure that can positively, though not permanently, improve the appearance of cellulite dimples is a go-to for me. A patient can come in on her lunch break, spend 10 minutes having her belly, buttocks or thighs rubbed with a special massage head that delivers RF energy into the tissues to firm the skin and reduce cellulite, and then go back to the boardroom with no pain, incisions or any need for aftercare. It will take anywhere from 5-8 treatments to achieve your final results. But with something this fast and easy, most patients don't find this to be a hardship especially when TempSure Firm makes them feel so much better in their gym clothes. It's become a great addendum to my body contouring arsenal.
So, if you are not loving your reflection, come in and speak with me about body contouring. There are so many options for delivering a healthy looking you that also fit your lifestyle that there's really no reason not to check them out.
To find out more about surgical and non-surgical body contouring procedures with Dr. Sean Doherty at his Boston or Brookline office, contact us today or call (617) 450-0070 to schedule a consultation.