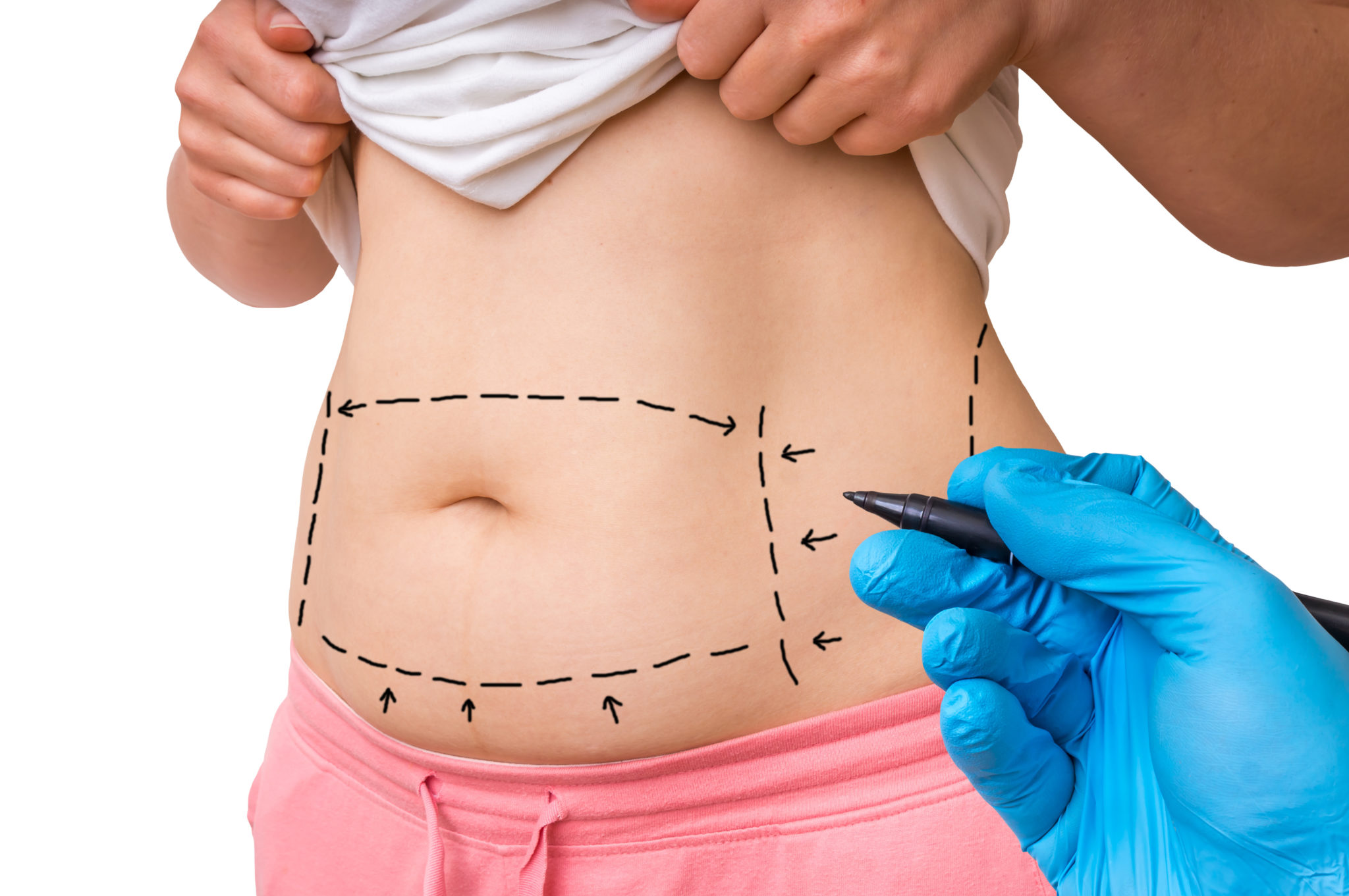 One of the most common reasons for a patient to come in and see me for a body contouring consultation is a dissatisfaction with the abdomen. It is quite simply one of the biggest problem areas for many of us. Sometimes, changing your diet and committing to a consistent exercise regime can solve the problem. Other times, however, the bulges of excess fat are resistant to diet and exercise, and/or the abdominal muscles have stretched past their ability to "bounce back". A tummy tuck can be the ideal procedure for restoring a lifted, smooth look to your abdomen. So, how much does a tummy tuck cost Boston?
How Much Does a Tummy Tuck Cost?
I am one of those plastic surgeons who is always going to be conscious of cost when coming up with a treatment plan. Having said that, I also know that it can easily be a waste of your money to let cost be the dominant factor in your decision making. If you wind up choosing a less invasive and less expensive procedure, for example, but it does not deliver on your goals, you will be unhappy with your results. Furthermore, if you choose a physician only because he or she is the cheapest, there is a good chance that you will get what you pay for — subpar work. My goal as a Board-Certified Plastic Surgeon is to deliver an exemplary outcome.
If you are considering a tummy tuck with me either in my Boston or Brookline offices, the total cost is going to range from $8,000 to $15,000. The reason for this price variable is that determining the overall cost of your tummy tuck depends on a number of factors such as:
Full Tummy Tuck vs. Mini Tummy Tuck Cost
There are a number of reasons for contour irregularities in your mid-section. Some people simply have a genetic predisposition to carry excess fat in the abdominal region. For others, bulges in the belly are the result of:
Pregnancy
Weight gain/loss
Age
Hormonal fluctuations
Menopause
Understanding the underlying cause of your unique issues is the key to determining which type of tummy tuck you will need. Although every tummy tuck patient wants a mini tummy tuck because the scar is slightly shorter and it is a less expensive surgery (between $8,000 and $11,000), most patients actually need a full tummy tuck. In general, the typical patient who will benefit from a mini tummy tuck is someone whose excess skin and fat is located only below the belly button. Anyone with loose abdominal muscles and/or excess skin and fat located both above and below the belly button is going to be better served with a full tummy tuck.
To Liposuction or Not
The other consideration in terms of the cost of a tummy tuck is whether or not you will also need any liposuction in your:
I always spend considerable time during your tummy tuck consultation not only discussing your lifestyle choices and performing a thorough physical examination, but also explaining why the abdomen does not exist in isolation. It is important to always take a 360° view when it comes to body contouring. Delivering your ideal abdominal contour may require liposuction in the areas around the abdomen in order to smooth out your sides and give you that nipped in waist that you desire.
Why Experience Matters with a Tummy Tuck
I often talk about the benefits of the fact that I am a Board-Certified Plastic Surgeon, but what does this really mean? Bottom line, choosing a surgeon who is board certified means that you are getting an experienced surgeon. It takes many years of intense study as well as hands on work in order to achieve board certification. This does not mean that a surgeon who is not board certified is a bad surgeon. However, a tummy tuck is a serious procedure where experience matters not only in terms of your results, but also your safety.
So, it is important to find a plastic surgeon is your area who performs a lot of tummy tuck procedures. Make sure to look at his or her before & after photos to determine whether or not your aesthetics align, and then schedule a consultation with one or two. And yes, ask about the cost of a tummy tuck, but try not to base your decision solely on cost. The most important thing is to choose the surgeon and the procedure that will safely and effectively get the job done. To find out more about the cost of a full tummy tuck or a mini tummy tuck procedure with Dr. Sean Doherty at his Boston or Brookline office, contact us today or call (617) 450-0070 to schedule a consultation.