One of the more popular procedures for men and one of my specialties is gynecomastia surgery. This is a procedure to address unwanted excess fat and/or breast tissue on the chest in a man. While it has always been incredibly common, affecting about 36% of young men and 57% of older men in the Boston area, it's only recently that men have become aware of the treatment options available for dealing with this sometimes embarrassing condition. Thanks to the internet. However, there is still a great deal of confusion about which treatment option to choose, as well as why there is such a wide range in terms of cost when it comes to gynecomastia surgery Boston.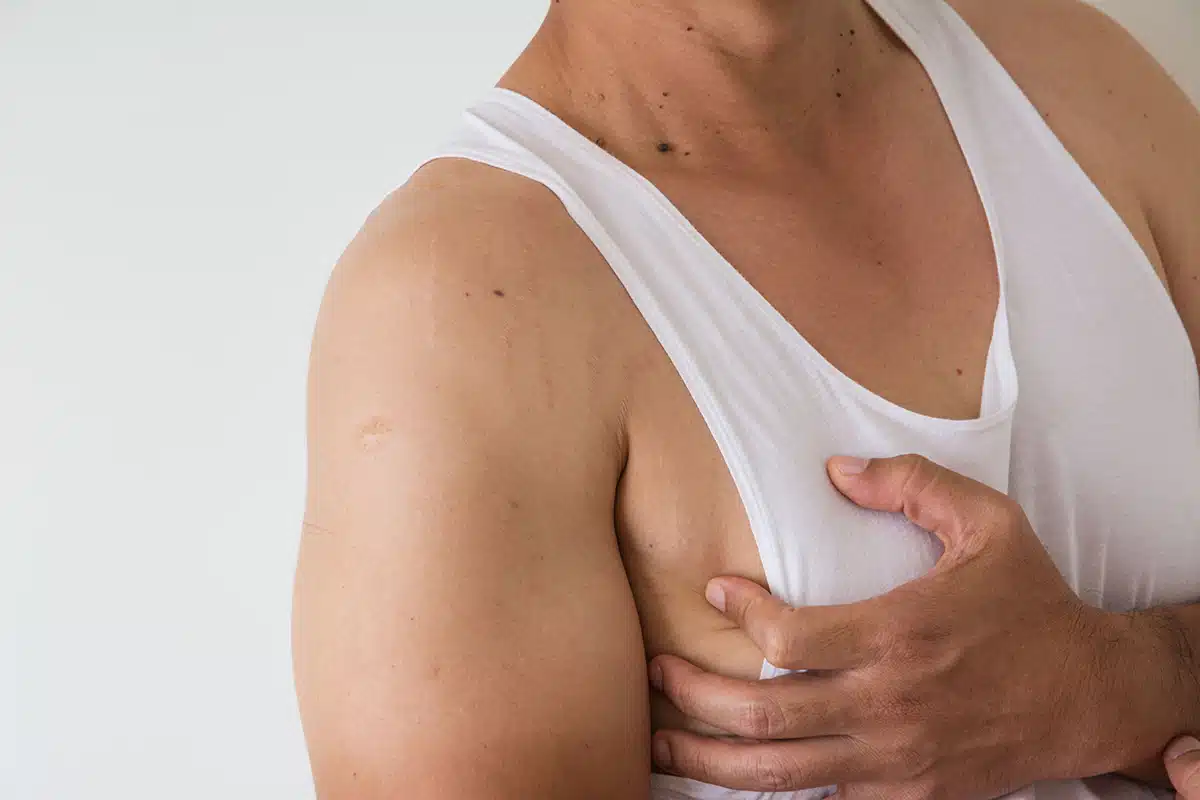 Considerations in Gynecomastia Cost
If you have been dreaming about a smooth, flat chest and have finally decided that you want to make your dreams a reality, there are several things to consider:
Choosing the right plastic surgeon
Which Gynecomastia treatment option is right for you?
Gynecomastia cost
The gynecomastia surgery in Boston is an important consideration for all my patients, and it is something that I will always discuss in detail during your initial consultation. If you are considering gynecomastia with Dr. Dohery in either his Boston or Brookline offices, the total cost is going to range anywhere from $9,000 to $11,000. The reason for this price variable is there are a few components that determine your overall fee. These include:
Type of treatment: liposuction, glandular excision, or both
Addressing any loose skin surgically
Surgeon's fee
Anesthesiologist and anesthesia fee
Hospital or surgery center fee
Who Can Get Gynecomastia Surgery?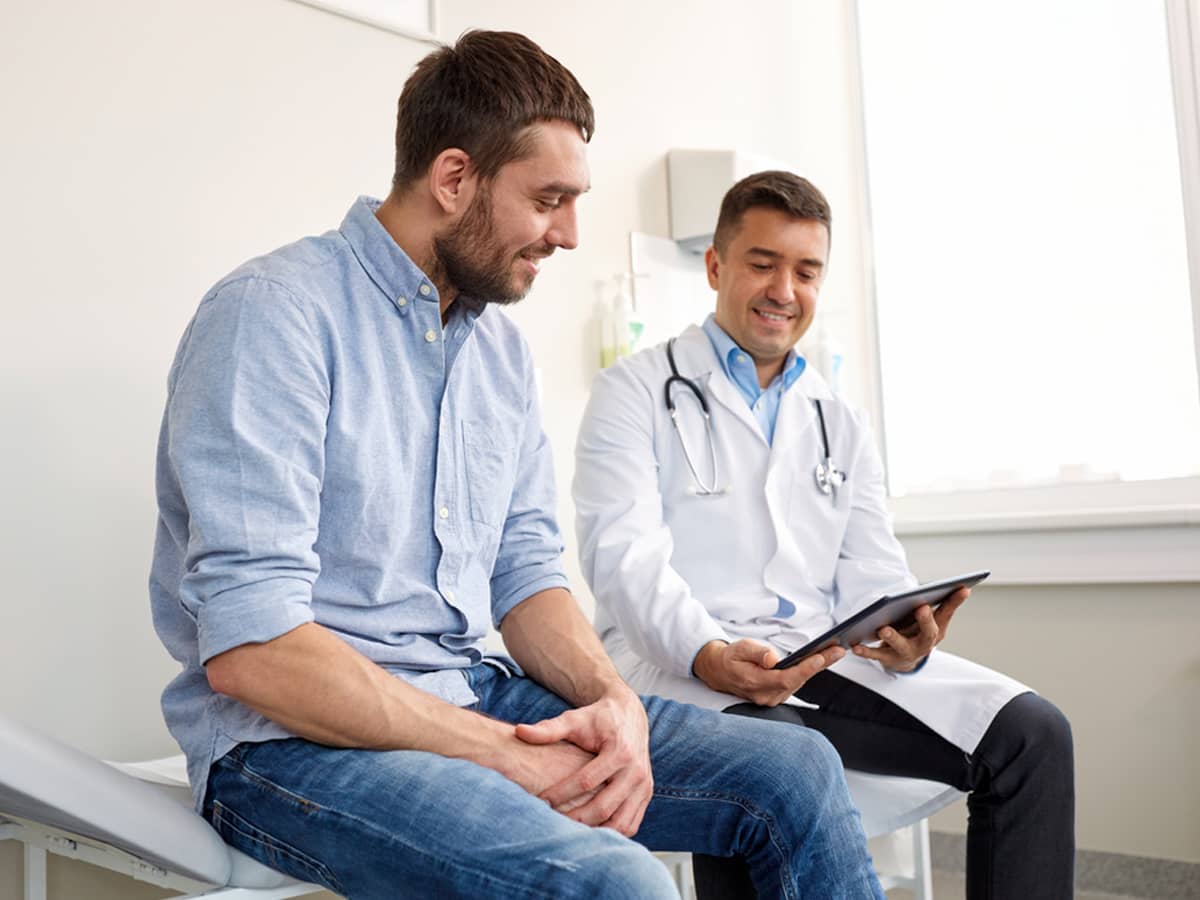 Candidates for Boston gynecomastia surgery are men who have enlarged breasts and excess tissue due to hormonal imbalances, certain medications, or other medical conditions.
Weight gain and weight loss can lead to extra skin and changes in chest size for men. Gynecomastia surgery may be a potential solution to reshape and improve the affected area in cases of significant fluctuations in weight.
The ideal candidate for male breast reduction would be a healthy man over 18 years of age who is in good physical condition and has realistic expectations. Men should also have a stable weight and body mass index (BMI) to ensure the best outcome from the procedure. A consultation with a board-certified plastic surgeon can help determine candidacy, as well as provide more information on what to expect during the procedure and afterward.
Gynecomastia Treatment Option Determines Price
Gynecomastia is a common but complex condition. As such, there is an array of different treatment options. These range from liposuction technique to surgical excision to a combination of the two. The right one for you is always going to depend on your anatomy, lifestyle, and needs, as well as your ability to tolerate downtime.
Every potential gynecomastia patient who comes in to see me would like to address the issue with either a non-surgical procedure or liposuction alone. I will always be honest with you about what you can realistically expect to achieve with any given treatment option. While the average cost of surgery for gynecomastia that includes glandular breast tissue and/or skin excision is going to be more expensive, you will also not be happy with your results if you get SculpSure, Coolsculpting, or liposuction and are still left with excess breast tissue.
Local vs. General Anesthesia Costs
One of the biggest reasons for the gynecomastia surgery Boston cost differential is anesthesia. Certain treatment options, such as liposuction alone, can be done under local anesthesia, which is less expensive, while others, such as gland excision, are going to require sedation and/or general anesthesia. Furthermore, to achieve a smooth, flat chest, certain patients are also going to need excess skin removal.
This is particularly true for patients who have gained and lost a considerable amount of weight or are older. As we age, our skin loses its ability to "bounce back" and reform over a masculine chest contour. Anytime that I remove the skin, the patient will need to go under general anesthesia. It is the only way to ensure a safe, predictable outcome.
Experience & Gynecomastia Cost
Although the allure of choosing the plastic surgeon who offers you the cheapest price is understandable, it is important to keep in mind that you often get what you pay for. As a Board-Certified Plastic Surgeon, Dr. Doherty has invested years of training and rigorous study into his craft. Furthermore, as an expert in gynecomastia surgical techniques, he has performed countless cosmetic procedures. This experience means that he is never going to try to sell you on a treatment option that will not do the job. Yes, cost matters. However, spending thousands of dollars on liposuction only to be left with a lumpy chest is a waste of money.
The key to an exemplary gynecomastia result is to address what is causing the fullness in your chest appearance. For a few men, this is fat alone. In these cases, Dr. Doherty will typically put you on a diet and exercise regime first to get a healthy weight before performing liposuction. For most breast reduction candidates, however, there is some degree of excess glandular tissue at play. If your goal is to look and feel your best, then it is important to get things right the first time. No one wants to undergo revision cosmetic surgery.
Are There Any Additional Gynecomastia Surgery Costs?
Apart from surgery costs, you should keep in mind other costs during the recovery period. A compression garment may be needed for up to 6 weeks after surgery to support the healing of chest muscles and reduce swelling. Pain medication may be required for the initial 1-2 weeks and should be factored into your budget projections.
Consult with a Gynecomastia Expert!
If you're considering treatment for gynecomastia Boston, it's important to consult with a plastic surgery expert who specializes in natural contours and can provide you with the best possible results. Dr. Doherty has years of experience and expertise in achieving natural-looking outcomes for his patients.
To find out more about the cost of a gynecomastia procedure with Dr. Sean Doherty at his Boston or Brookline office, contact us today or call (617) 450-0070 to schedule a consultation.