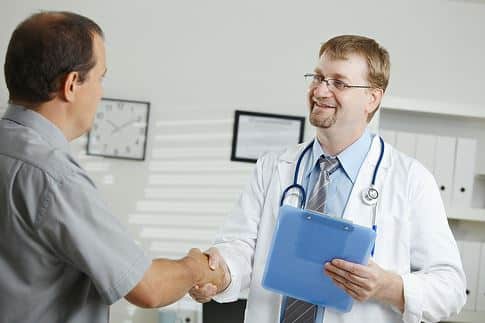 Whether you're looking for a simple aesthetic procedure or want to completely transform your appearance with cosmetic surgery, it's important to know how to choose the best plastic surgeon. After all, this is the person who is going to be responsible for changing your face, body, and above all, your self-esteem. You don't want to choose just anyone, especially if he or she doesn't have your best interests at heart.
You want to choose the best plastic surgeon who thinks of you as more than a patient – he or she sees you as an opportunity to change a life for the better.
Choosing the best plastic surgeon ultimately comes down to selecting a qualified professional who does work that you like. To help guide you during this important decision, here is some helpful advice on how to choose the best plastic surgeon:
Do look for board certification, especially from the American Board of Plastic Surgery. It's a no-brainer: a plastic surgeon who isn't certified by this prestigious organization isn't qualified to conduct surgery. A plastic surgeon will usually have his or her membership displayed in-office and on a website, but it's best to double-check by looking at the American Board of Medical Specialties' website (www.abms.org).
Don't use price point as your deciding factor. Plastic surgeons who offer ultra-cheap discounts are often only able to do so because they're not qualified to perform surgery an accredited hospital or facility. Besides, plastic surgery carries some risk with it, and has the ability to affect you for the rest of your life – isn't your body worth spending a little more money?
Do take the time to examine membership, training and research. For example, is the plastic surgeon published and well-respected within his or her discipline? Did the plastic surgeon work at a well-known school for his or her plastic surgery training? The more accomplishments you discover, the more likely it is that the plastic surgeon is an excellent choice for your cosmetic and aesthetic procedure.
Don't ignore before and after pictures. These are strong indicators as to how you'll look after the plastic surgery has been performed. Also, these pictures can give you a better idea as to what you can expect after your own procedure.
Sean Doherty, M.D. is an accomplished board-certified plastic surgeon who attended Columbia University and Tufts University School of Medicine. Dr. Doherty is a member of the American Society of Plastic Surgeons, Northeastern Plastic Surgical Society, and the Massachusetts Plastic Surgical Society.
To ask any questions about board certification or to schedule a consultation with Dr. Doherty at his Brookline, MA practice (serving the greater Boston metro) practice by filling out the form in the top right corner or calling (617) 735.8735.