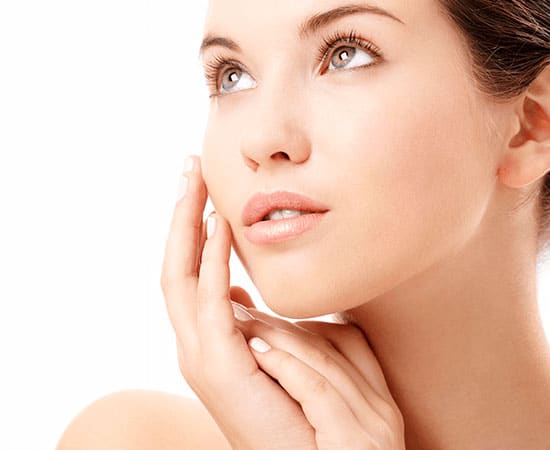 It's no secret that many people consider their neck area to be an aesthetic concern. Not only does a defined
jawline convey confidence, but a contoured neck and distinct chin can improve your entire facial profile. Unfortunately, common factors such as weight fluctuation, genetics, and aging can lead to a loss of definition, resulting in jowls and loose skin around the neck. The good news is that there are both surgical and non-surgical options to restore a youthful silhouette.
The most effective treatment for jowls and loose skin around the neck is surgery. This procedure takes approximately 3 hours under sedation or general anesthesia. Neck lift Boston Patients can expect to experience swelling and minimal pain following surgery. They should plan for 5-7 days of downtime with sutures removed at 5 days and again at 10-12 days post-surgery.
Patients should expect thin scars around their hairline, as well as in front of and behind their ears. Ideal candidates for this procedure are non-smokers with healthy skin.
While surgery is the best option for treating sagging jowls and loose skin around the neck, some patients prefer not to undergo surgery. In some instances, patients may simply not be candidates for surgery. But not to worry, there are a variety of options available for these individuals, as well.
Non-surgical options include:
Liposuction works to sculpt the chin and jawline. While this procedure removes fat, it is important to note that it does not tighten skin. Following fat removal, there are other treatments that can be administered to address loose skin. Liposuction is minimally invasive and is a quick, effective technique for eliminating excess fat from the chin, neck, and jowls.
Kybella is an injection that works to permanently remove fat from under the chin and around the jawline. Patients experience minimal discomfort, but will have swelling for a few days post-treatment. Dr. Doherty recommends between 2 and 4 treatments every 8 weeks for optimum results.
SculpSure is an FDA approved laser technique used to remove unwanted fat with minimal downtime. It is currently approved for treatment on the flanks and abdomen, but will soon be available to treat excess fat in the chin area.
Following fat removal procedures, there is often loose skin left behind that neck liposuction Boston patients will want addressed. Dr. Doherty offers the following treatments to correct sagging skin.
Radiofrequency (RF) treatments can induce new and improved collagen and improve elasticity of the skin. Radiofrequency coupled with microneedling is a very effective combination for tightening skin around the jawline and neck.
Nova Threads are an innovative, non-invasive method for lifting skin around the jawline. Threads comprised of dissolvable material are inserted beneath the skin to pull facial muscle tissue taut that has descended with age. Patients experience minimal downtime from this procedure and threads can be combined with facial filler for a complete non-surgical rejuvenation of the lower face.
To learn more about how these procedures can help improve your neck and facial profile, schedule a consultation with Board-Certified Plastic Surgeon, Sean Doherty M.D., at his downtown office in Boston, MA by calling (617) 450-0070!