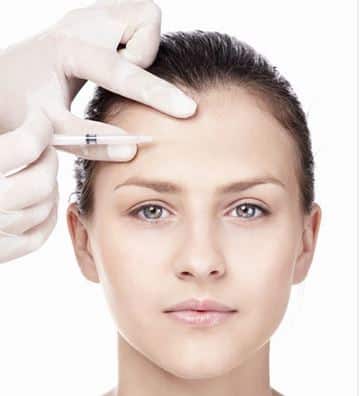 As we get older, we (hopefully) get wiser. But with age comes a few new concerns that you may not have had when you were younger – and one of those concerns might be the appearance of your eyebrows.
Ever notice that the older someone is, the more it seems as though their eyebrows are drooping? This is actually a common experience, as the brow tends to droop during the aging process. This drooping experience happens as the skin loses elasticity, which is a direct result of the loss of elastin and collagen.
Eyebrows can also appear more drooped due to repeated facial movements over the course of a person's life. Wrinkles can form on the forehead, leaving the brow looking lower and sterner than it actually might be.
If you want to improve your appearance and look younger, it's important to raise the eyebrows to mimic a more youthful face. Rather than going under invasive surgical procedures to get a traditional browlift, you can use Botox to achieve a similar look.
Dr. Sean Doherty is a board-certified plastic surgeon practicing in Boston and Brookline, MA. Dr. Doherty is experienced in using Botox and another neurotoxin, Dysport, to subtly raise the eyebrows without delving into frozen or "surprised" territory. Dr. Doherty's conservative hand and decades of experience can help you achieve a youthful look without looking "overdone."
So how does Botox or Dysport work to lift the eyebrows? Simple: injecting the neurotoxin into the muscles that pull the eyebrows down (depressors) allow the upper muscles (elevators) to pull the eyebrows back up.
Additionally, Botox can smooth away the appearance of deep lines, wrinkles, and creases in the forehead and around the brow, which provides even more "oomph" to a patient's youthful new look.
Ideal candidates for a Botox brow lift want to achieve a brighter, more youthful look, but don't want to undergo surgery. These Boston botox patients should not have a lot of facial skin, as this would need to be treated surgically.
The treatment itself is virtually painless, and takes mere minutes. The results from the Botox brow lift can last between three to four months.
For more information about the Botox brow lift, visit Dr. Doherty at his Boston or Brookline, MA practice.