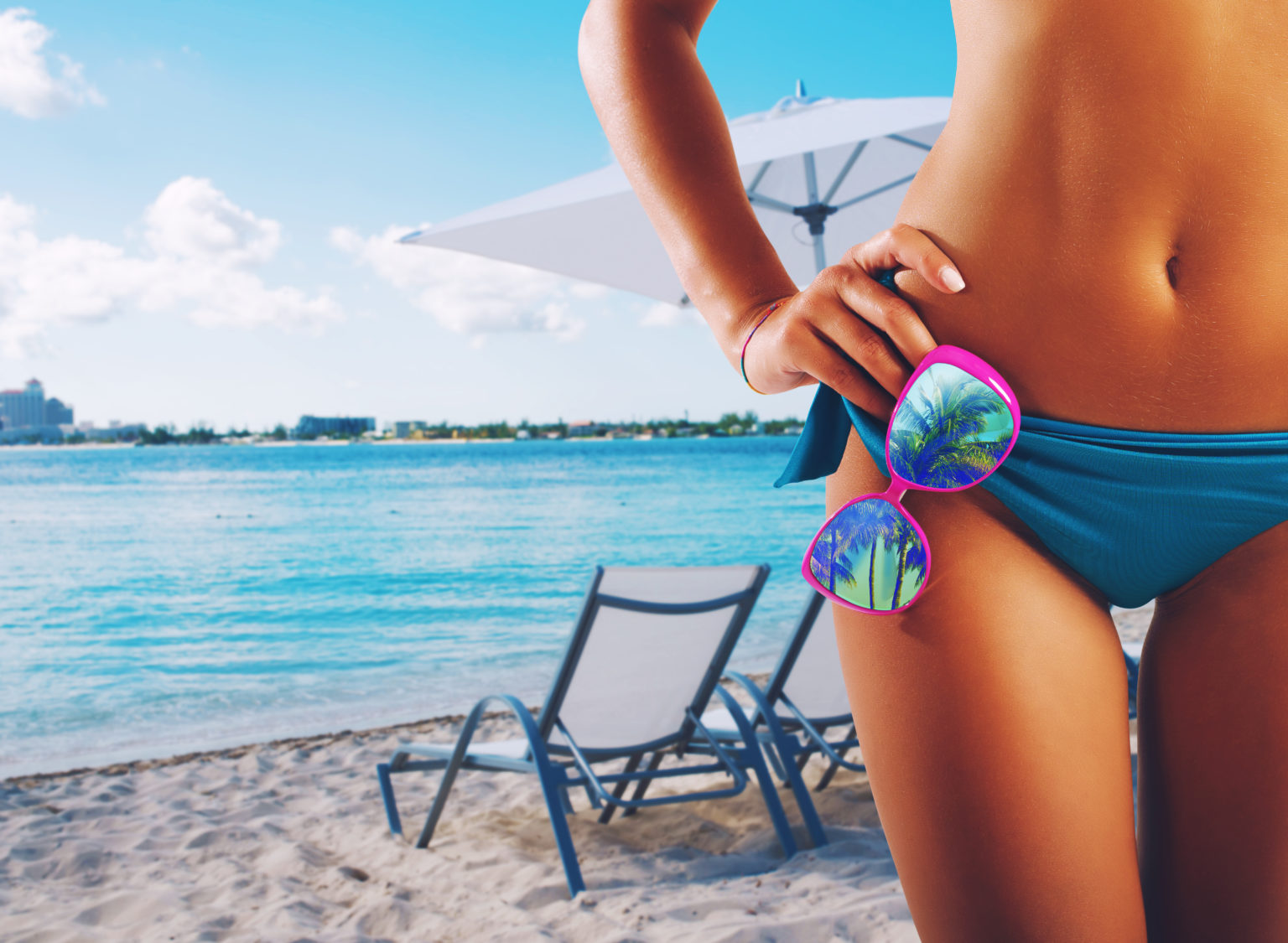 Although it may sound like I'm jumping the gun here since there's still snow on the ground in Boston and there are a lot of other pressing things going on out in the world, bathing suit weather is just 1 month away. And it WILL get here! Even if you are the kind of person who never embraced a bikini, warmer weather equals less clothing. If that thought makes you want to dive under your bed and hide, it may be time to come in and talk about body contouring procedures.
Do You Need a Tummy Tuck?
I am going to focus on the abdomen because it is, quite simply, the single biggest problem area on the body for most patients. By this, I mean that when they look in the mirror, it's the thing they'd most want to change. It's also an area where even the smallest improvement can radically alter not just the look of your entire torso, but also your self-esteem.
Deciding whether or not you need a tummy tuck always requires an in-person consultation because there are quite a few very effective non-surgical body contouring procedures available today. I practice both SculpSure and Coolsculpting as well as surgical liposuction. Though great for addressing excess pockets of fat on the abdomen, none of of these procedures can lift moderate to severe skin laxity.
Ideal Candidate for a Tummy Tuck
So, the ideal candidate for a tummy tuck is any patient in:
Good overall health
Within 10 lbs. of a maintainable, goal weight
Non-smoker
Finished having children
Who is also bothered by:
Areas of excess fatty deposits
Loose, sagging skin
Stretched muscle (diastasis)
Though the predominate portion of tummy tuck patients are women, some men may also need a tummy tuck.
Benefits of a Tummy Tuck
The biggest benefit of an abdominoplasty or tummy tuck is that I can address the entirety of your abdomen in one surgical procedure. This includes the:
Skin
Fat
Underlying muscle
Father Time exacts his toll on our skin and tissues. It is a fact of life that with age, our bodies produce less collagen and elastin. These are two of the factors that keep your skin looking plump, vital and youthful. As your collagen and elastin levels dip, the skin and tissues on the abdomen start to sag or droop. While this can be unsightly, it also means that you no longer have a tight container, shall we say, for your fat. All of a sudden, no matter how healthfully you eat or hard you work out, you've got these stubborn bulges of fat. We've all heard the term "muffin top" associated with women in menopause. Well, now you know why.
Tummy Tuck or Mommy Makeover
Women make up the predominate portion of tummy tuck patients for a couple of reasons. Genetics is one. The other is that a lot of women are mothers. Pregnancy often stretches out the skin, tissues and underlying muscles of the abdomen past their ability to "bounce back". This is something that many women don't realize. They think that they can simply diet and exercise their post pregnancy "pooch" away. Yes, some women's bodies return naturally to their pre-pregnancy state. But many others do not no matter how many kale smoothies they ingest or hours they spend with a personal trainer.
A tummy tuck can be a fantastic procedure for restoring your pre-baby body. But pregnancy, childbirth and breast feeding may also adversely affect other areas of your body. Mommy Makeover is a modern, plastic surgery term to describe a combination of procedures to address your entire torso. With me, this typically includes a tummy tuck along with some form of breast surgery such as a:
Mastopexy augmentation or breast lift with an implant
I almost always perform some form of liposuction as well to smooth out the bra rolls and/or eliminate excess fat on the flanks, hips or thighs. As counterintuitive as this may sound, I may also combine this with some form of non-surgical skin tightening Boston like Renuvion or TempSure to further refine lax skin and improve the appearance of cellulite. My goal is to re-sculpt your torso into its ideal proportion. Luckily, I have a wide array of really effective tools in my tool chest for doing this.
Customized is the Name of the Game
And really, getting you summer time ready is about customizing the exact, right treatment plan for you. This means not only choosing the correct procedure or procedures for achieving your desired result, but also taking into account your lifestyle. A tummy tuck is an amazing procedure. However, it requires downtime for recovery. Though I am giving you a warning in order to fit one in before summer, not every patient can take 2 weeks off work. I get it. My job is to help develop a plan that will fit both your goals and your life, and to always be honest about what, exactly, you can expect to achieve with any procedure.
So, if your baggy sweatpants have become too comfortable, schedule an appointment to come in and speak with me about body contouring. I can have you eager to hit the beach in no time.
To find out more about a tummy tuck, Mommy Makeover, SculpSure or Coolsculpting procedure with Dr. Sean Doherty at his Boston or Brookline office, contact us today or call (617) 450-0070 to schedule a consultation.