Now that the children are settled back in school and temperatures here in Boston have dropped, many patients start turning their attention to the holidays. Thanksgiving, Hanukkah, Christmas and New Year's can be a crazy time, chock full of family, friends and colleagues, many of whom we might not have seen in a while. Looking and feeling your best is always important, but it's especially helpful during the holiday season, which can oftentimes be fraught with emotional triggers. No one wants to go to the work Holiday party or ring in the New Year feeling ragged. A thread lift is a simple non-surgical procedure to lift the skin and tissues of your face into a more youthful position. And best of all, the results are immediate.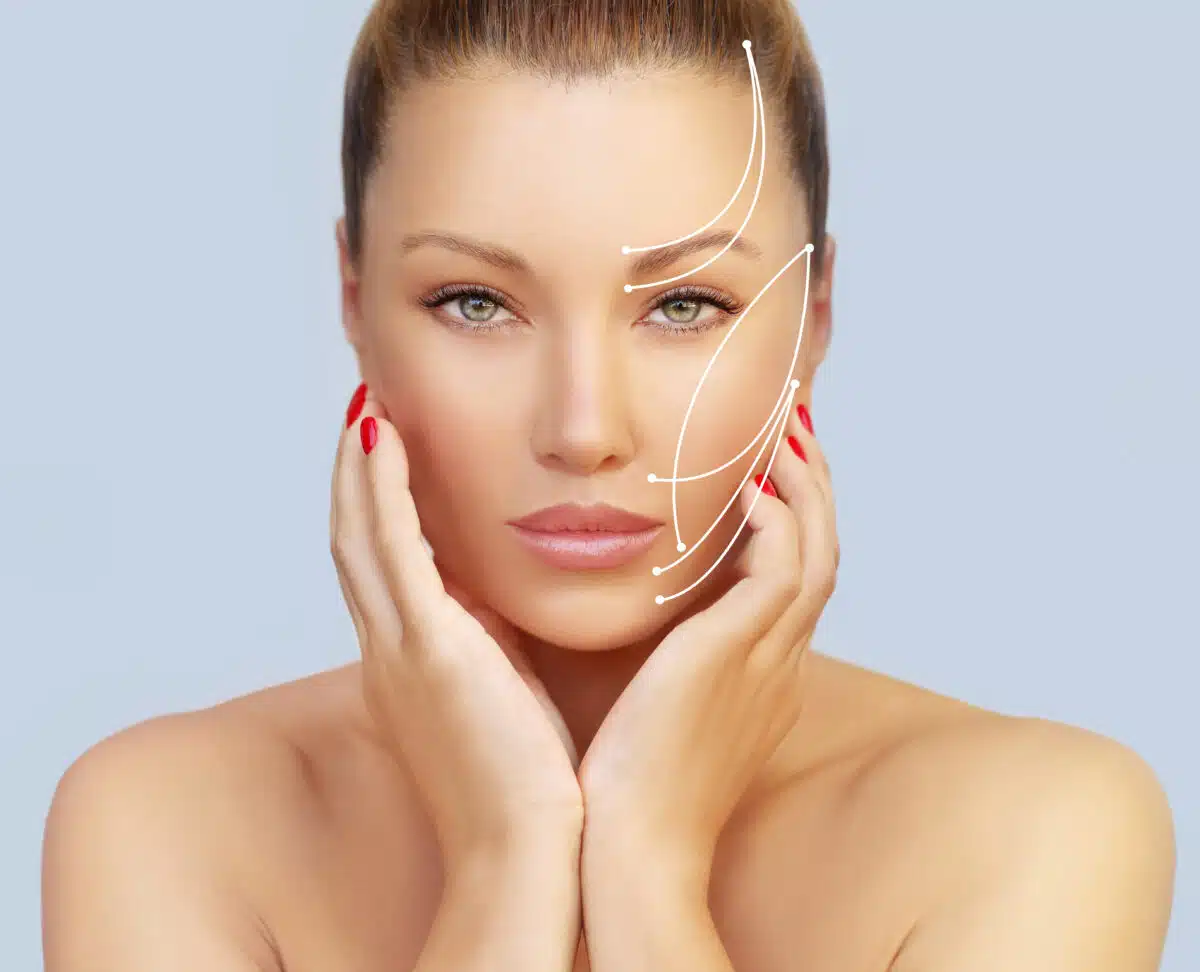 What is a Thread Lift?
A thread lift is an old procedure that was recently re-born. The procedure is pretty much exactly what the name implies. I strategically place dissolvable threads that are made out of the same biodegradable polymers that have been used in surgeries for years, beneath the surface skin on your face. I like to use PDO threads which typically have a barb to "catch" the skin. The goal is literally to grab and lift the skin and tissues of your face to a higher, more youthful position.
How Does a Thread Lift Work?
The thread lift delivers instant rejuvenation for a number of reasons. First, I place the threads into the deeper layers of the facial tissue where they mechanically perform a lift. Second, a thread lift encourages your body's own cellular rejuvenation. Anytime that the skin is "stimulated" whether from a scalpel, laser or injectable needle, the body's recovery response is to make it thicker, stronger and smoother. It does so by producing more collagen and elastin. Having more collagen means that the underlying structure of your skin is stronger and therefore, more lifted. Having more elastin means that your skin is tighter and more capable of bouncing back after you smile, laugh or frown. In short, a thread lift rejuvenates the skin and tissues of your face both vertically and horizontally.
Pros & Cons of a Thread Lift
The thing about a thread lift is that it's gotten a lot of media attention lately, making it sound like the second coming. Instead, like anything in life, a thread lift has both pros and cons. Pros include:
Non-surgical
Quick
Local, not general anesthesia
Minimal downtime
Immediate results
Lifts more & lasts longer than injectables alone
A thread lift, however, does not deliver permanent results. It will need to be repeated every year or so. Furthermore, it's never going to deliver as dramatic of an improvement as a facelift — particularly if you have a severe amount of sagging.
Are You a Candidate for a Thread Lift?
It's important with any aesthetic treatment that you have realistic expectations. I often refer to the thread lift as an in-between procedure. It's going to produce lift whereas an injectable will produce volume, but it's definitely not the same as a facelift. A surgical facelift is the gold standard in facial rejuvenation because it gives me the most access and control so that I can truly re-sculpt your skin, tissues and muscles into a more youthful position. But not everyone wants a surgical procedure or frankly, needs one.
A thread lift may be an ideal option for any patient, male or female, who is in good overall health, bothered by a moderate amount of sagging skin and who:
Does not want surgery
Can not have surgery due to a medical condition
Has a lifestyle that precludes the downtime associated with surgery
Combining Thread Lift with other Procedures
I've been performing thread lifts for a long time and I've found that the key to a really substantial outcome is combining a thread lift with other non-surgical modalities to address all of the different components of facial aging such as:
Skin texture
Volume loss
Skin elasticity
The right combination of procedures is always going to depend on your unique needs. But in general, I will combine PDO threads with fillers to address volume loss, Botox to improve overall facial appearance, along with micro-needling and/or lasers to improve your skin texture. I may also recommend a Profound treatment, which combines micro-needling with radiofrequency (RF) energy, for further lift or neck liposuction to address fatty deposits in the neck and chin/neck juncture. All of this will be discussed in detail during your initial novathreads Boston consultation. My goal is to deliver substantial and effective facial rejuvenation, without incisions or downtime, so that you can look and feel fantastic this holiday season.
To find out more about a thread lift with Dr. Sean Doherty at his Boston or Brookline office, contact us today or call (617) 450-0070 to schedule a consultation.