If you already have breast implants or are considering breast augmentation, it's important to keep in mind that a breast implant is a medical device, not a lifetime device. As with the battery in your car, at a certain point, you will probably need to have your implants replaced. Changes in body contour due to pregnancy or menopause, for example, can necessitate breast implant exchange surgery, but one of the most common reasons why my breast implant exchange boston patients come in to discuss one is simply due to a changing aesthetic. What looked great at 24 may no longer be your cup of tea at 44. In fact, some patients who received their implants young decide to take them out altogether. This can be an especially nice option if you've gained weight, and no longer need as much volume in your chest. Since there are so many underlying factors driving the need for this particular surgery, the cost of a breast implant exchange can vary. I take budget seriously. This is why I encourage my patients to schedule an in-person consultation to discuss their concerns. It's the best way for me to assess what, exactly, needs to be done so that I can give you an accurate breakdown of what you can expect to spend.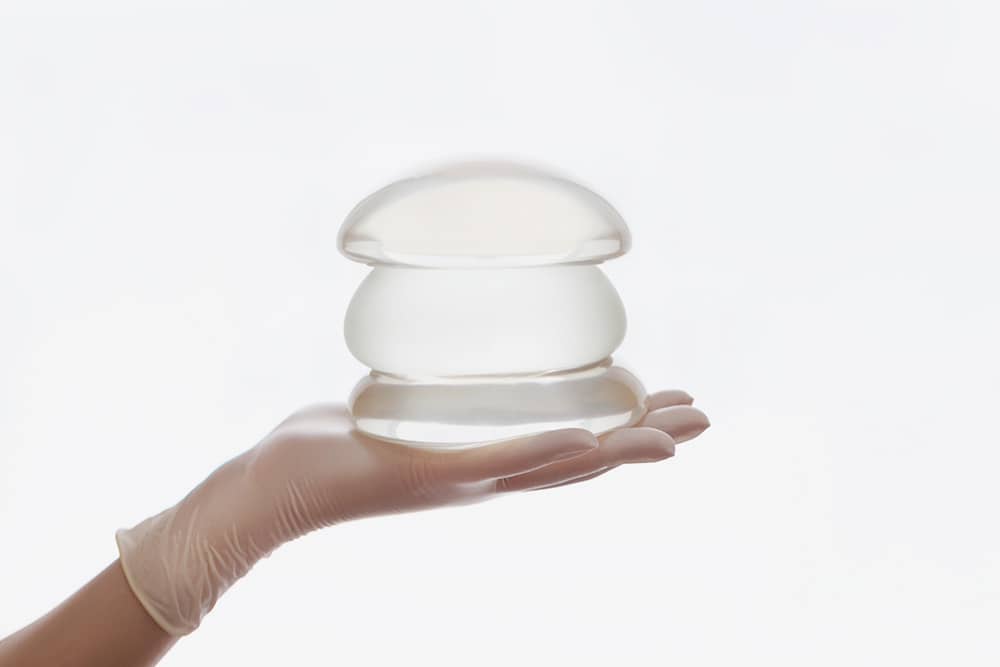 Breast Implant Exchange Options
The simplest breast implant exchange is one where we swap out your old implants for a new version of the same size, using the same incision. Typically, this is a pretty straightforward surgery. However, certain lifestyle choices such as multiple children and weight gain/loss may have weakened the skin and tissues of your breasts. This can result in:
Implant malposition
Sagging
Unwanted change in the shape of your breast
In order to achieve your desired outcome, we may need to combine your breast implant exchange with a breast lift and/or surgical scaffolding. The former will lift your breasts back to a higher position on your chest wall while the latter provides support, akin to an internal bra, for damaged skin and tissues so that they have the strength to hold your implants in their proper place. The scaffolding acts as a temporary support for the breast, and ultimately dissolves once your body has created its own substantive tissue in its place.
We may also decide to change the size of your implant. If you've gained volume in your breasts, as already mentioned, you may even want to take your implants out altogether. Removing them completely, however, typically leaves patients with some extra skin that will need to be addressed with a breast lift. All of these choices will be discussed with you in detail during your consultation as well as how they might affect your bottom line.
Other Variables that Affect Breast Implant Exchange Cost
Other variables that can affect your breast implant exchange cost include:
Type of implant
Fat grafting
Time in the OR
Anesthesia needs
In general, I like to use a smooth, round silicone gel breast implant as I think it delivers the safest, longest-lasting, and nicest-looking result.
There are also specific implants for delivering a specific look. The Mentor Boost, for example, is great for patients who want more upper pole fullness. This is that round appearance in the upper portion of the breast that so many women desire. Fat grafting, a procedure where we remove fat via liposuction from another part of the body, such as the abdomen or hips, and strategically place it into your breasts can also be a great way to increase volume in the upper pole. I also like to use fat grafting to camouflage the edges of an implant in patients with very little upper body or chest fat.
Complex Procedures Require More Time
Another factor that needs to be considered when budgeting your procedure is operating room time. The more complex a procedure, the more time I will need in the OR. A breast implant exchange with a breast lift and fat grafting is a longer procedure than just swapping out the same size implants. The length of the procedure also dictates the level of anesthesia that you will need. A longer procedure is going to require general anesthesia, which is more expensive, while a shorter procedure may often be safely executed under local anesthesia if you desire. Some patients just feel more comfortable going "under" and are willing to pay more for that peace of mind.
Breast Implant Exchange Cost in Boston
Excluding OR and anesthesia costs, here are some ballpark figures in terms of what you can expect to spend for some of the most popular breast implant exchange options in one of my Boston area surgery centers:
| | |
| --- | --- |
| Basic Breast Implant Exchange | $8,000 – $10,000 |
| Breast Implant Exchange with a Breast Lift | $17,000 – $19,000 |
| Scaffolding with Implant Exchange & Lift | $18,000 – $20,000 |
| Implant Removal with Breast Lift | $15,000 – $17,000 |
| Lift, Implant Removal & Fat Grafting | $16,000 – $18,000 |
So, if you are feeling the need to hit the refresh button on your breast implants, make an appointment to come in to discuss your options. To find out more about the cost of a breast implant exchange, or any other surgical or non-surgical procedure with Dr. Sean Doherty at his Boston or Brookline office, contact us today or call (617) 450-0070 to schedule a consultation.