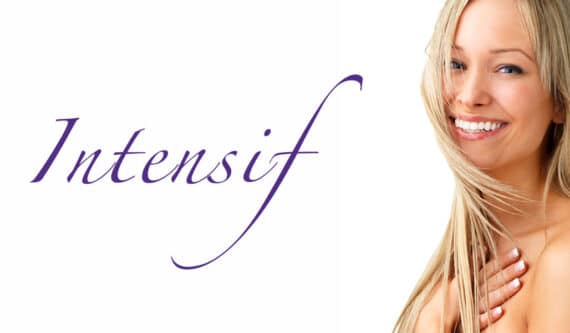 The EndyMed Intensif procedure is a handheld microneedling device that emits heat into the dermis if the skin to create new collagen. The result is smoother and more youthful appearing skin. Microneedling has a long history as an effective treatment for facial rejuvenation, especially for skin around the eyes and for vertical lip lines. Now, this old and proven technique is combined with radio-frequency energy for more effective results. Needles create punctures in the skin that stimulate the body's natural healing process. The EndyMed Intensif emits a controlled beam of radiofrequency energy deep below the skin surface to gently heat tissues and stimulate collagen and elastin production to improve skin's appearance.
The EndyMed Intensif treatment provides effective dermal skin remodeling deep within the skin to revive and rejuvenate the natural production of new collagen and elastin. Treatments with the EndyMed Intensif technology trigger the skin's natural healing processes. This rejuvenated and refreshes the skin while reducing the appearance of wrinkles, acne and traumatic scars in all skin types.
EndyMed Intensif treatment advantages
It is a minimally invasive option for the treatment of acne scars, deep wrinkles, stretch marks and dilated pores. EndyMed Intensif offers consistent results with minimal pain and downtime.
EndyMed Intensif's sterile, high quality Gold Plated microneedles are tiny (300 microns thin) and tapered to ensure a high level of efficacy and safety with minimal discomfort.
EndyMed Intensif's shock-free motion needle insertion mechanism allows for minimal discomfort for effective and consistent treatments every time.
EndyMed Intensif's proprietary Fractionated Pulse Mode (FPM) provides enhanced heating volume for optimal collagen remodeling.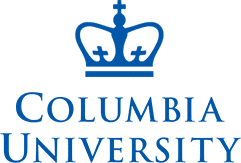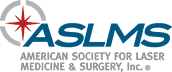 How Does EndyMed Intensif Work?
The EndyMed Intensif device uses radiofrequency energy and microneedles to safely heat and remodel the skin. The process of heating skin causes it to contract and tighten. It also activates new collagen production. The end result is smoother and more youthful skin. By gently heating and stimulating skin, the EndyMed Intensif treatment prompts skin to initiate its natural healing process. This yields thicker, stronger and smoother skin.
Is microneedling really expensive?
The cost of a microneedling procedure is going to depend on the size of your treatment area, the severity of your skin issues, and which procedure we decide is best for your individual anatomy and needs. EndyMed Intensif is a milder microneedling procedure that is performed by an aesthetician. The cost of an EndyMed Intensif Microneedling session runs between $350-$1,250, depending on which areas are being treated. And most patients will require more than one session to achieve their desired results.
What does the EndyMed Intensif procedure treat?
The EndyMed Intensif treatment is ideal for patients who are bothered by Acne Scars, Deep Wrinkles, Stretch Marks and Prominent and Dilated pores.
When are the EndyMed Intensif results visible?
Some patients see dramatic results after a few weeks but most see significant changes 3-6 months after treatment. Skin can continue to improve for up to a year after a treatment. skin will continue to respond to the treatment and heal itself for up to a year.
Differencs between EndyMed Intensif an other treatments
There are many differences. EndyMed Intensif combines RF energy with needling. This dual treatment is much more effective in stimulating collagen synthesis and fibroblast stimulations. The EndyMed Intensif procedure utilizes thin, tapered microneedles, which only measure 300 microns. With the EndyMed Intensif treatment, physicians are able offer a mechanism that provides shock-free needle insertion, so there is as little patient discomfort as possible.
EndyMed Intensif Candidates
As with all elective cosmetic treatments, ideal patients are healthy, not pregnant and not taking any medicines that thins their blood. The EndyMed Intensif treatment can be tailored to any patient. Skin safety is ensured and patients of every skin color will benefit from a treatment.
Boby areas treated with EndyMed Intensif
The EndyMed Intensif microneedling procedure produces amazing skin rejuvenation results on many areas of the body. Patients should be evaluated to determine safety and appropriate expectations. Popular areas to be treated are the face, upper lip, lower eyelids, cheeks, jawline and chin. Deep wrinkles, acne and traumatic scars, age stretch marks and spots are greatly improved with EndyMed Intensif treatments.
EndyMed Intensif treatment duration
This is a relatively quick procedure; however you will also need to arrive 30-45 minutes prior to treatment for application of anesthetic cream. Treatments take 20-30 minutes.
Expectations during EndyMed Intensif
Prior to the procedure, numbing cream will be applied to the targeted skin for comfort. During the treatment, the microneedling hand-piece will be moved over the skin and will make micro-channels of stimulation. Patients report feeling a sensation like sand paper moving over the skin. Patients also report they feel the temporary warmth from the radio frequency energy. After the treatment, skin may appear red. Many patients say this is similar to a sunburn.
Expectations after EndyMed Intensif
Most patients report some redness, which typically resolve within 24 hours. There is minimal down time and patients may continue with normal skin care regime after 48 hours. It is best to allow any serum that is applied after the treatment to stay on the face overnight. Sun Screen may be irritating for the first few days and patients need to avoid direct sun exposure for the first few days after treatment. Patients often wear a hat or scarf to protect their skin. Bruising can happen in sensitive areas and typically resolve in a few days. Scabs from wound healing are normal and temporary. They should not be picked or removed, as it can result in pigmentation or scarring.
EndyMed Intensif Frequently Asked Questions
What EndyMed Intensif office is near me?
If you live in the state of Massachusetts, Dr. Sean Doherty offers EndyMed Intensif among its services. For a full list of services, please visit our Locations page.