Your lips are not just the frame for your mouth. They also help to anchor the lower part of your face. As the lips loose volume and begin to thin with age, facial proportion can be thrown off in its entirety. For some women, the lips turn inward, and centralize. This creates a tense, pursed lip. Re-plumping and restructuring the lips with an appropriate amount of filler can be a very simple way to rejuvenate your entire face. The important word in that sentence, however, is "appropriate". We've all seen photos of celebrities with a Trout Mouth — over puffed lips that make the person's mouth look perpetually open. It's not an attractive look – neither is the Duck Lip look.
Part of the problem is that in the past, there was not a filler specifically designed for the lips. Plastic surgeons had to make do with what they had and the results were not always ideal. Today, that is no longer the case. Juvéderm Volbella® was specifically designed to deliver a subtle boost to your lips. As the lightest weight Vycross™ filler, it is great for adding just a bit of volume as well as smoothing out fine lines and wrinkles. The end result almost makes you look like you are wearing a fantastic lip gloss.
Board Certified Plastic Surgeon Dr. Sean Doherty is a master at injectables. His goal is to deliver a non-surgical facial rejuvenation by combining the exact right fillers for your individual anatomy and needs. The end result is a completely revitalized look that is still you. It is subtle and completely natural looking. Dr. Doherty is a firm believer that his "work" should always be imperceptible. He will often combine fillers with Botox®, micro needling or laser skin resurfacing for a life-changing result. As with any aesthetic procedure, it is important that you be assessed in person.
Volbella® Consultation
Even though it seems as though everyone is getting filler these days, that does not mean that you should let just anyone inject your face. Any injectable, including filler, is a medical procedure. In the hands of a skilled plastic surgeon with a deep understanding of facial anatomy, filler can be transformative. But in the hands of someone without the experience, training or artistic eye to deliver a safe, beautiful result, things can go very, very wrong. Dr. Doherty is trusted by Allergan, the manufacturer of both the Juvéderm ® line of fillers as well as Botox®, to be a peer-to-peer injector trainer and instructor. This expertise is invaluable for delivering truly superior results.
During your consultation at one of his Boston area offices, Dr. Doherty will listen closely to what bothers you about your lips. He will ask about your medical history, assess how your mouth interacts with the rest of your face, and examine your skin tone, texture and elasticity. He will inquire about any previous surgeries and/or facial treatments, and talk to you about both your immediate and long term facial aging goals. Then, together, you will come up with the treatment plan that best suits your needs, anatomy, and lifestyle.
What is a Dermal Filler?
One of the main goals of the in-person consultation is patient education. Many patients seem to think that filler and Botox® are interchangeable. They are not. Though they are often thrown together under the heading injectables since they're both administered through a very fine needle, what they achieve is completely different. Botox® works by temporarily relaxing the active muscles in the treatment area. This is why it's ideal for the 11 lines between the eyebrows. Fillers, on the other hand, replace lost volume. This makes them ideal for treating:
Fine lines & wrinkles
Deep grooves
Hollows
Lips that have thinned with age
Most fillers, including Volbella®, are hyaluronic acid or HA fillers. Hyaluronic acid is a naturally occurring substance in the body that provides hydration. Besides being extremely safe and effective, one of the benefits of an HA filler is that the results are reversible.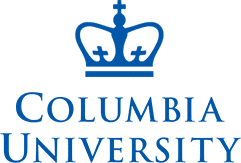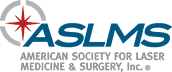 What Makes Volbella® Different?
Allergan makes an entire line of Juvéderm fillers. What makes each filler unique is the weight of the individual molecules. For example, Voluma® is the heaviest Juvéderm filler. This makes it best for treating areas with a large degree of volume loss such as sunken or hollow cheeks. Volbella®, on the other hand, is the lightest weight Juvéderm filler. This is why it is so good for:
Lip Injections
Fine lines around the lips & eyes
The crepiness that can crop up around the mouth & lower face
Like Juvéderm Voluma® and Vollure™, Volbella® is made with Allergan's proprietary Vycross™ technology.
Why is Vycross™ Technology Good?
Most filler is made from 100% high molecular weight hyaluronic acid (HMWHA). However, the fillers made with Vycross™ technology consist of a combination of both low and high molecular weight hyaluronic acid (HA). This is what makes them so innovative because it helps improve what's called the cross-linking efficiency of the HA chains. What this means for the patient is that fillers made with Vycross™ technology such as Volbella®:
Are smoother
Deliver a more natural looking result
Are easier to inject so they are less painful
Have longer lasting results
Good Candidates for Volbella®
A good candidate for Volbella® is any healthy patient over 21 who seeks:
A subtle, smooth lip voluminization
To decrease lip lines and wrinkles
Minimize fine lines around the eyes
Address uneven skin tone & texture around the mouth
Potential patients should not be pregnant, breastfeeding or taking any medications that can thin the blood such as aspirin or ibuprofen. Patients who are at risk for getting cold sores around their mouth should also discuss taking an anti-viral medication prior to getting a lip augmentation with filler.
With Volbella®, your lips will never look weird or unnatural. Instead, the end result is extremely subtle while still being effective. Volbella® can literally take years off of your appearance. Another benefit of Volbella® is that it is less hydrophilic than other fillers. This means that there is less swelling associated with these injections although Volbella® patients should still expect to be minimally swollen for about 24-36 hours after their procedure. The results from Volbella® injections typically last up to 12 months. So, if your thin lips are making you look perpetually cranky, schedule a consultation to come in and speak with us about Volbella®. You'll be surprised what a spring in your step this easy procedure can deliver.
To find out more about Juvéderm Volbella® with Dr. Sean Doherty at his Boston or Brookline office, contact us today or call (617) 450-0070 to schedule a consultation.
FAQ's about Volbella®
Is Volbella® the Best Filler for the Lips?
Filler, just like any other aesthetic procedure, is never a one size fits all. In general, Volbella® alone is ideal for first-time lip augmentation patients or patients who need only a very slight "bump" in volume. It is a great option for older patients who want to rebuild the structure of their lip framework, something that diminishes with time. I will often combine Volbella® with other fillers as each different filler addresses a different issue. For the lips, I may use Volbella®, Restylane Silk®, Juvéderm Ultra® and/or Juvéderm Ultra Plus®. The right combination for you is going to depend on your anatomy and goals. This is one of the many reasons why an in-person evaluation is crucial. It allows me to assess your facial structure and really give a detailed recommendation as to the best anti-aging plan for your individual face.
How much does a lip augmentation cost?
The price of a lip augmentation is going to depend on which filler or fillers we decide to use as well as how much volume we want to add. During your initial consultation, I can give you a more accurate idea of the cost of a lip augmentation after I assess your skin and tissues, and discuss your desired outcome. Volbella®, which is the Juvéderm filler specifically designed to naturally augment your lips, runs between $750-$950 a vial. Keep in mind that the results are not permanent so you will need to repeat the treatment every 10-12 months to maintain your results.
Does Volbella® Hurt?
Maybe a little. Most patients describe an injectable procedure as uncomfortable, not painful. However, every patient does experience pain differently, and the lips are a sensitive area. To combat this fact, every Juvedérm Volbella® injection contains lidocaine which is a numbing medicine that helps to keep you comfortable during your treatment. I also apply a topical numbing cream and ice prior to a lip injection in order to further decrease any patient discomfort. Some patients may require a lidocaine block to help numb the area more aggressively. All of these options will be discussed with you in detail during your initial consultation.
Will my lips really look natural afterwards?
Yes. The results from Volbella®, in particular, are very subtle. But the benefit can be enormous. Thin lips are extremely aging. They can also make you look and feel perpetually irritated or "pinched". Restoring some soft plumpness to the lips and mouth can literally take years off of your face.
How is Volbella® different from other fillers for the lips?
It's the proprietary Vycross™ technology that really makes Volbella® so revolutionary. This is the lightest weight filler which is one of the reasons why it delivers such natural looking, subtle results while still being an effective "plumping" agent. Vycross™ also makes the gel incredibly smooth, and durable. The latter has often been a problem with the lighter weight fillers — the results simply don't last that long. But Volbella® results can last up to a year.
Is Volbella® only effective at treating the lips?
No. Although initially designed for lip augmentations, I use Volbella® to smooth out fine lines and wrinkles around the mouth and address any crepiness in the lower face in the right patient. It is also great for treating early wrinkles around the eyes. I also like to use it in combination with laser and micro needling procedures for total facial rejuvenation.