Plump, smooth lips are youthful looking lips. Adding an appropriate amount of filler with a lip augmentation with fillers procedure is a safe, easy way to feel more vital. It can also restore proper proportion to your facial features, making you appear more youthful. Some patients are simply born with thin lips. Everyone, however, loses volume in their lips with age. Father Time exacts his toll on the skin and tissues everywhere by reducing your skin's ability to produce collagen and elastin. These two powerhouses provide structure and elasticity. Without them, the lips flatten and thin, and the texture can become uneven and crinkly. Age may also cause your lips to change color. Furthermore, many patients develop lines around the mouth that can be extremely aging. Restylane® KYSSE is a cutting-edge, hyaluronic acid (HA) filler that is cross linked in a specific manner. The end result is a long-lasting, malleable gel that molds to your own tissue. By becoming one with your lips, Restylane® KYSSE delivers a naturally full, smooth and plump look to your lips while still allowing for total flexibility of movement when you talk, smile, and kiss.
Board-Certified Plastic Surgeon, Dr. Sean Doherty, is an expert when it comes to dermal fillers. The lips, in particular, are an area where experience makes a big difference. Everyone's lip volume starts decreasing in their 20's. Adding some of that volume back into your lips earlier, rather than later, makes it easier to maintain your original lip structure without running the risk of over-puffing the lips. While Dr. Doherty uses a number of different fillers for his lip augmentation with fillers procedure such as Juvéderm Ultra, Restylane®, Juvéderm Volbella® and Restylane® KYSSE, he understands the subtle intricacies of each, and is a master at choosing and combining the exact right fillers for his Boston area patients' individual anatomy and needs. What he likes about Restylane® KYSSE is that it provides patients with lip structure, but not puffiness.
What Makes Restylane® KYSSE Unique?
Restylane® KYSSE is a clear, gel filler made with Galderma's proprietary XspresHAn technology. This unique manufacturing process combines hyaluronic acid (HA), which is a naturally occurring sugar found in the body, and crosslinks it in a specific manner and pattern to produce a much longer lasting filler for the lips. Results from a lip augmentation with Restylane® KYSSE may last up to a year or longer. However, the really exciting thing about this filler is that it actually changes the way that the hyaluronic acid (HA) binds inside your lip because the HA actually binds to itself. This allows the filler to stretch with your facial expressions and then retract back into its prior space. The end result are lips that look and feel completely natural whether you are talking, smiling or kissing.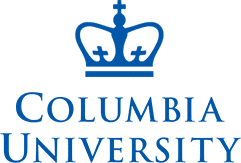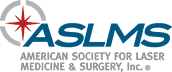 Benefits of Restylane® KYSSE
There are numerous benefits to using Restylane® KYSSE for your lip augmentation with fillers procedure. It is:
Safe
Increases volume
Restores structure
Diminishes lip lines & lines around the mouth
Enhances lip color
Delivers long lasting results
Maintains total flexibility of movement
Produces natural looking & feeling results
Restylane® KYSSE Consultation
As with any aesthetic procedure, it is important that you be assessed in person. Social media has had a definite impact on the popularity of lip augmentation procedures. However, it is important to keep in mind that no two people have the same lips. So, even though your favorite social media influencer or even your sister looks great with a certain filler, this does not mean that it is the right choice for you.
During your lip augmentation with fillers consultation, Dr. Doherty will listen closely to what bothers you about your face and lips. He will inquire into your medical history, family history as well as any other aesthetic procedures that you may have had in the past. Then, he will perform a thorough physical examination to assess:
Relationship of your lips to the rest of your face
Skin tone, texture & elasticity
Lip color
Placement and degree of perioral lines, if any
Together, you will discuss the best filler or fillers for your anatomy and goals.
Ideal Candidate for Lip Augmentation with Fillers
One of the nice things about Restylane® KYSSE is its ability to even out the structure of your lips without adding too much volume. This has historically been a problem with the lip augmentation with fillers procedure. Using a thicker filler that has more support could often result in lips that were over-puffed aka the dreaded "Trout Mouth". The fact that Restylane® KYSSE is able to balance structure and volume is also what makes it great for patients of all ages. It is an ideal product for keeping lips at the size and shape that they are supposed to be!
The ideal candidate for a lip augmentation with Restylane® KYSSE is any man or woman in good overall health who is bothered by lips that:
Lack volume
Have changed color
Exhibit a crepey texture
It is also ideal for treating perioral lines around the mouth and/or on the lips. Though extremely safe, you will want to delay your lip augmentation with fillers procedure if you:
Have an active cold sore, cut or rash on the lips and/or mouth
Are pregnant or breastfeeding
Have recently undergone another laser or micro-needling procedure
Restylane® KYSSE Procedure & Recovery
A lip augmentation with fillers procedure is performed in the office as an outpatient procedure. Your lips and mouth area will be numbed with a topical numbing cream and ice. Furthermore, every Restylane® KYSSE syringe contains the analgesic lidocaine to further reduce any discomfort. Once the area is completely numb, Dr. Doherty will strategically inject the filler through a very fine needle. He may also use a cannula with certain patients.
Afterwards, you can expect some swelling and redness. Bruising is rare, but can occur with any injectable. Although you can return to your normal routine immediately, Dr. Doherty does ask his lip augmentation with fillers patients to avoid sun exposure until the swelling subsides and refrain from exercising until 24 hours after your procedure.
So, if you desire a little more plump in your pout, schedule an appointment to come and discuss Restylane® KYSSE. You will walk out the door with kissable lips that look like you, only better.
To find out more about a lip augmentation with fillers procedure with Restylane® KYSSE with Dr. Sean Doherty at his Boston or Brookline office, contact us today or call (617) 450-0070 to schedule a consultation.
Restylane® KYSSE FAQs
Does a Restylane® KYSSE procedure hurt?
The lips are one of the more sensitive areas on the face for most patients. Having said that, patients typically describe a lip augmentation with fillers procedure as being uncomfortable, not painful. I pretreat all of my patients with a combination of ice and a topical numbing agent. Furthermore, the injection itself contains the analgesic lidocaine. My goal is for the procedure to be as comfortable as possible. If you have a low pain threshold or anxiety about pain, let me know during your consultation, and we can discuss further options for reducing your discomfort. 
Is Restylane® KYSSE expensive?
One of the things that I love about Restylane® KYSSE is that a little goes a long way. I typically only need one syringe for an average lip augmentation with fillers patient. This means less sticker shock on the front end. However, the other nice thing about this filler is that your results will last for a year or longer so it saves you money on the back end as well. This may make it a more economical option than other lip fillers.
How do I know which lip filler is right for me?
You don't. This is why you see a Board-Certified Plastic Surgeon such as myself who has a lot of experience with dermal fillers. Every patient is unique and no two pair of lips are the same so it is never one size fits all. This is why I encourage patients to schedule an in-person consultation.
How long does it take for the swelling to subside after a lip augmentation with fillers procedure?
Swelling in the lips can take longer to resolve than in other areas of the face. The exact amount of time is going to depend on your body and the care that you take both before and after your procedure. Generally, the swelling should completely diminish within two weeks. However, you are probably going to be the only one who will notice it after the first couple of days.
I get cold sores. Can I still get fillers in my lips or is it dangerous?
It is not dangerous to get fillers in your lips or around your mouth if you are prone to cold sores. However, you do not want to have the procedure done if you have an active cold sore as it may further irritate the condition. For patients with a high propensity for cold sores, I often have them pretreat with Valtrex before getting any fillers around the mouth. This would be discussed in detail during your initial consultation.