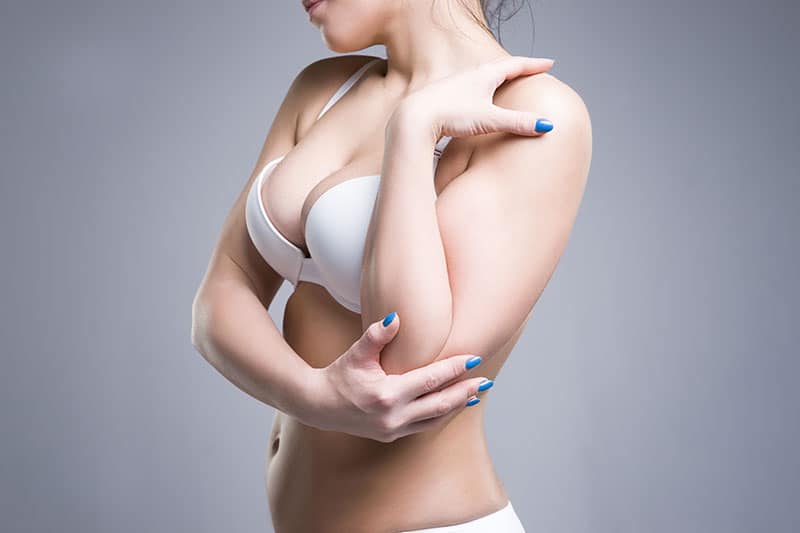 Some women are not happy with the size and shape of their breasts. A breast augmentation can be a great option for restoring proper proportion to your torso by increasing breast volume. The goal of the procedure is to improve the shape of your breast, creating a sense of harmony. This, in turn, may make your waist look smaller, your abdomen appear flatter, and your buttocks seem more lifted. This 360° rejuvenation is one of the many reasons why a breast augmentation remains one of the most popular aesthetic procedures in the world. Deciding to have the surgery, however, is only the first in a series of decisions that you will need to make with your surgeon. One of these is what type of breast implant you want: silicone or saline. While the former has historically been the more popular choice due to its ability to deliver a more natural look and feel to your breasts, the Ideal Implant is changing the conversation by combining the peace-of-mind of saline with the feel of silicone.
Board-Certified Plastic Surgeon, Dr. Sean Doherty, is a breast surgery expert. Over his many years in practice, he has successfully placed every kind of implant on the market so he understands the subtle nuances of each. He primarily uses round, silicone gel implants for his Boston area patients because they consistently deliver a great looking result. However, with the Ideal Implant, he now has a saline option with enough structure to create the kind of pleasing shape that you both desire. It is exciting as he is a firm believer in giving his patients options, and some patients want or need a saline implant.
Breast Augmentation Consultation
It is important when considering any kind of aesthetic procedure that you first schedule an in-person consultation. The internet can be a fantastic resource for educating patients on the various breast procedures. However, the world wide web does not discriminate, and in order to obtain an exemplary result, it is critical to choose the right procedure for your unique anatomy and needs.
During your breast augmentation consultation, Dr. Doherty will listen closely to what bothers you about your body contour. He will inquire into your medical history, family history and any prior procedures you may have had, both surgical and non-surgical. He will then perform a thorough physical exam to assess your:
Skin tone & texture
Breast volume
Location of nipple in relation to inframammary fold or crease beneath your breast
Together, you will go through photos of breasts that you like. The goal is to ascertain the "look" that you want to achieve. Dr. Doherty will also have an honest discussion about breast implant safety.
Ideal Candidate for Saline Implant
The ideal candidate for a saline implant typically falls into one of two categories. The first are women whose body type may make them a better candidate for saline. These are patients who have a good amount of native breast tissue to camouflage the edges of an implant. For thinner patients, a saline implant may have a higher propensity to be seen and/or felt with certain movements or in certain clothing. Patients with more breast tissue do well with traditional saline implants. The second category is a woman who is concerned about gel implants.
Silicone gel breast implants are one of the most studied medical devices in the world. Their safety has been proven time and time again through rigorous testing. Furthermore, the complication rate for any kind of breast implant is extremely low. It is not, however, non-existent. So, if your silicone implant does rupture, the leak is not immediately noticeable. In fact, a patient will need an MRI in order to confirm and locate the tear. One of the many benefits of the Ideal Implant is that there is no risk of this kind of silent rupture. If a saline implant develops a leak, your breast will noticeably deflate.
Benefits of the Ideal Implant
Benefits of the Ideal Implant include:
Safety of saline as a naturally occurring substance in the body
Lower rupture rate & higher rupture strength compared to other saline implants
Zero risk of silent rupture
No MRI needed to detect a leak
Innovative design
It is the latter that really sets the Ideal Implant apart from its competitors. This is a saline implant with enough body and structure to act, look and feel similar to a silicone implant.
Unique Design of Ideal Implant
The makers of the Ideal Implant wanted to create a breast implant that could deliver the look and feel of silicone, but with the peace-of-mind that comes with a saline fill. The challenge, as discussed, was in creating a saline implant with the same kind of robust feel as silicone. They spent years researching and testing various design options before settling on the current configuration. Comprised of a series of implant shells that are nested together with multiple different chambers to hold the saline, it's similar to a water bed. This unique design helps:
Control the movement of the saline so the implant is more stable
Creates a saline implant with more structure or body
Helps reduce the risk of folding or wrinkling
The latter has been a consistent issue with saline implants, particularly in thin patients. It is also thought to be the number one contributing factor to implant rupture so this benefit is critical. The Ideal Implant is also designed with lower outside edges so that it better fits within the natural contours of your chest wall. In short, the Ideal Implant means that you can have all the safety benefits of saline without having to sacrifice the look and feel of your result. It's truly a win-win.
To find out more about a breast augmentation with the Ideal Implant, or any other surgical or non-surgical procedure with Dr. Sean Doherty at his Boston or Brookline office, contact us today or call (617) 450-0070 to schedule a consultation.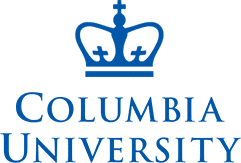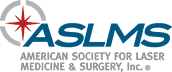 FAQs about the Ideal Implant
Is a saline implant really safer than a silicone implant?
Both saline and silicone implants are safe, well studied devices. They can, on occasion, rupture. The rate is low for both although saline, interestedly, has a slightly higher rupture rate than silicone. The real difference comes after a rupture. First, if a saline implant develops a tear, you'll know right away as your breast will deflate. Second, saline is a naturally occurring substance in the body so there is no danger in your body reabsorbing the saline. With silicone, you won't know if there is a silent rupture unless you have an MRI. However, it is a misperception that your body will be flooded with silicone in the event of a rupture. The current silicone gel implants have multiple shells so that the silicone does not leak out into your system. Regardless, some patients just feel more comfortable putting saline into their body. It's truly a personal choice.
Do saline and silicone implants look the same?
Both come in a variety of sizes, projections and fills. However, I don't generally find saline implants to have a robust enough body to deliver the kind of pleasing shape that most patients desire. This is what I like about the Ideal Implant. It is a saline option that has a similar kind of structure as silicone. So, yes, the Ideal Implant and a silicone implant can look the same. 
How expensive is a breast augmentation with the Ideal Implant?
The cost of your breast augmentation is going to depend on any number of factors including the type of anesthesia we use, whether or not we add another procedure such as fat grafting to the upper pole, and the price of the implant itself. The Ideal Implant is more costly than other saline implants due to its unique design. I make it a point to be very upfront with patients about cost so during your consultation, we will go through the exact price of your procedure so that there are no surprises.
I am a competitive athlete. Which type of implant is best for my body type?
Without first assessing you in person, it is impossible to say. However, I typically find that most of my serious athlete patients tend to have very little body fat. For this reason, a saline implant such as the Ideal Implant may be a better option than a traditional one as there's less risk of the implant being seen or felt.
Is it easy to replace existing silicone implants with a saline option like the Ideal Implant?
It depends. If the skin and tissues of your breast are in good shape and you are not changing the size of the implant, it is a fairly simple surgery to exchange the two. I will go in through your existing incision, and make the swap without doing anything to the capsule, which is the scar tissue that your body creates around the implant. But if you are wanting to go smaller, for example, and you've maybe gained and lost some weight since you got your original implants, you may need a breast lift. My best advice is to schedule an in-person consultation with a breast surgery expert to be assessed in person and discuss your options