Many aesthetic procedures require some type of anesthesia. Even with something as simple as Botox® and/or dermal fillers, I will sometimes numb the treatment area first with a topical anesthetic cream or gel in order to make your experience as comfortable as possible. However, anesthesia is something that many of my Boston area patients find not only confusing, but stressful. I love the internet as an educational tool, but the information can be misleading. This is why I am such an advocate for the in-person consultation. In order to understand which type of anesthesia is right for you, it's important to keep in mind that anesthesia comes in a number of different forms: topical, local, IV sedation and general. All work by blocking your nerve's ability to feel pain. The right one for you is going to depend on the type of procedure we are performing, your overall health as well as your personal preference. Here's a little anesthesia 101.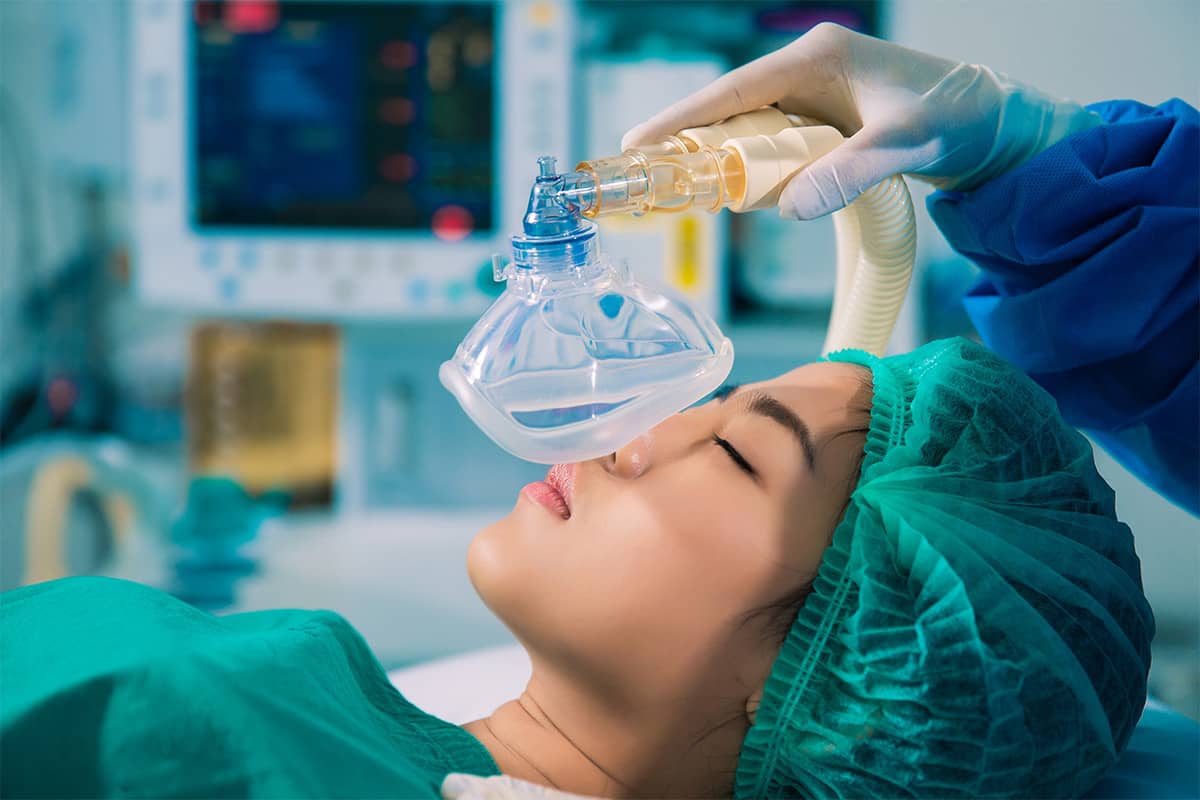 Difference Between Topical Anesthesia & Local Anesthesia
As the name implies, a topical anesthetic is anything that is applied to the surface of your skin. This includes numbing creams and numbing gels. Ice could even be considered a form of topical anesthetic. In general, I use a combination of a numbing cream/gel and ice for any injectables treatment such as:
Neurotoxins (Botox® and Dysport®)
Dermal fillers (Restylane®, Juvéderm®, Radiesse®)
Kybella®
Sculptra®
Laser and skin treatments
These are not particularly painful procedures, but my goal is to minimize discomfort in order to make your experience as stress free as possible. I also use topical anesthesia to numb the injection site when administering a local anesthetic. The latter is any numbing medication, such as lidocaine, that's injected below the surface of your skin. With local anesthesia, the numbing effect goes into the deeper tissues, allowing me to make a small, shallow incision or to inject a needle into a deeper area without you feeling it. I typically use a local anesthetic for minor surgical procedures such as:
Earlobe repair
Scar revisions
Small incision surgical procedures (liposuction, Renuvion)
A local anesthetic can be used on its own or in combination with oral analgesia (pain and relaxation pills) or IV sedation ("twilight sleep"). The latter will deliver deep relaxation without putting you completely under, but it does require an anesthesiologist.
Local Anesthesia vs. General Anesthesia
I use general anesthesia, which is the kind of anesthesia that puts you completely "under", for most of my surgical procedures including:
Breast augmentation
Breast Lift
Breast reduction
Breast implant exchange
Liposuction
Gynecomastia
Like IV sedation, the anesthesia drugs are administered through a continuous IV drip, and monitored by a board-certified, licensed anesthesiologist. While many patients would prefer to have their procedure under local anesthesia in order to avoid potential side effects associated with general anesthesia, particularly post-operative nausea, your safety is my number one concern. General anesthesia is the only safe option for my bigger body contouring procedures. While there's also, typically, a faster recovery with local anesthesia versus general anesthesia, I have to remind patients that this is really due to the fact that the procedures that can be performed under local aren't as intense, and just don't require as much recovery time.
How to Decide on the Right Anesthesia for You
Some procedures, such as liposuction, can be performed under either local or general anesthesia. It really comes down to the size of your treatment area, the amount of fat that needs to be removed, and how long the procedure will take. Sometimes, a patient may be a good candidate for liposuction under local anesthesia, but chooses general anesthesia due to anxiety. Everyone's fear of pain, and pain threshold is unique as is a patient's history. Those who've had a bad prior experience with surgery are understandably more anxious. So, individual preference is always a factor when making a decision on anesthesia as is your overall health.
During your initial consultation, I will spend considerable time talking with you about your medical history, surgical history, pain tolerance and anxiety levels in order to help you determine the right anesthesia choice for you. Some patients simply prefer to "go under", and that's fine. I work with a team of accredited, certified anesthesiologists who will keep you safe and comfortable throughout your procedure.
To find out more about any surgical or non-surgical procedure with Dr. Sean Doherty at his Boston or Brookline office, contact us today or call (617) 450-0070 to schedule a consultation.