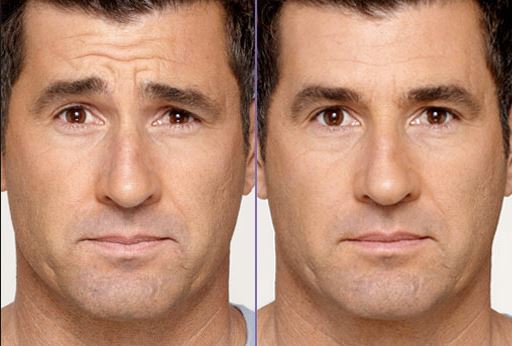 When you think of the average recipient of a Botox injection, do you picture a woman? As it turns out, you may need to adjust this popular image, as so many men are clamoring for Botox treatments that the phenomenon has coined a new phrase: "Bro-tox."
While celebrity men often admit to receiving Botox treatments, this anti-aging injection has often been predominantly used on female patients. However, the number of men requesting Botox treatments have slowly risen over the years, with an unprecedented explosion taking place since 2011. In fact, the number of male Boston Botox patients has tripled since 2011, resulting in a new market of customers who want to look just as youthful as women.
So what's behind this new trend? Take a look to see why more men are seeking out "Bro-tox" treatments:
While popular media and culture often emphasizes youth-restoring regimens for women, the truth is that men are exposed to these pressures too. Robust and experienced yet energetic men have dominated movies and campaigns as of late, especially with the rise in popularity of A-list stars like Brad Pitt and George Clooney. These actors may be flirting with 50, but they still look young and full of vitality – and that's exactly the kind of appearance more men are after.
In the business world, experience still reigns; however, more men are finding that looking old doesn't necessarily equate to being experienced. Think of it as akin to salt-and-pepper hair: you don't want to go totally gray, but you do want to let your employees and clients know that you've been around the block. Botox injections can smooth away a few stubborn wrinkles resulting in a subtle cosmetic improvement while letting male Dysport Boston patients still enjoy the advantages of decades of experience.
Business environments have become more competitive, especially as the economy still struggles to recover from the Great Recession. Looking younger with Botox injections has helped many men remain at the top of their respective industry without looking tired, haggard, and old.
If you're interested in undergoing Botox treatment , Dysport (the botulinum toxin produced by Medicis) injections, other facial injections or facial rejuvenation treatments for men, visit Sean Doherty, MD at his plastic surgery practice in Brookline, MA (serving the greater Boston metropolitan). Dr. Doherty can provide you with discreet yet effective Botox treatments, which can help you look younger without sacrificing your image of experience.
Schedule a consultation with Dr. Doherty practice today. Just fill out the form in the top right corner or call (617) 735.8735.