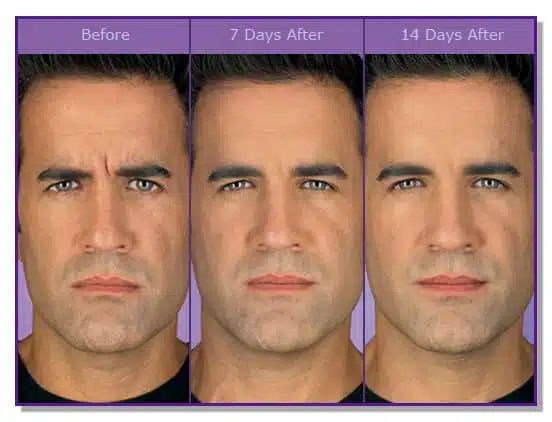 Botox is practically synonymous with effective skincare, as it's ideal for keeping those crow's feet and wrinkles at bay. But if you're a man, you might not see yourself as the typical Botox patient – and it's no wonder. Media treats Botox as a treatment for women who want to stop the march against time; what's more, Botox isn't necessarily marketed toward men, as it's perceived that men may not be as concerned about aging as women.
Unfortunately for men, they're missing out on a great way to minimize deeply etched lines around the eye area. Men are more likely than women to skip wearing sunglasses out in the sunshine, which promotes prolonged squinting that leads to deeply etched lines. What's more, men are less likely to moisturize and use eye creams, which only pronounces those wrinkles. This all leads to permanent wrinkles that can only be eased with Botox.
Botox works by temporarily blocking the nerves that encourage muscle contraction; when the muscles aren't contracting, the skin appears much more smoothed over. This causes deep wrinkles to look much lighter; what's more, it prevents the formation of other wrinkles and fine lines.
The overall result is a much more natural and youthful experience that doesn't look "overdone."
If you're interested in smoothing out some of your deep lines, here's what you need to know about Botox (or Bro-tox) for men's eyes:
Botox injections will be placed around the eyes, in the areas that are usually covered by sunglasses. The injections take about five to ten minutes to administer, and there's only minor discomfort involved.
After treatment, most men can go right back to their daily routines. This makes Botox an ideal treatment for even the busiest man, as you can stop in during lunch or directly after work.
Be sure to hold off on your gym routine for a day after you get your injections, as it's important for patients not to strain, exercise, or elevate their blood pressure in any way during the evening after the procedure.
Keep in mind that Botox is ideal for crow's feet; if you have bags under your eyes, you'll need to look at surgical options.
For more information about Botox for men's eyes, schedule a consultation with Dr. Sean Doherty. Dr. Doherty is a board-certified plastic surgeon operating out of his practice in Brookline, MA (serving the greater Boston area). Just leave us your info in the top right corner form or call (617) 735.8735