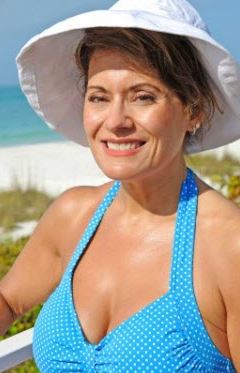 Breast revision surgery can be an excellent choice for patients who want to change or improve the appearance of their breasts. Breast revision surgery can provide patients with the option of lifting, firming, enlarging, or reducing the size of the breasts for a look that encourages confidence. Excellent candidates for breast revision surgery can include the following:
Patients who want to reduce the size of their breasts;
Patients who want to switch breast implants from saline to silicone;
Patients who wish to increase breast size in a way that appears natural (breast augmentation; fat grafting);
Patients who want to lift their breasts for a more youthful appearance (breast mastopexy); and
Patients who want to correct implant rippling and palpability.
The ultimate goal of breast revision is to provide patients with a transformation that lifts confidence levels and produces a better quality of life. Sean Doherty, MD, of Sean Doherty, MD in Brookline, MA, serving all of Boston, will work with patients to determine their ideal breast procedure based on desired appearance and current condition of their breasts.
Breast revision surgery at Sean Doherty, MD in Brookline can include the following procedures:
Revision breast augmentation: This procedure can be done to revise the type of implants used in your breasts. This is ideal for patients who want to switch from saline to silicone, as this type of implant can produce a more natural look and feel. Dr. Doherty can also change the size of your initial augmentation after approving the procedure during the initial consultation.
Revision breast reduction: If your breasts are causing you pain in your back or making it difficult for you to perform normal activities without discomfort, Dr. Doherty offers revision breast reduction, which allows him to reduce your bust to your desired cup size.
Mastopexy augmentation: This revision procedure is done to lift the breasts from their current position, thus producing a more natural and perky look. This is ideal for patients who may be experiencing a loss of volume or shape after breast-feeding or weight loss.
Fat grafting: For patients who run the risk of capsular contracture – thickened scar tissue that forms around the breast implant – Dr. Doherty can provide fat grafting augmentation procedures using natural fat deposits from your body.
In addition to these breast revision procedures, Dr. Doherty can also correct implant rippling and palpability. This is often done with the help of fat grafting.
To learn more about these innovative breast revision surgeries, schedule a consultation with Dr. Doherty today. Our Brookline, MA office conveniently serves all of Boston. Just fill out the form in the top right corner or call (617) 735.8735 to learn more.