Aging is non-discriminatory. If affects the skin and tissues everywhere on the body. In fact, your collagen levels drop by about 1% every year after age 20. This might sound negligible, but as the support structure for your skin, this breakdown can manifest in any number of ways including weak, sagging breast tissue. Other factors, such as pregnancy, weight gain/loss, and prior surgery, may also result in breast tissue that is not strong enough to deliver an exemplary, long-lasting surgical result. If you fall into this subset of patients, you may be an ideal candidate for GalaFLEX. This soft tissue support (STS) is made from an advanced, biologically derived polymer. Resembling a piece of mesh, GalaFLEX creates an internal bra of support. Over time, the mesh itself dissolves, leaving "scar" tissue of your own collagen that is 2-4 times stronger than your native breast tissue. In short, it can give you the lifted, firm breast tissue of youth.
Board-Certified Plastic Surgeon, Dr. Sean Doherty, is an expert in all areas of breast surgery. His goal with his Boston area patients is to deliver a natural-looking, youthful result that not only fits your anatomy and needs, but that will also stand the test of time. The latter used to be difficult to achieve in patients with severely compromised breast tissue, but the GalaFLEX line of surgical mesh products has certainly improved his ability to treat such patients.
What is GalaFLEX?
GalaFLEX is a brand of soft tissue support (STS) that acts like a scaffold, helping to support your breast skin and tissues following a surgical procedure such as a:
Made from P4HB, which is a naturally occurring biopolymer, GalaFLEX is completely safe. It works by providing a temporary support structure, similar to an internal bra, during the critical stages of your body's healing process. Beginning in the first month of recovery, your body will send healthy collagen cells to grow and weave within the mesh. Over the next 11-15 months, this collagen will become thicker and stronger. Ultimately, the mesh itself will dissolve, as most suture material does, and be eliminated by your body as water and carbon dioxide. You will then be left with tissue that is 2-4 times stronger than your native breast tissue at a year post surgery. This strength is what will reduce the risk of revision breast surgery and help to ensure an excellent, long-lasting result.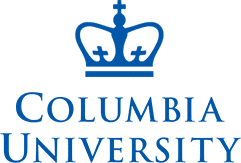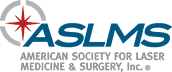 Who is a Good Candidate for Soft Tissue Support?
A good candidate for soft tissue support is any woman in good overall health who suffers from compromised breast tissue. This is the tissue that is thin and weak, and sags due to any number of factors such as:
Pregnancy
Breast Feeding
Weight Gain/Loss
Menopause
Genetics
Previous Surgery
Lifestyle choices like smoking, diet & exercise, sun exposure and whether or not you live in a city with a lot of pollution can also contribute to breast tissue breakdown. While a breast lift or breast reduction can address sagging, restoring your breasts to a higher, perky-looking position, and a breast implant can improve volume loss, your body will not be able to maintain this lifted position or hold the implant in its proper place over time if the tissues are too weak and damaged. An STS such as GalaFLEX allows Dr. Doherty to create strong breast tissue while he also sculpts your breasts into their ideal size and shape.
Benefits of GalaFLEX
Though there are a number of different STS products on the market, GalaFLEX is unique in that P4HB is derived through a proprietary biological fermentation process as opposed to chemical synthesis. The result is a mesh that is both incredibly strong and still highly elastic. This means that it can be folded and shaped to fit your unique anatomy and needs. GalaFLEX's unique properties also encourage rapid tissue ingrowth thus reducing the risk of inflammation and infection. Furthermore, it comes in a number of different shapes and sizes including:
2D (flat mesh)
3D (cup shape)
3DR (cup shape with reinforced rim)
LITE
The best one for you will depend on your anatomy and needs. Dr. Doherty will go through the pros and cons of each appropriate choice during your initial consultation. So, if you are frustrated by the look and feel of your breasts, schedule an appointment to come in and discuss whether or not breast surgery with GalaFLEX might be right for you.
To find out more about GalaFLEX, breast surgery, or any other surgical or non-surgical procedure with Dr. Sean Doherty at his Boston or Brookline office, contact us today or call 617-450-0070 to schedule a consultation.
FAQs about GalaFLEX
Is GalaFLEX expensive?
There is an additional charge for GalaFLEX that will raise the overall cost of your breast surgery procedure by about $2,000-$3,000. However, it can be one of the best ways to ensure a long-lasting result and prevent the need for revision breast surgery. As the latter is considerably more expensive, the cost of GalaFLEX is definitely worth it.
How do I know which GalaFLEX product is right for me?
You don't. That's my job. I've worked with GalaFLEX mesh since its inception, and have a deep understanding of how each product in the line works. The right choice for you is always going to come down to your anatomy and needs.
Will GalaFLEX allow me to choose a bigger breast implant?
It may. My goal with any breast augmentation procedure is to only place an implant that actually fits your torso as I want to deliver a natural-looking result, but GalaFLEX may provide you with more options.
Is it safe to place a polymer in my body?
GalaFLEX is made of P4HB which belongs to a large group of naturally occurring biopolymers known as PHAs. These exist in nature, which is why GalaFLEX doesn't cause an allergic reaction, and is easily eliminated by your body as it breaks down. Furthermore, sutures made of this material have been safely used for decades. Since safety is my number one priority, I will spend considerable time during your consultation addressing any concerns that you may have about GalaFLEX.
If I'm getting a breast lift, why do I need GalaFLEX?
A breast lift is an excellent procedure for rejuvenating the appearance of your breasts by lifting sagging skin and tissues back to a higher place on your chest wall. However, if your breast skin and tissues have been damaged and are extremely weak, they may not have the strength to hold your surgical results over time. Since neither of us want you to have revision breast surgery, GalaFLEX can be a great tool for providing the internal structure that can maintain long-lasting results.
How can I tell if my breast tissue is severely compromised?
You schedule an in-person consultation with a Board-Certified Plastic Surgeon such as myself with breast surgery experience. During our meeting, I will perform a thorough physical exam. One of the reasons for this is to ascertain the overall health of your breast tissue in order to determine whether or not GalaFLEX is right for your needs.
I've already had one revision breast augmentation. Can GalaFLEX prevent another implant from falling out of position?
Without assessing you in person, it's impossible to say for certain, but that is the goal. When your breast tissue is weak, it may not adequately support the weight of the implant, and the implant may move either down or to the side. With GalaFLEX, we can create a strong internal bra that should hold an appropriately sized implant in place for an extended period of time.