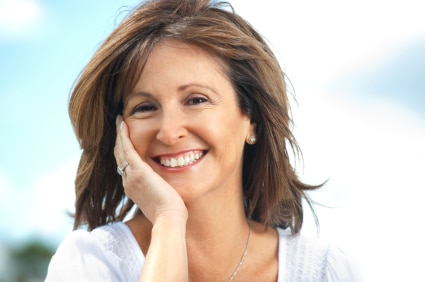 If you've never heard of the term "volumization" before, then it's time to introduce yourself to the latest technique for turning back the clock. Volumization – which was first used by Sean Doherty, MD at his cosmetic surgery practice in Brookline, MA – refers to the youth-enhancing benefits that come hand-in-hand from using fillers like Voluma, Sculptra and Restylane Lyft.
Most people are familiar with injectables like Botox, and it's no wonder: it's considered the "Godfather" of injectables, and is still a trusted treatment for minimizing wrinkles and fine lines.
But if you're looking for a more youthful and natural-looking appearance, it's important to round out your skin injections with facial fillers. These treatments certainly do "fill" a treatment area; many injections contain a gel form of hyaluronic acid, a natural compound found within the body. The gel provides instant structure and volume in the treatment area, while the hyaluronic acid kick-starts collagen production for natural results that last for over a year.
While fillers can certainly "fill" in wrinkles, fine lines, and creases, that's only a small part of what they can do. Another benefit to facial fillers is that they can provide contours to the face, which is essential for creating a natural look. After all, youthful people have full cheeks – and if your cheeks are deflated, you're not maximizing the benefits of your beauty regimen.
A talented and skilled cosmetic surgeon sees your face in three dimensions. This is someone who isn't satisfied just filling in fine lines and wrinkles; he or she will be able to use facial fillers to enhance and refine the anatomy and architecture of the face. Talented plastic surgeons can master the subtle and dramatic ways to accentuate the face as the client ages, so he or she will always look youthful without appearing "overdone."
If you're interested in how volumization can enhance your face, take the time to learn about the different type of facial fillers out there. Ideal goals for facial fillers include softening facial angles with a subtle improvement in facial volume; for men, the goal is to maintain a masculine face with a square jaw and appropriate cheek fullness.
Ready to enjoy the benefits of facial volumization? Then it's time to schedule your consultation with Dr. Doherty at his cosmetic surgery practice in Brookline, serving the entire Boston, MA metro. Just fill out the form in the top right corner or call (617) 735.8735.