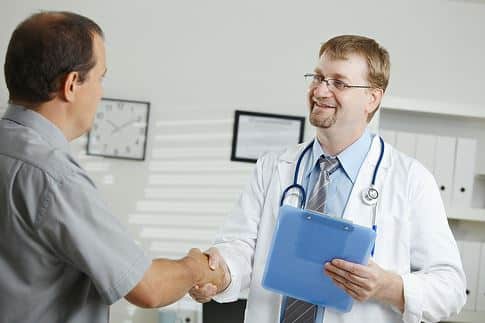 When you think of a typical plastic surgery patient, do you immediately picture a woman?
If so, you might need to start making some mental adjustments – because cosmetic surgeries for men is on the rise. In the last five years alone, plastic surgeries for men have increased by a whopping 100% – and this was in the midst of one of the biggest economic recessions in a generation. Men are growing more concerned about how they look, with physical appearance playing an important role in projecting confidence in both their personal and professional lives.
Speaking of recessions, the increasingly competitive job market has made men realize that appearing younger can boost the odds of rising up the career ladder. With more competition than ever from job-hungry and aggressive Millennials, older men are finding that they can fight back with youth-enhancing surgical procedures.
With this in mind, it comes as no surprise that Botox (or "Bro"-tox) and liposuction, have all become popular surgical procedures for male patients. At board-certified plastic surgeon Dr. Sean Doherty's two practices (located in downtown Boston and in Brookline, MA), more male patients are seeking out treatments to help contour trouble spots, as well as minimize the appearance of wrinkles and fine lines.
Here are just a few of the treatments Dr. Doherty offers at his two practices:
Jawline Sculpting: One of the most masculine features is a strong jawline, which explains why more male patients are seeking chin augmentation and skin tightening procedures for the neck and jawline. From turkey neck to weak chins, these procedures can help sculpt and shape the jawline for a classic masculine appearance.
Liposuction: Women aren't the only ones interested in a more contoured appearance; liposuction has become increasingly popular for male patients as well. Liposuction of the abdominal area and chest are among the most-requested areas, which more men seeking to eliminate fat from areas that don't respond to diet and exercise. Liposuction can even be used on the jawline, which can help a patient achieve a more clearly-defined jawline. Some men also request liposculpting of the chest, abdomen or flanks.
Botox and Facial Fillers: For men looking to turn back the hands of time, Botox and facial fillers can help smooth away wrinkles while adding youth-enhancing volume to the cheeks. Botox can also be used to sculpt the jawline, prevent excessive sweating, and even stop migraines.
Whether you want to feel more confident in your skin or get a leg up on the job market competition, schedule a consultation with Dr. Doherty at his plastic surgery practices in downtown Boston (617) 450-0070 or Brookline, MA (617) 735.8735.