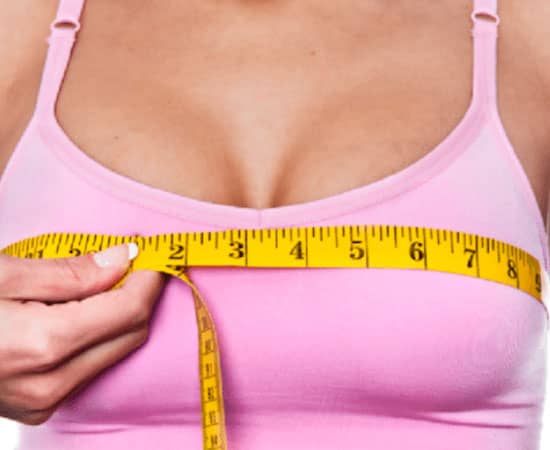 If you're considering a breast augmentation procedure, you've likely given some thought to what implant size you want. In fact, you've spent so much time thinking about what implant size you should go for that you're not even sure about your decision anymore.
What implant size is best for you? Does implant size even matter for breast augmentation?
The answer is: sort of.
While bra cup sizes may seem standardized, the truth is that cup sizes look different on diverse body types. That's why it's important to approach breast augmentation from the perspective of finding an implant that matches your body type; not the cup size you want. For example, a D-cup may look natural on a woman with a bigger frame, while it may look top-heavy on a shorter, more petite woman.
Board certified plastic surgeon, Dr. Sean Doherty, uses the consultation process to help breast implants Boston patients determine what implant size looks best for their body type. Keeping the patient's ideal goals in mind, Dr. Doherty will determine the implant size and type that best matches their needs and desires. These days, most patients opt for smaller implants for a more aesthetic, natural look.
Additionally, Dr. Doherty will examine and measure your chest to determine how big you can safely go.
After your breast augmentation procedure, it's recommended that you wait three to six months before buying new bras and clothes, as your size will continue to adjust throughout the recovery period.
Dr. Sean Doherty specializes in breast augmentation procedures in the greater Boston, MA area with two offices in downtown Boston and Brookline, MA. Schedule a breast augmentation consultation with Dr. Doherty today or call is Boston office at (617) 450-0070!