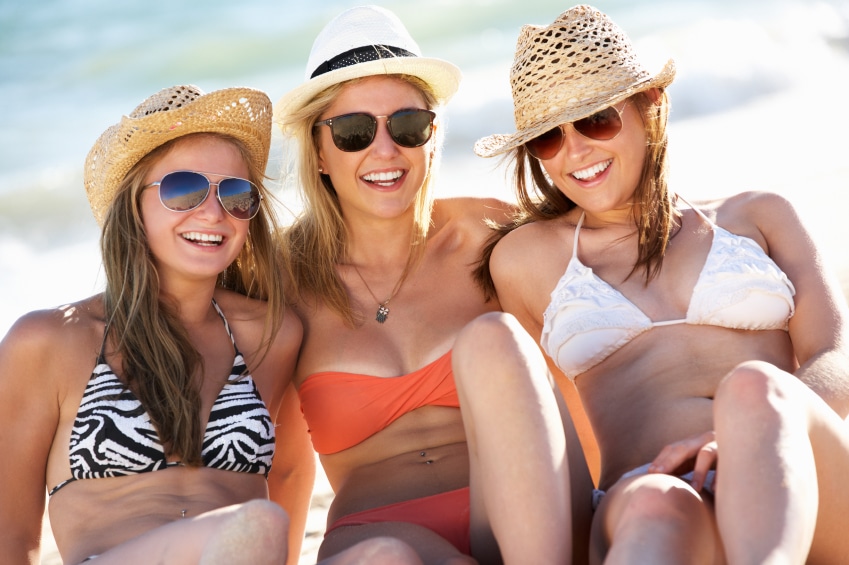 How to prepare your face for the summer sun
After a long winter, the summer sun is always welcome, but that also means harmful rays are all around, so you need to protect your face from damage. After being in hibernation all winter, your face may need some help getting ready to deal with the sunshine, so you should find out how to prepare your face for the summer.
It's possible to refresh your face and reveal glowing skin for summer, with just a few simple steps.
Exfoliate: One of the first things you need to do to revitalize your face is to get rid of the dead skin cells on the surface that are making it look dull. You can visit a skin care professional and ask about the various exfoliation options available. Exfoliation can help you achieve healthy-looking, youthful skin.
Moisturize: Moisturizing your skin is also important. Choose a light moisturizer that also offers sun protection. In addition, remember to drink lots of water.
Protect: Sunlight is everywhere during the summer, so be sure to fight the sun's UV rays by wearing sunscreen, even if you are only outdoors for a short time. Choose a sunscreen with a SPF of 30 or higher, so that your face is adequately protected.
Visit a skin care professional: If the chilly winter gales damaged your face, and your skin is cracked or has dry patches, visit a skin care professional to help get your face summer-ready.
Dr. Sean Doherty is a board certified plastic surgeon with significant experience in providing skin rejuvenation procedures for patients. He practices in Boston, MA, and Brookline, MA. Schedule a consultation today, and learn more about how you can prepare your face for summer. Please call 617-450-0070 for the Boston practice, and (617) 735.8735 for the office in Brookline.