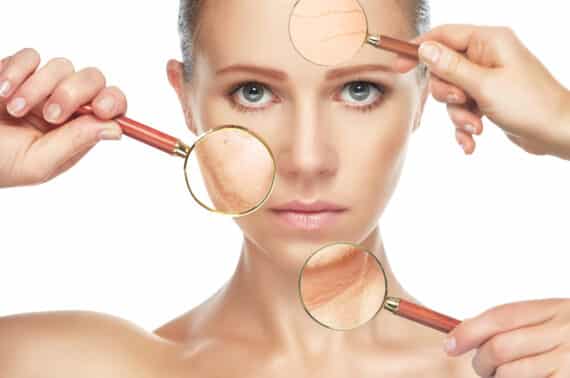 As a health and beauty consumer, you may have noticed a recent backlash against the term "anti-aging". Allure was the first magazine to ban the word from its pages, but other companies are quickly following suit. The reason is that by tacking the word "anti" in front of "aging", it makes it sound as if aging is a bad thing. And it's not. The great Oscar Wilde quote: "With age comes wisdom" gets tossed around a lot for a reason. Because it's true. Furthermore, we all age. It's one of the few commonalities in life. To be against it is to be against being human! However, as someone whose livelihood is transformation, I am a firm believer in doing everything possible to look and feel you're very best. This may include a non-surgical procedure such as fillers and Botox®. Or a surgical procedure such as a facelift or liposuction. Or it may mean doing nothing at all. Bottom line, it is a patient's right to choose how he or she wants to age.
Plastic Surgery is a Personal Choice
There was a time not that long ago when no woman or man would admit to having had plastic surgery. She would simply go "on vacation" and come back looking 10 years younger. Things are VERY different today. For starters, plastic surgery is embraced by both men and women. And patients are much more likely to be open about having had something done. Some even like to post about it on social media. This is particularly true with non-surgical modalities for the face and body such as:
• Botox®
• Fillers
• SculpSure®
• Laser skin resurfacing
• Kybella
• Profound
However, when it comes to surgical procedures like:
• Facelift
• Necklift
• Liposuction
• Tummy tuck
• Breast augmentation
There is still quite a bit of judgement. Somehow, someone isn't being "honest" about his or her aging if that person gets help. I do not believe this to be true. Plastic surgery is and should always be a personal choice. It may not be the right one for you, but that does not mean that there is something wrong about someone embracing surgery to feel better about themselves.
Facilitator of Transformation
Personally, I feel that my role as a plastic surgeon is to help facilitate my patient's desired transformation. When a patient comes in to see me for a consultation and we are discussing why he or she is interested in plastic surgery, nine times out of ten, the patient will say something along the lines of: "My reflection in the mirror does not match how I feel on the inside". This discrepancy between someone's internal and external age is usually the crux of a patient's dissatisfaction. My job, at its core, is to help re-align or connect a person's external appearance with his or her internal vitality.
Feeling Younger Longer
If you think about it, as a society, we are all doing more to feel younger for longer. We are encouraged by our internists and the media to exercise regularly, eat lots of fruits and vegetables and meditate daily. You may even be someone who is lucky (or smart) enough to indulge in a regular massage. All of these things can make you look better, yes, but more importantly, they allow your body to work better. This, in turn, makes you feel more energetic and limber just like you did when you were younger. So, why shouldn't your face, chest or abdomen match your vibrant interior?
Judgement Free Zone
I consider my office a judgment free zone. When a patient comes in to see me, my sole job is to help that patient be the best version of themselves. Having said that, however, I do have a specific aesthetic. I want my patients to look "natural". I realize that this is a term that gets used a lot and that it is somewhat subjective: one person's natural may be another person's overdone. So, really, what I strive to deliver is the kind of work that is unnoticeable, but appreciated. I always want it to be the patient's choice whether or not he or she comes clean about having had a procedure. I never want the procedure itself to do the talking. This means that I am not always the right surgeon for every patient. Some want to look done. And that's ok because it's all about choice.
To find out more about non-surgical and surgical procedures with Dr. Sean Doherty at his Boston or Brookline office, contact us today or call (617) 450-0070 to schedule a consultation.