Liposuction is one of my favorite procedures to perform. Almost everyone has a few stubborn pockets of fat somewhere on the body. Eliminating and smoothing out these bulges is one of the fastest and easiest ways to rejuvenate your arms, neck, or body. However, if you've passed enough birthdays, your skin may have lost its ability to "bounce back" or reform around your new contour. So while liposuction can get rid of the fat deposits, it may now leave behind loose skin. The only way to deal with lax, saggy skin used to be invasive procedures such as a facelift, thigh lift, arm lift, or tummy tuck. All of these procedures, however, require incisions, and on a place like the arms, for example, the incision lines are visible.
It was always frustrating for both me and my patients that a truly effective scarless "lift" did not exist. That is until now. Renuvion is a new, cutting edge non-surgical skin tightening device that can truly kick your liposuction results up to the next level. It's proving to be a win-win.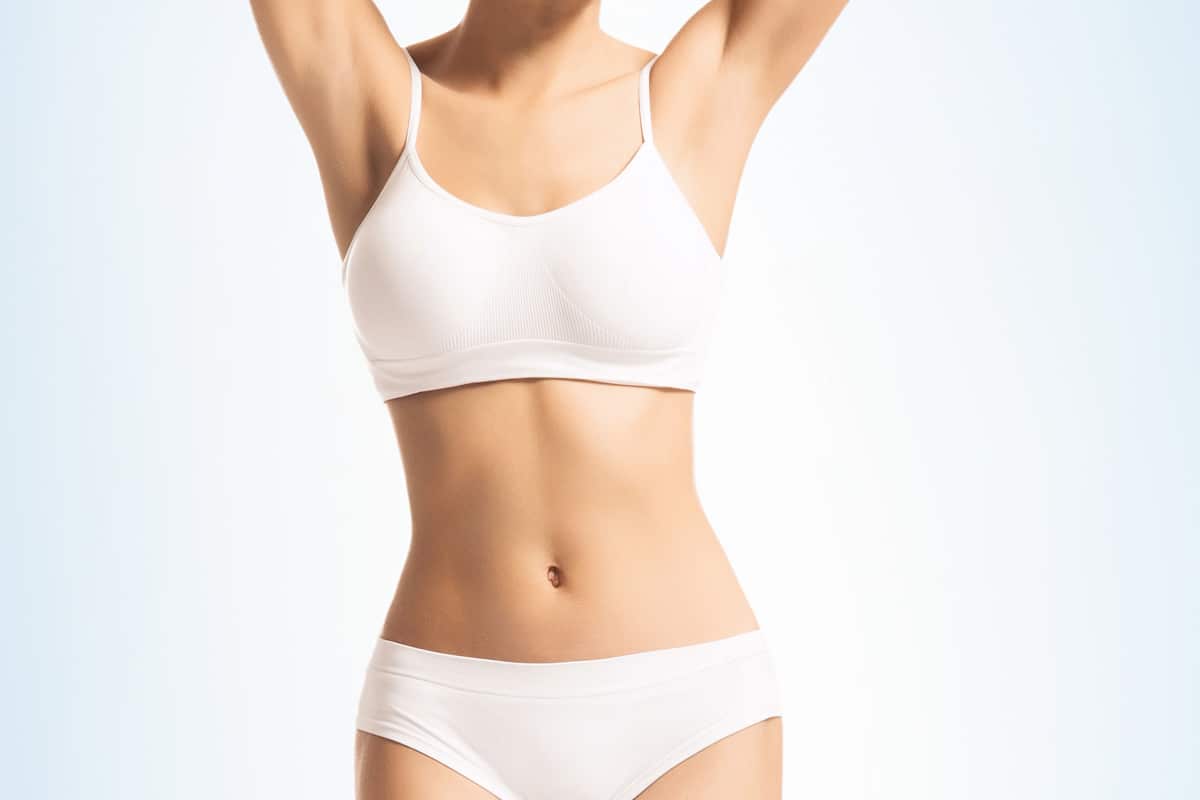 What is Renuvion/J-Plasma?
At our core, plastic surgeons are innovation nerds. We love finding new solutions for our patient's problems. Non-surgical skin tightening devices have been around for a while. But what makes the Renuvion J-Plasma so revolutionary is that it utilizes cold plasma energy.
Helium plasma energy was developed to remove cancer lesions. It works by exposing helium gas to radiofrequency (RF) energy. Helium has the stability to convert to plasma at a lower temperature. In the aesthetic arena, this means that I can improve your skin tone without causing any collateral damage to the surrounding tissues from too much heat. This can sometimes be an issue with other devices.
Benefits of J-Plasma Procedure
Renuvion's cold plasma laser beam is also incredibly precise. Furthermore, only a very small portion of the helium gas is converted to plasma. The rest of the helium simply flows over the treatment area, helping to keep it cool. This dichotomy of both heating and cooling the skin at once is one of the things that makes J-Plasma Renuvion so unique.  Other skin tightening benefits with Renuvion are that it is:
Fast
Easier to use than some other modalities to get tighter skin
Effective when paired with liposuction for a scarless lift
Stimulates collagen production and can result in smoother skin.
Candidates for the J-Plasma Procedure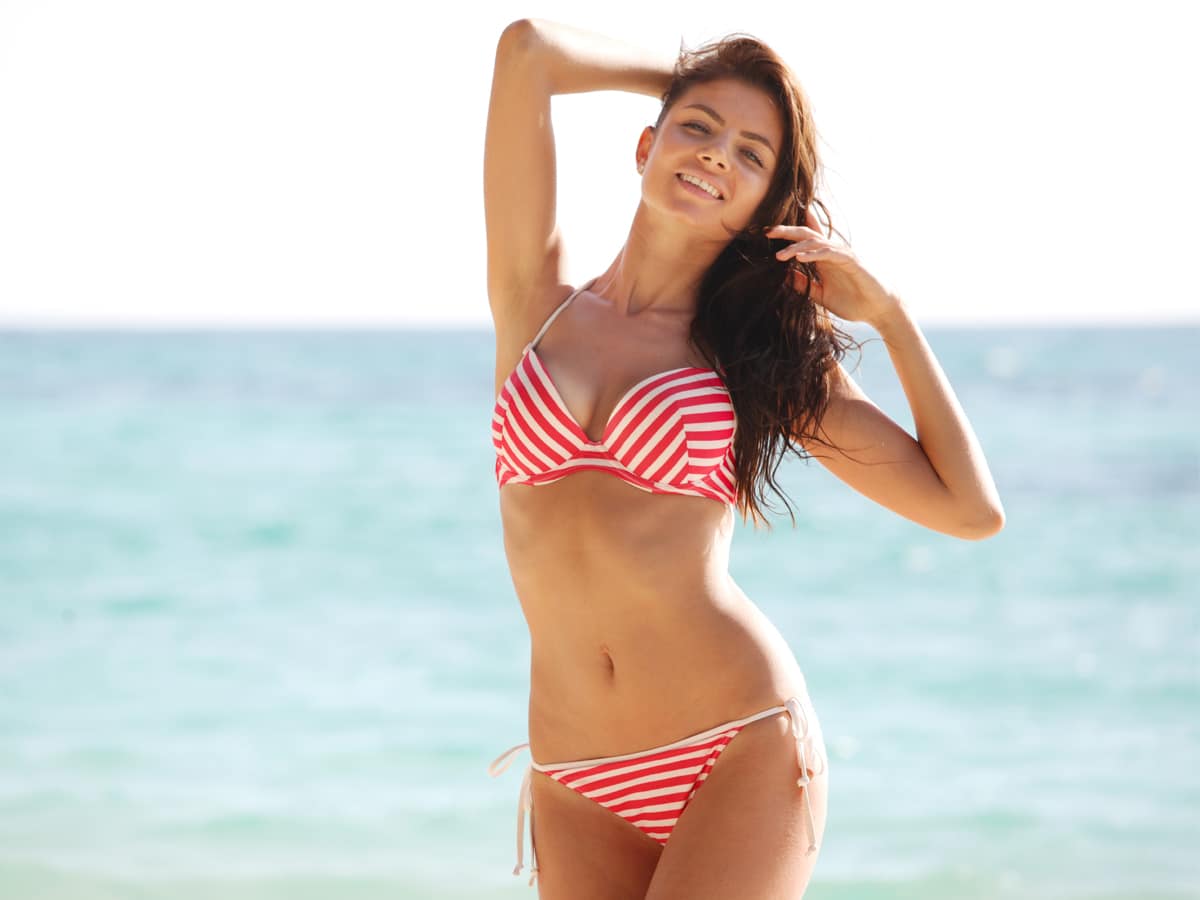 The ideal candidate for a J-Plasma procedure would be someone who has flabby skin that they would like to tighten without the need for surgery. This is especially true in areas where traditional liposuction can result in laxity skin due to the aging process. Candidates should also have realistic expectations of what the outcome of the procedure will be and understand that more than one treatment may be needed to achieve their desired results.
The combination of liposuction and Renuvion/J-Plasma can help patients achieve a long-lasting, youthful appearance. During the consultation process, we will discuss your body goals, review your medical history and develop a personalized treatment plan that is tailored to your needs. With this approach, you can rest assured knowing that you are receiving the best possible results for your unique concerns.
To ensure safety and maximize results, I will be with you throughout the entire procedure to make sure everything is proceeding as planned. With my expertise and careful attention to detail, I am confident that you will be pleased with the result — a more radiant appearance!
Renuvion/J-Plasma for Skin Tightening
This non-surgical skin tightening procedure has long been one of the holy grails of plastic surgery — that is: impossible to attain. Lifting the skin to any kind of significant degree has typically required fairly extensive incisions and scar tissue. However, with the J-Plasma, I can tighten the skin almost anywhere on your face, neck, and body with just a few incisions and minor downtime. This is a game changer, especially in areas such as the arms, where any kind of surgical intervention leaves a visible scar. The J-Plasma can also be a great option for skin tightening after weight loss.
Liposuction & J-Plasma Procedure
Combining the liposuction procedure with the J-Plasma comes the closest to delivering a scarless lift of anything I've seen. During your procedure, I will make a couple of very small incisions in the treatment area, through which I will first insert numbing medicine, followed by the cannula to remove the excess fat. Once your contour is where I would like, I then insert the Renuvion device through the same small incisions. The cold plasma beam works beneath your skin's surface, tightening the septae, which are the fibrous bands that run between the skin and the muscle. This, in turn, shrinks and smooths out your skin's surface. The results are not immediate.
Rather, over time, your body will increase its production of collagen and elastin as a way to heal from the "injury" of the laser. As the two main ingredients of youthful-looking skin, more collagen and elastin will continue to shrink and lift the tissues in the treatment area so that they look smoother, tighter, and plumper.
Downtime with J-Plasma Procedure
When combined with liposuction, the Renuvion procedure is typically performed in our accredited surgical center under local anesthesia. Your downtime following this combined procedure is usually about a week, then you can return gradually to your normal activities. Patients should be aware that engaging in strenuous activities shortly after the procedure may lead to skin damage and slow down the healing process.
You can expect some swelling and maybe some bruising during the recovery process. You will also be in some type of compression garment which not only helps speed up healing but will also help mitigate any post-operative discomfort.
While you will notice an improvement in the treatment area immediately, your results will continue to get better over the next 3 months. And, assuming that your weight stays stable, these results are permanent. Yes, you will still age. But skin rejuvenation with J-Plasma will always be smoother and tighter than the skin that wasn't treated. It's really that simple.
Talk with a Lipo Expert!
If you're interested in learning more about the combination of liposuction and J-Plasma for skin tightening, look no further than Dr. Doherty and his team of board-certified plastic surgeons. They are experts in advanced technology such as J-Plasma, guaranteeing the most effective and safe treatments available. Schedule your consultation today to learn how Dr. Doherty can help you get the look you desire with this revolutionary procedure at his Boston or Brookline office!