When you're dealing with breast ptosis – a term that's used to describe breasts that sag due to lost volume – it may feel as though that's all anyone ever looks at. While your loss of volume might tell a fascinating story about who you are as a person (for example, you lost a considerable amount of weight and you're proud of it, or you gave birth to a couple of amazing children that you love with all of your heart), sagging breasts can, well, sag your self-esteem.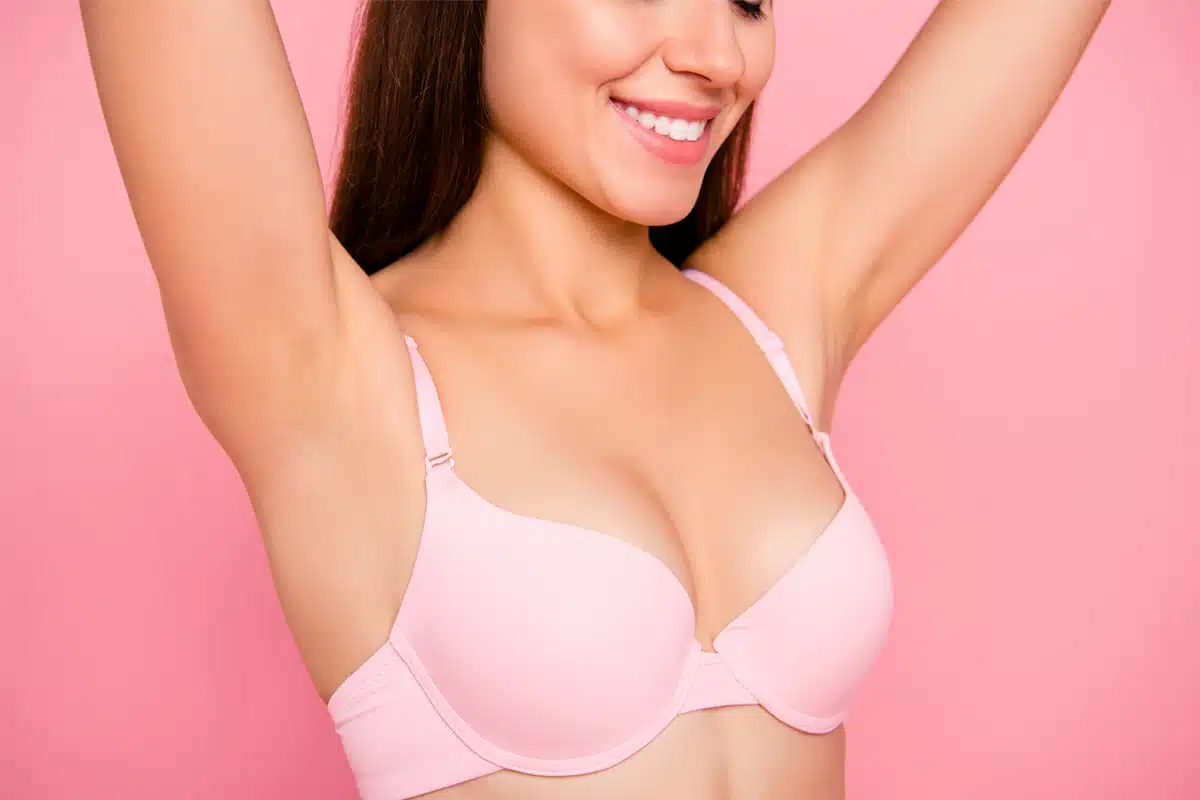 What is Breast Ptosis?
Breast ptosis, or sagging breasts, is a common medical term used to describe the condition where the skin of the breasts has lost its elasticity and now hangs loosely on the chest wall. Women who have experienced this issue often have drooping nipples or overly stretched breast skin that has caused a loss of volume in their breasts. Surgical procedures are often used to correct this condition and restore a more youthful appearance to the breasts by lifting them into a more desirable position on the chest wall.
Degrees of Breast Ptosis
The degree of breasts with ptosis can vary, ranging from mild to severe, depending on the amount of skin laxity present. The degree of ptosis is usually measured based on the position of the inframammary crease, which is the crease at the bottom of the breast.
Grade 1
Mild sagging skin of the breasts is characterized by minimal drooping of the nipples. Generally, the nipple is still located at or above the inframammary fold. The breast skin is still relatively elastic, and there may be a slight loss of volume, but overall, the breast shape remains fairly well-preserved. Surgery in this situation can be done to restore volume and lift the nipples higher on the chest wall for a perkier appearance.
Grade 2
Women with moderate sagging have nipples that are located below the inframammary breast crease. In this situation, the skin has lost more elasticity, and there is more noticeable sagging of the breasts.
Grade 3
Women with severe sagging of the breasts often have nipples that are located below the inframammary fold. This degree of ptosis is characterized by a significant loss of skin elasticity and excessive drooping breasts, which can result in a very noticeable sag. Surgery in this severe stage requires a combination of techniques to lift and reshape the breasts, including the removal of excess skin and tightening of supportive breast tissue. Once complete, the nipple position will be raised back up into a higher position on the chest wall for perkier breasts.
Causes of Sagging Breasts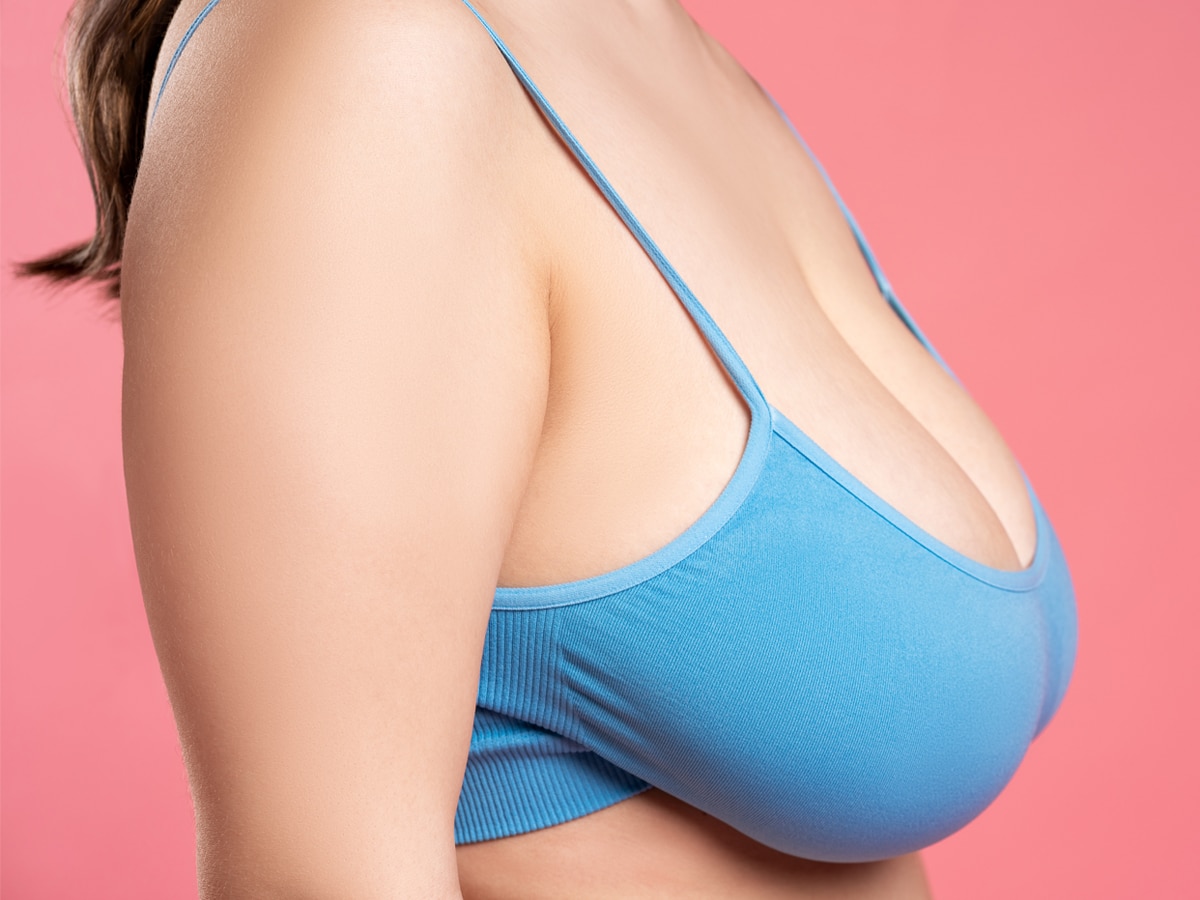 Aging, weight loss and weight fluctuations, pregnancy, and smoking are all common factors for saggy breasts. As the skin loses its elasticity over time due to gravity and the natural aging process, larger breasts are more prone to sagging and losing their normal position. Pregnancies can also strain breast tissue, leading to decreased skin elasticity and causing the breasts to sag. 
After breastfeeding, the mammary glands and surrounding tissue become denser and more prone to sagging. This is due to the milk ducts expanding with each feeding, which causes breast droop and loss of structure over time. As a result, women may find that their once perky breasts are now drooping and lack volume as they age.
Weight loss or weight gain can alter the shape of an individual's breasts as well as increase the loss of elasticity and make them more likely to sag. Smoking is another factor that can contribute to the sagging of a woman's breasts due to decreasing her body's natural collagen production.
Ptosis Breasts Treatments
If you're considering plastic surgery to correct the issues, it's important to note that there is a plethora of options out there available to you. At Dr. Sean Doherty's cosmetic surgery practice in Brookline, MA – also serving the greater Boston metro area – the board-certified plastic surgeon has several treatments that can help address common concerns for women who are suffering from breast drooping. These options include the following:
Traditional Breast Lift
Dr. Doherty can use this procedure to effectively "lift" the appearance of the droopy breasts, resulting in a more youthful-looking chest. During the surgery for breast lift Boston, the plastic surgeon repositions the nipple so that it matches the new position of the breasts. He can also trim any excess skin during the procedure, thus creating a natural look that doesn't hint at signs of surgery. However, it is important to note that challenging surgery does carry some risks with it, namely for surgical scars and eventual loss of breast volume. This breast lift procedure doesn't increase breast size. You should discuss your concerns with Dr. Doherty during the initial consultation stage.
Breast Lift with Implants
Dr. Doherty can use breast implants to replace lost volume and firmness, resulting in a bustier appearance that will restore your confidence levels. However, it's important to note that the risks of surgery are similar to the breast lift in that you could have breast scars. You should also prepare to maintain your augmentation results after several years.
Breast Augmentation
It can also be a viable option for patients who may not want to deal with the apparent scars that can come hand-in-hand with a breast lift Boston MA. Memory-shaped gel implants have a high success rate for women with ptosis, as it repositions the nipple to where it should be.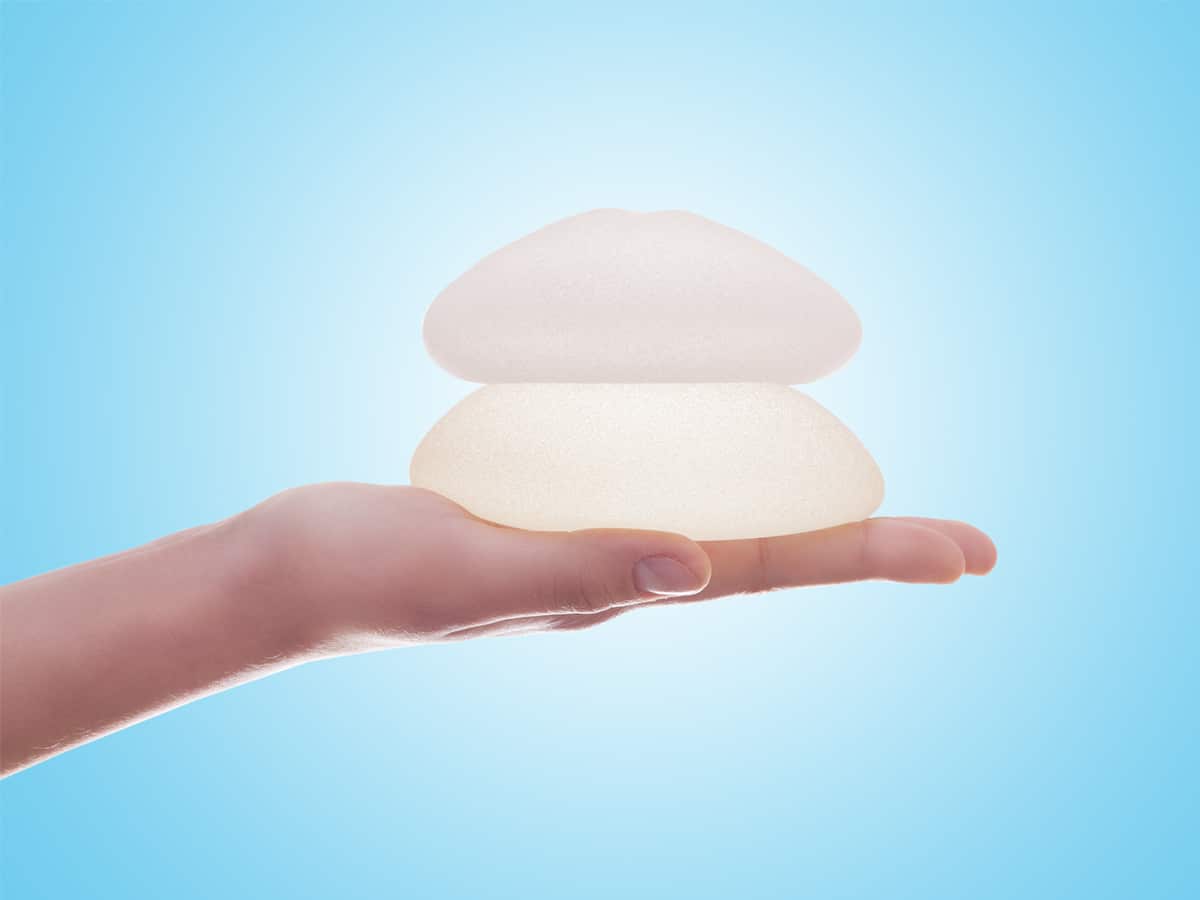 How to Know What is the Best Option for Treating Sagging Breasts?
The degree of breast sagging, size, and overall health of the patient's breasts are all important factors to consider when determining which type of breast surgery is best for an individual. The natural position of the nipples and the amount of elasticity in the skin can help guide a surgeon's decision on which type of surgery will be most effective for each patient.
A combination of techniques may be necessary to achieve optimal results depending on the severity of ptosis present. It is important to discuss your concerns with a qualified plastic surgeon who can provide you with personalized advice and an individualized treatment plan to ensure beautiful, long-lasting results.
Consult with a Breast Surgeon!
If you're considering Boston breast lift surgery options to address your aesthetic goals and improve your body image, it's important to consult with a qualified plastic surgeon like Dr. Doherty, who can offer the best treatment option for your sagging breasts. Book an appointment with Dr. Doherty today to find out more about which surgical techniques are available to help you achieve a perkier and more youthful breast appearance!