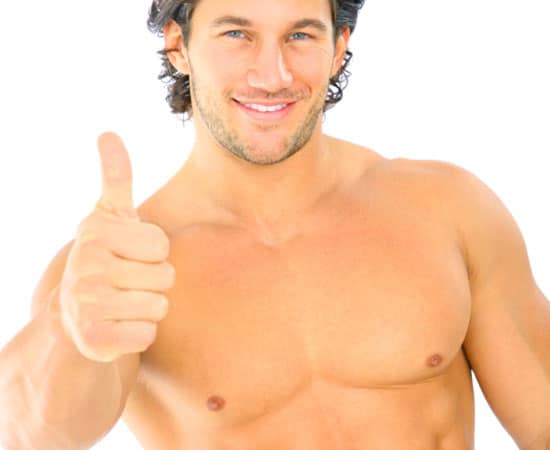 Man boobs (also known as "moobs") is an unfortunate nickname given to gynecomastia – a medical condition where a man develops a proliferation of glandular tissue on the chest. As a result, the man's chest takes on a shape that resembles a woman's breast; hence the common term, "man boobs."
Gynecomastia often occurs during three stages of a man's life:
Neonatal phase, where new born male babies have excessive glandular tissue;
Puberty, when hormonal levels may trigger the production of too much glandular tissue; and
Ages 50-80, when hormonal levels shift and increase in fat may create the appearance of man boobs.
For men with gynecomastia, the condition can be a significantly embarrassing one. For example, a full male chest may make men feel as though they can't wear slim-fitting shirts or take their shirts off at the beach. Some men may feel hesitant in intimate situations due to the appearance of their chests. If you've found yourself in similar situations, it's important to know that there are a few simple treatments to help eliminate gynecomastia: liposuction and surgical removal of tissue.
Liposuction surgery for gynecomastia is a relatively quick procedure; it takes about 1.5 hours to perform with minimal anesthesia. Men should expect to spend about three to five days recovering from the procedure. Patients will wear a chest compression garment for a few weeks after surgery to help with swelling. Your plastic surgeon will work with you to determine when you can resume normal activities, like resuming manual work or going back to the gym.
Don't let gynecomastia or Man Boobs prevent you from feeling as confident as you deserve. If you want to learn more about treatment options for gynecomastia, schedule a consultation with Dr. Doherty at his plastic surgery practice in downtown Boston. Dr. Doherty also has a practice in Brookline, MA.
Board certified plastic surgeon Dr. Sean Doherty serves the greater metro Boston area.